Wednesday, April 20, 2016 @ 04:28 PM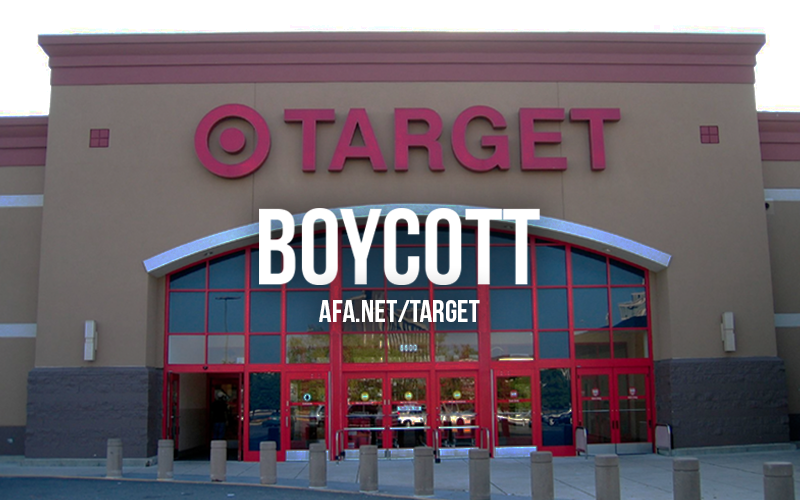 Target's store policy endangers women and children by allowing men to frequent women's facilities.
The American Family Association is calling for a boycott of Target after the retail giant said it would allow men to use the women's restrooms and dressing rooms in their stores.
On its web site, Target announced, "[W]e welcome transgender team members and guests to use the restroom or fitting room facility that corresponds with their gender identity. ...Everyone deserves to feel like they belong."
This means a man can simply say he "feels like a woman today" and enter the women's restroom...even if young girls or women are already in there. Target's policy is exactly how sexual predators get access to their victims. And with Target publicly boasting that men can enter women's bathrooms, where do you think predators are going to go?
Clearly, Target's dangerous new policy poses a danger to wives and daughters. Over 1 million people agree with us and pledged to boycott Target stores until protecting women and children is a priority.
One solution is a common-sense approach and a reasonable solution to the issue of transgendered customers: a unisex bathroom. Target should keep separate facilities for men and women, but for the trans community and for those who simply like using the bathroom alone, a single occupancy unisex option should be provided.
What Target's policy could lead to: 
For media interviews only, please contact: Media@HamiltonStrategies.com, or Jen Wozniak - 610.584.1096 x100 or Debbie Hamilton - 215.815.7716