Thursday, December 1, 2016 @ 1:52 PM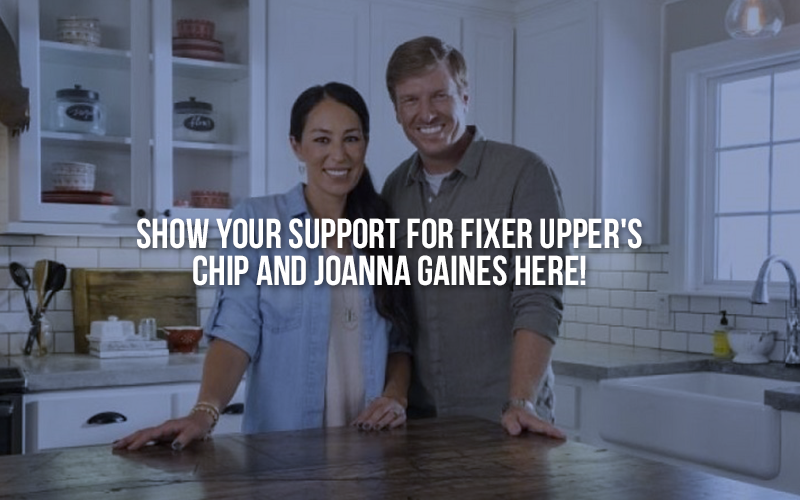 Show your support for Fixer Upper's Chip and Joanna Gaines here!
Believe it or not, the liberal media and militant homosexuals are now attacking HGTV stars Chip and Joanna Gaines simply because they attend a church that preaches the Gospel.
In a recent article by Todd Starnes, the Fixer Upper couple has come under fire because their pastor holds firm to the word of God in teaching that marriage is only between one man and one woman.
That ruffled the feathers of Cosmopolitan magazine, Buzzfeed News and US Weekly.
Adding to the Christian "witch hunt," the LGBT community is up in arms because the Gaines' church also preaches that homosexuality is a sin.
In an act of sheer intolerance, the gay community is now urging the HGTV network to drop the Gaines and their mega-hit show, Fixer Upper.
So far, HGTV is resisting the blatant anti-Christian bigotry of the homosexual movement, telling Starnes they "respect the privacy of our show hosts and will not comment on matters related to their personal lives."
TAKE ACTION
Sign the petition to HGTV, thanking them for not caving in to the unreasonable demands of a handful of loud and hateful people.
A copy of your petition will also be given to Chip and Joanna Gaines, as a show of support for their Christian faith.