Tuesday, January 31, 2017 @ 11:10 AM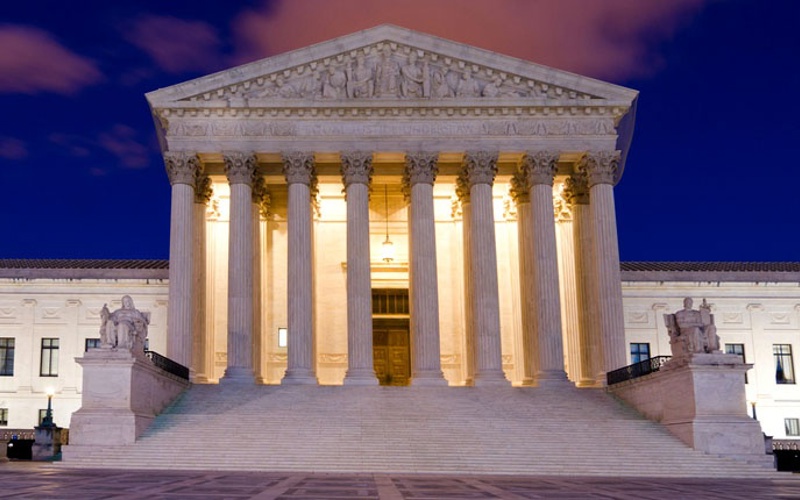 Thank President Trump for his Supreme Court choice!
President Donald Trump has kept his campaign promise to nominate a strong conservative to fill the Supreme Court position made vacant when Justice Antonin Scalia passed away last year.
 
President Trump has named Circuit Judge Neil Gorsuch, who currently serves the United States Court of Appeals for the Tenth Circuit. President Trump called Judge Gorsuch "a person who is unbelievably highly respected."
 
Thank President Trump for his Supreme Court choice!
 
Gorsuch is a proponent of originalism, the idea that the Constitution should be interpreted as the Founding Fathers would have interpreted it.
 
Gorsuch is a believer in a broad definition of religious freedom and sided with Christian employers and religious organizations in the cases of Burwell v. Hobby Lobby Stores, Inc. and Little Sisters of the Poor.
 
In the Hobby Lobby case, he wrote: "The ACA's [Obama] mandate requires them to violate their religious faith by forcing them to lend an impermissible degree of assistance to conduct their religion teaches to be gravely wrong."
 
In his dissent of the 2007 case Summum v. Pleasant Grove City, Gorsuch took the view that displaying a religious monument, such as the Ten Commandments, did not obligate a governmental authority to display other offered monuments, such as those from other religions.
 
TAKE ACTION
 
AFA applauds President Trump's choosing Judge Gorsuch and urges you to thank him for making a great choice.
 
Your email will be immediately delivered to President Trump's office. Send it now!