Tuesday, March 21, 2017 @ 10:52 AM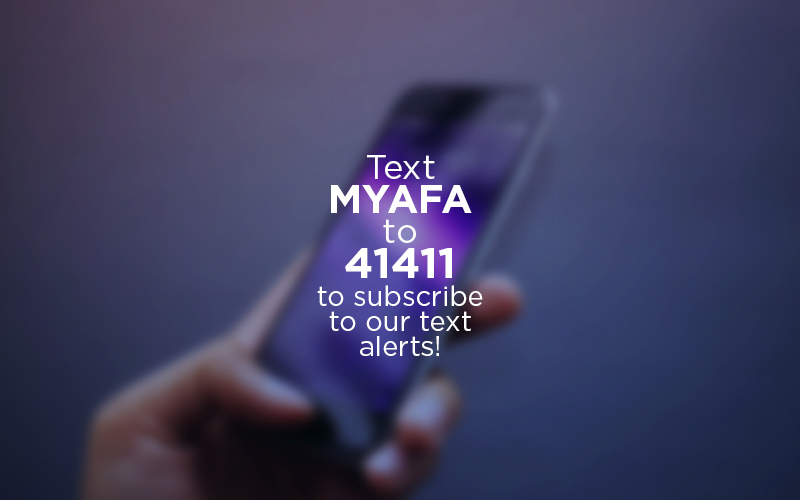 AFA adds TEXTING component to receive Action Alerts
Sending TEXT messages or TEXTING has become my preferred way of communication, and today I am excited to invite you to join AFA's new TEXT ALERT group list. We will TEXT you an average of one (1) group message per week only on the most important issues. To join AFA's TEXT ALERT group list: text MYAFA to 41411. (Type MYAFA as one word with no breaks). Join today and be entered into a random drawing to win one of these free prizes from the AFA Store that includes free shipping. We will notify the winners by a TEXT message this Friday, March 24 at 12 Noon (CST).
AFA is always exploring the most effective way to communicate with you in order to make a difference, and today that medium is Short Message Service (SMS) and is also commonly referred to as a "TEXT message."
Today we are inundated with messages from all different forms of communication, including email, messaging apps, snail mail, social media, telemarketing and more. The benefits of TEXT messaging are hard to ignore, and today AFA is pleased to offer you this service. We will TEXT you on the average of one TEXT per week only on the most important issues. As always, you can trust that we will never, rent, sell or give away your information.
I urge you to join today. Text MYAFA to 41411. You will receive a prompt reply requesting your name so it will be associated with your phone number. Of course, you can easily opt out at any time.