Wednesday, June 7, 2017 @ 4:20 PM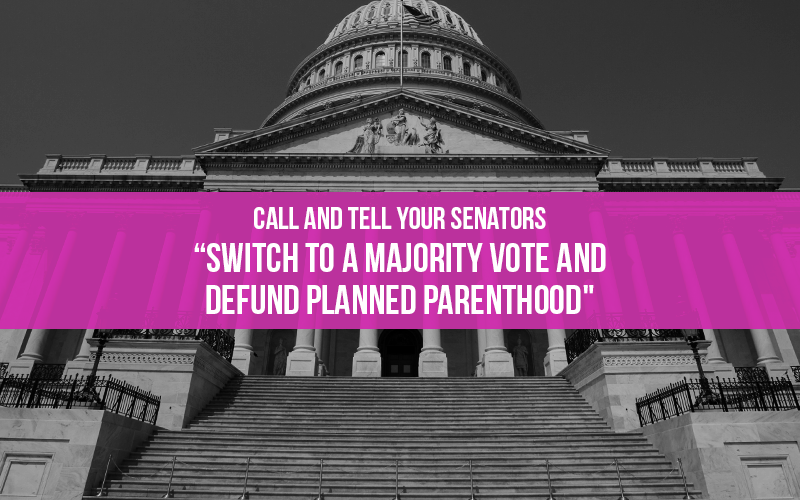 Call your Senators now!
Call your senators now. It is beyond time to call on Senate Republicans to stand against the obstruction of Democrats and liberal Republicans who refuse to defund Planned Parenthood, the largest abortion provider in the nation.
Liberals and progressive socialists refuse to defund Planned Parenthood. Republicans now have control of the Senate, House, and White House. Still, advancing a conservative agenda, like defunding Planned Parenthood, is as difficult as it was when President Obama was in office. 
Your call will make a difference! Call your senators now.
Unless Senate Republicans put an end to the legislative filibuster and switch to a majority vote on legislation, there will be no way a Republican majority can prevent a Democratic minority from  defunding Planned Parenthood. Plainly put—this is tyranny of the minority.
Phone calls are more impactful than emails, and senators knows this. Don't hesitate to call because you think you'll have to debate the issue over the phone. Typically it's a staff member who will take your message. Make the call now!