Friday, July 28, 2017 @ 3:42 PM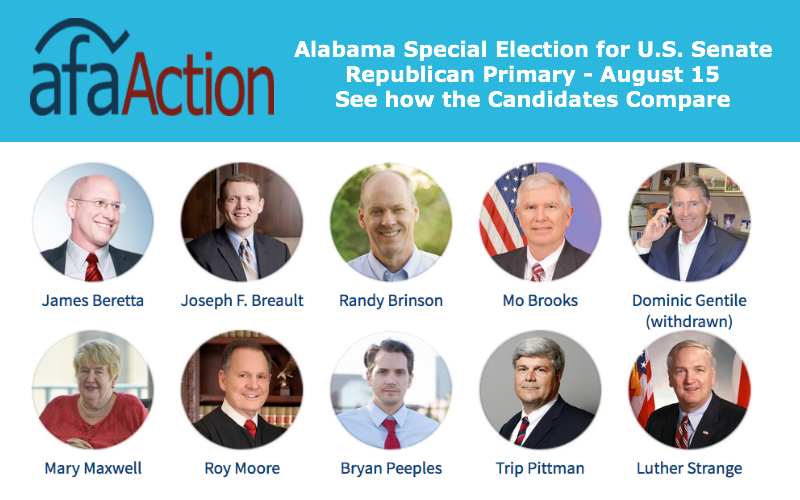 U.S. Senate special election – August 15, 2017
The special election for Alabama's Senate seat has 9 candidates running in the Republican party primary on August 15, 2017.
Conservative values and principles are being openly debated in this race, but the campaign rhetoric can leave Alabama voters with the task of figuring out the nuances of stump speeches and media spin. 
To help solve this problem, the AFA Action Voter Guide provides a basic analysis of each Republican candidate. The AFA Action Voter Guide helps identify candidates' governing philosophy and where they stand on social issues.
For example, voters who want to compare and contrast the candidates' stance on religious liberty will easily find their positions side-by-side.
Please help distribute this important voter guide to voters in Alabama before the primary election on August 15.