Monday, July 31, 2017 @ 3:36 PM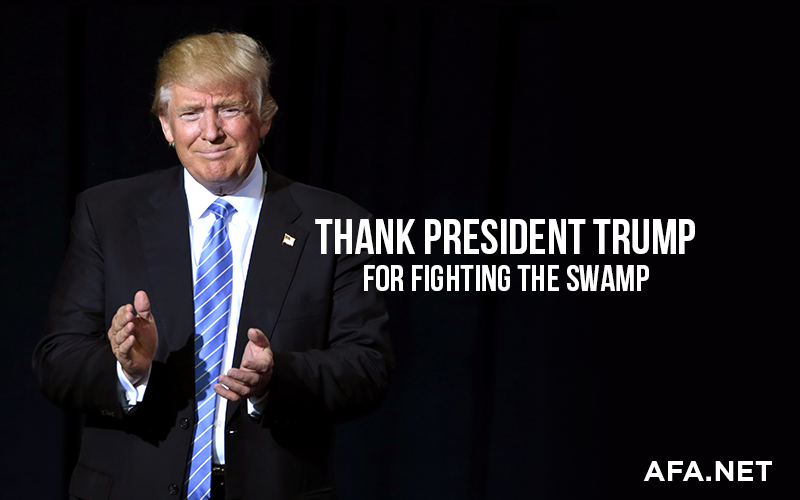 Thank President Trump for Draining the Swamp
President Trump recently made several attempts to drain the D.C. Swamp. Sign the petition and tell President Trump: Thank you for going against the political establishment and the progressive agenda.
Thank the president for:
President Trump is responding to what the American people called for when they elected him to roll back the decades-long, progressive march on the United States.
Thank President Trump and encourage him to stay the course.