Tuesday, August 8, 2017 @ 2:01 PM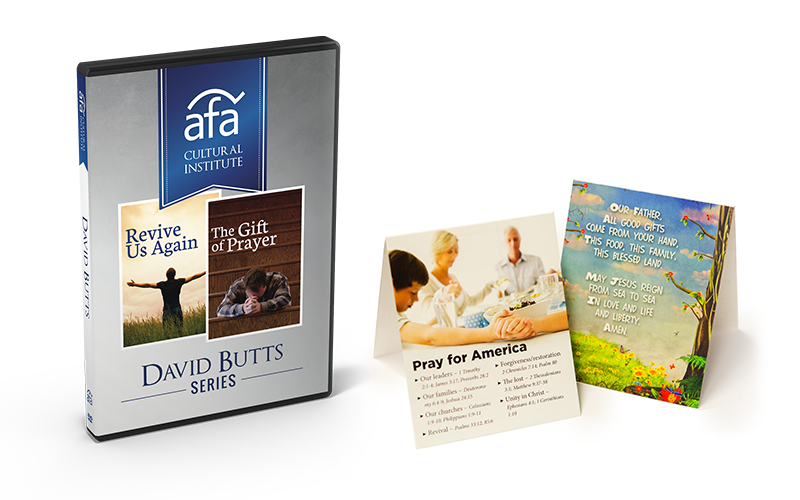 Will America see revival?
I am convinced that the humanist movement in America hates God and His word. The secularists are working to erase from our culture every last reminder of His truth.
But I am also convinced that one of the greatest promises in Scripture is that God responds to believing prayer as His people cry out to Him. Prayer has always been part of our national life. Atheists loathe this fact, because it undermines their entire man-centered worldview.
George Washington and the duty of prayer
In October 1789, President George Washington issued a proclamation that declared it "the duty of all nations" to acknowledge God's providence, obey His will, be thankful for His blessings, and pray to Him. That's right, the nation's first president called for the American people to "humbly implore His protection and favor" as well as "beseech Him to pardon our national and other transgressions."
What an extraordinary proclamation! But there's more. Washington asked for prayer to God "to promote the knowledge and practice of true religion and virtue."
Can you imagine a high profile national leader writing something like that today? No doubt, the liberal media and groups like the Freedom From Religion Foundation would go berserk.
Get your prayer resources with a generous donation today.
However, Washington's proclamation expresses the heart of AFA – to call our nation back to God. That's why AFA supports, promotes, and participates in prayer gatherings across the nation. The most recent was a partnership with the Heart-Cry for Revival Fusion Conference in North Carolina.
But we want to do more. So, AFA has produced two unique resources to assist and encourage you and your family to pray for our desperately sick nation. And who doesn't need encouragement to pray? I know, I do.
First, as you gather with your family at mealtimes, the American Family Prayer Tent sits on your dinner table to remind you to pray for our nation. One side of the card suggests seven ways to pray for America.
The other side is a prayer for your children or grandchildren to pray. The goal is to help them express to God their thankfulness for America.
Second, AFA has produced two DVDs on the subject of prayer by Christian teacher and author David Butts. The DVDs are titled The Gift of Prayer and Revive Us Again.
Request your prayer resources today with a generous donation.