Monday, October 9, 2017 @ 2:37 PM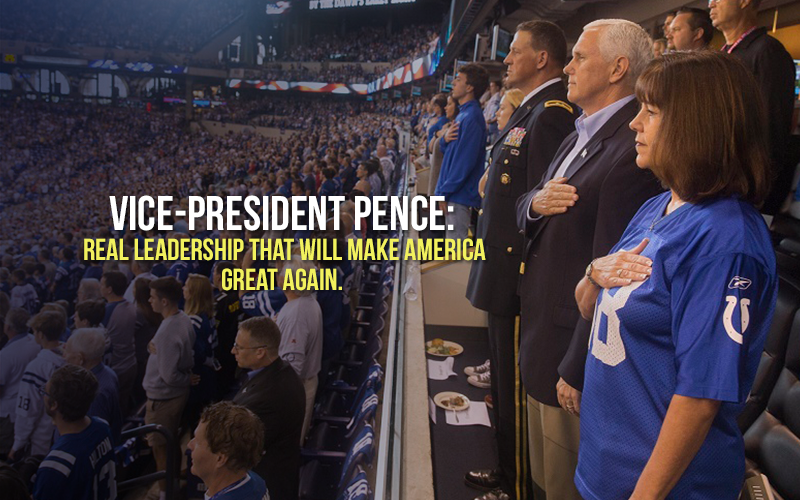 Sign the petition thanking VP Pence for his stand on national anthem
This past Sunday, Vice-President Mike Pence walked out of the NFL's Indianapolis Colts game against the San Franciscio 49ers after several players took a knee during the national anthem.
He said: "I left today's Colts game because President Trump and I will not dignify any event that disrespects our soldiers, our Flag, or our National Anthem. At a time when so many Americans are inspiring our nation with their courage, resolve, and resilience, now, more than ever, we should rally around our Flag and everything that unites us."
AFA applauds Vice President Mike Pence and his wife Karen for walking out!
The Indianapolis Star reports no Colts players knelt during the national anthem, but several 49ers did.
The American people are fed up with the NFL allowing its players to disrespect the national anthem, our flag or our country and they are tuning out. A recent poll shows the NFL is now the least popular among professional sports.
TAKE ACTION
By turning his back on, and walking away from unpatriotic NFL players, Vice-President Pence is showing the kind of real leadership that will make America great again.
Sign this petition to Vice-President Pence, thanking him for standing up and doing the right thing. Let him know you appreciate the strong message this sends.