Friday, July 27, 2018 @ 11:09 AM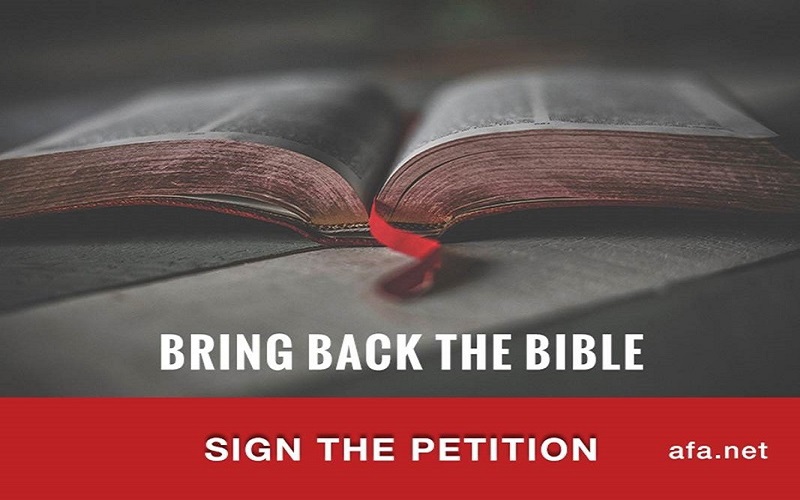 Commander disregards directive and makes personal decision to trash the Bible
The commander of Warren Air Force Base in Cheyenne, Wyoming, is refusing to back down after she surrendered to the demands of the Military Religious Freedom Foundation and removed a Bible from a POW-MIA table.
Col. Stacy Jo Huser, the 90th Missile Wing commander has personally decided that the Bible should be replaced with a generic "book of faith" to ensure "the religious and non-religious feel included and cared for."
According to Todd Starnes, the Military Religious Freedom Foundation (MRFF) had complained that the inclusion of God's Word was a violation of the U.S. Constitution.
The Air Force has specifically directed base commanders to ignore MRFF founder Mikey Weinstein and direct him to take his juvenile complaints to the Pentagon for response.
Huser disobeyed this command and cowered to the anti-Christian activist without as much as a whimper.
TAKE ACTION
Sign our petition to United States Air Force Secretary Heather Wilson, urging her to correct and reverse Col. Huser's renegade decision to toss the Bible from the POW-MIA table.