Monday, October 8, 2018 @ 2:19 PM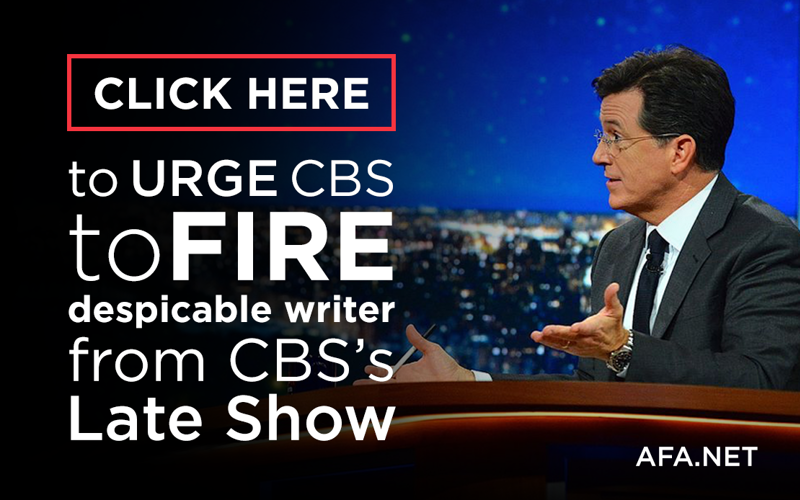 CBS should immediately fire Ariel Dumas for her despicable and contemptable actions.
In a Twitter post on Saturday, CBS's "The Late Show with Stephen Colbert" writer Ariel Dumas boasted about her part in trying to ruin Supreme Court Justice Brett Kavanaugh's reputation.
"Whatever happens, I'm just glad we ruined Brett Kavanaugh's life," Dumas, posted on Twitter. Although public backlash forced her to delete the evil tweet with "regret," it certainly didn't hide her true feelings after the Senate confirmed Kavanaugh to the Supreme Court by a 50-48 vote.

On several occasions lately, Dumas has taken to social media to spew her vile and putrid hatred against Judge Kavanaugh. She also tweeted on Saturday, "Brett Kavanaugh is 100% gonna ask Justice Sotomayor to fetch him coffee."
Dumas has disparaged Kavanaugh for referencing his family in a Wall Street Journal op-ed, saying, "it is not automatically a moral achievement to be a son, a husband, a dad. It is biology, a legal decision, and biology again. Plenty of a--holes are all three."
Through Dumas' writing, Colbert's show has mocked Kavanaugh repeatedly. On September 20, she bragged about how hating Kavanaugh and writing insulting jokes has been "helpful" in relieving "stress" in trying to cope with life in the real world.

And, Dumas has apparently thrown her support behind the angry and potential violence against Republican senators who voted to confirm Kavanaugh, suggesting they should avoid using public elevators.

TAKE ACTION
CBS should immediately fire Ariel Dumas for her despicable and contemptible actions. By not taking immediate action, CBS is agreeing with Dumas' tweets and hate-filled rants on social media.
Urge CBS to fire Ariel Dumas now!