Friday, November 2, 2018 @ 1:53 PM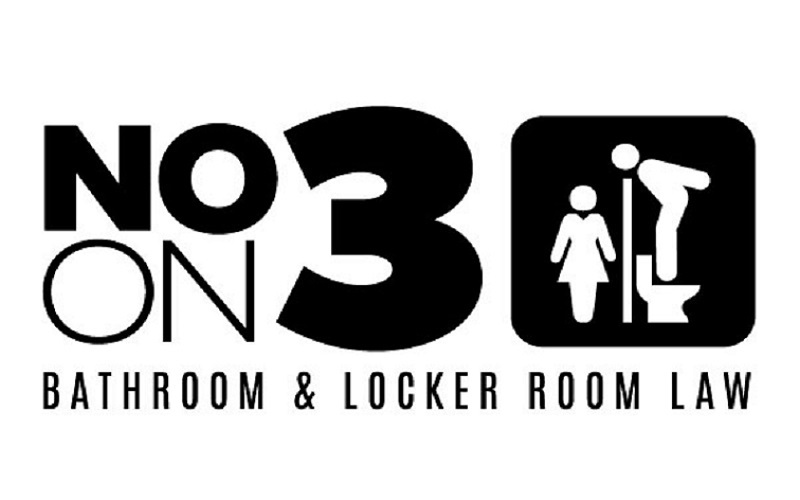 One big reason to vote 'No on 3' next Tuesday
The Massachusetts Bathroom and Locker Room Law was signed into law in 2016. It added "gender identity" to the state ban on "discrimination" in public accommodations, including even bathrooms, dressing rooms, locker rooms and showers. In other words, this law allows a person to self-identify as whatever "gender identity" they claim in that moment in order to enter the bathrooms, dressing rooms, locker rooms and showers based on their state of mind, rather than anatomy. It does not make exceptions for convicted sex offenders.
This law endangers the privacy and safety of women and children in public bathrooms, locker rooms, showers, dressing rooms, and other intimate places, because anyone—regardless of intentions or anatomy—can be there at any given time. The law does not have a process to distinguish between people that this bill was intended to help and criminals who will abuse it to prey on others.
One example of abuse occurred on October 16. A mother and her children went to a Target in Woburn, Massachusetts, to do some shopping. While inside the store, the mother's 10-year-old daughter entered the women's restroom where a man later offered her candy, commented on her clothing, and reportedly tried to get into the stall that the little girl was using.
In the immediate aftermath of the passage of the Bathroom and Locker Room Law, Keep MA Safe was formed to repeal the law. In just 45 days, the coalition collected more than 50,000 signatures to satisfy the threshold needed to put the issue to a vote on the November 2018 ballot. Keep MA Safe is the official "No on 3" campaign.
Question 3 on this November's statewide ballot will ask voters the following: "Do you approve of a law summarized below, which was approved by the House of Representatives and the Senate on July 7, 2016?"
Vote to keep women and children safe by voting NO on Question 3. For more information www.keepmasafe.org/.
For federal races, visit our voter guide – www.AFAAction.net.