Wednesday, October 10, 2018 @ 11:01 AM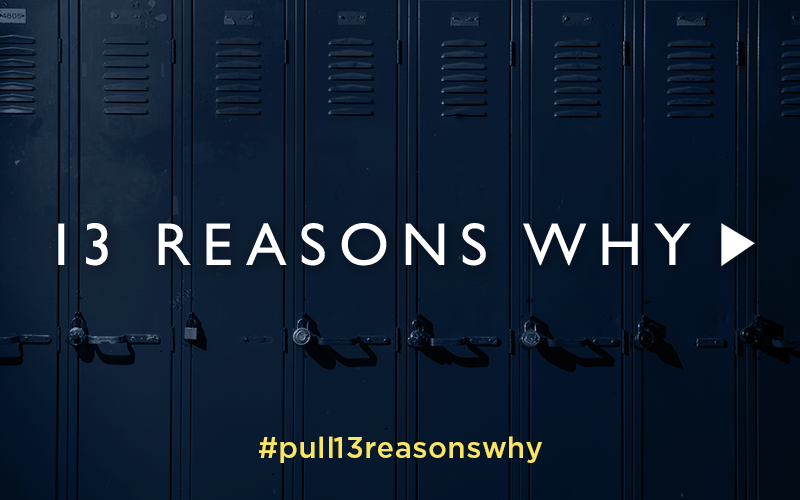 A youth pastor disagrees with AFA's stance on this issue
A few weeks ago, Randall Murphree wrote an extremely powerful blog, in which he shared his response to a youth pastor who disagrees with AFA's campaign urging Netflix to cancel its 13 Reasons Why series. Randall is the editor of the AFA Journal, our ministry's monthly magazine.
The youth pastor felt AFA had not given 13 Reasons Why a fair treatment, citing the fact that it includes crisis help center information at the end of each episode. He wrote, "I believe the real issue you should be addressing is the lack of good parenting, even in Christian families."
AFA certainly affirms his concern for family relationships. And, of course, we do print many articles on parenting and cite other resources on the same subject.
Regarding the copy-cat suicides tied to 13 Reasons Why, the young pastor believes the victims should have called the helplines, and if they didn't, their suicides are the responsibility of the parents, not Netflix.
In his response to the pastor, Randall said he was moved to revisit AFA's stance on this issue, but came to the same conclusion he had before: 13 Reasons Why is not serving its fans or families or our society. Netflix is, indeed, complicit in the tragic deaths that mimic 13 Reasons Why.
He then goes on to give a very strong and compelling outline for why AFA should continue its campaign to convince Netflix to cancel 13 Reasons Why. I strongly encourage you to read Randall's blog here.
I have written an open letter to Netflix CEO Reed Hastings, pleading with him to simply meet with me personally to discuss AFA's concerns about the dangers of 13 Reasons Why. So far, he has chosen not to respond. You can read the letter here.
TAKE ACTION
Sign the petition to Netflix now and add your name to help reach our goal of 150,000 signatures now!
Forward this email to family and friends, especially those who have teens and pre-teens who might be influenced by their peers to watch 13 Reasons Why.