Monday, May 14, 2018 @ 1:01 PM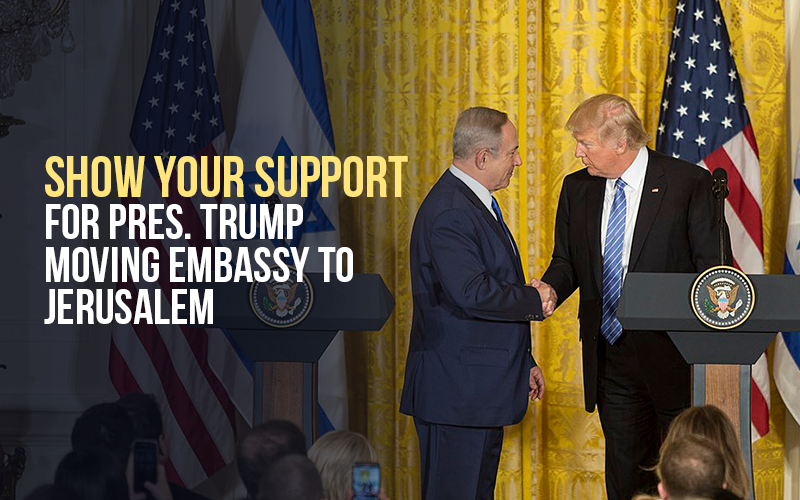 Show your support for Pres. Trump moving embassy to Jerusalem
The modern nation of Israel has been our staunchest ally in the Middle East since it came into being in 1948. Today, in a historic move, the American embassy was opened in Jerusalem, which has been the capital of Israel since the days of David, over 3,000 years ago. Despite a 1995 law directing the transfer of our embassy from Tel Aviv to Jerusalem, no American president until Donald Trump has had the courage and leadership to actually do it.
The Scripture says about Israel, "For the gifts and calling of God are without repentance" (Romans 11:29). This verse means quite simply that God's commitment to Israel is not going to change. God still has many and mighty plans for Israel, and it is entirely right for us as a Christian nation to stand with the ethnic descendants of Abraham and to pray for God's calling on this nation to be fulfilled.
As Donald Trump said during his televised remarks, "This city and this entire nation is a testament to the unbreakable spirit of the Jewish people. The United States will always be a great friend of Israel and a partner in the cause of freedom and peace."
Sign our petition to show your gratitude toward President Trump for his bold leadership with regard to Israel.