Thursday, February 08, 2018 @ 09:11 AM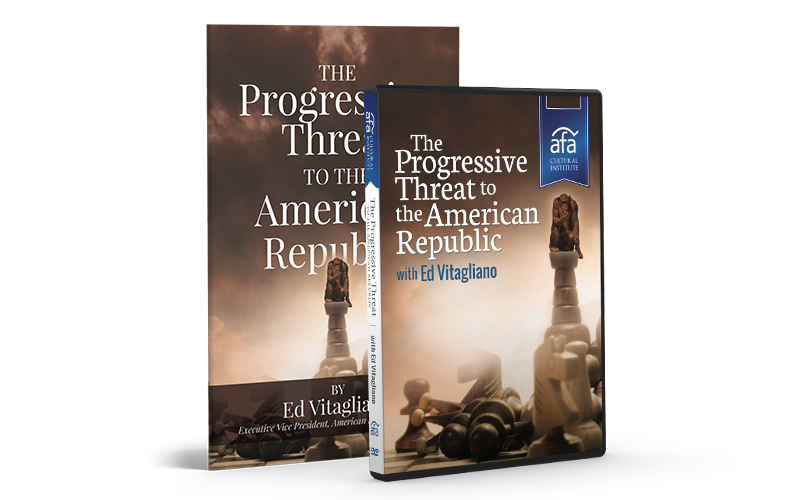 The Progressive Threat to the American Republic
When Ronald Reagan gave his inaugural address as governor of California on January 5, 1967, he warned the people of his state – and also every American – that liberty should not be taken for granted:
"Freedom is a fragile thing and is never more than one generation away from extinction. It is not ours by inheritance; it must be fought for and defended constantly by each generation, for it comes only once to a people. Those who have known freedom and then lost it have never known it again."
Reagan's warning makes me shudder because over the last few decades our nation's trajectory has been ominous.
Although we largely live with the expectation that America will always be free, our Founding Fathers did not assume that. That's why they studiously examined the fate of once free peoples who had lost their liberties, and then carefully crafted a republic that offered the best chance of prosperity and survival.
To expose and counter the secular progressive movement, AFA has created a must-have resource that I want to send as a "thank you" for your generous support of our work.
Written by AFA executive vice president Ed Vitagliano, The Progressive Threat to the American Republic – a 40-page booklet and companion DVD presentation – reveals the forces that have brought America to the brink of losing our freedoms, and why it is our greatest civic duty to work to restore an understanding of America's founding principles.
If you love our nation, let me challenge you to get The Progressive Threat to the American Republic booklet and companion DVD to arm yourself with a knowledge and understanding of the attempted humanist overthrow of our constitutional republic. 
Get the booklet and DVD set with your financial gift to AFA today!
Consider these stunning findings from recent surveys:
Half of millennials (roughly ages 18-35) believe Americans would be better off living under socialism or communism (44% and 7% respectively) than under capitalism (42%)!
Only 36% of millennials have a "very unfavorable" opinion of communist ideology.
Fifty-one percent of college students believe that, if a controversial speaker comes to their campus, it's OK to shout down that speaker so no one else can hear him. The number is even higher (62%) among secular progressives.
Almost one out of every five college students (19%) say resorting to violence to prevent a speaker from speaking is acceptable!
Are these troubling stats not a call to action to resist the take over of our nation by godless humanists? How about what progressives plan to do to Christians and other conservatives, once they obtain power?
"The culture wars are over; [traditionalists] lost, [secularists] won," said Harvard Law School professor Mark Tushnet in 2016. "For liberals, the question now is how to deal with the losers in the culture wars."
What was Tushnet's suggestion? Treat Christians and others like slave-owners and Nazis. "Trying to be nice to the losers didn't work well after the Civil War … And taking a hard line seemed to work reasonably well in Germany and Japan after 1945.… The [culture] war's over, and we won."
Please, let us work to prove Tushnet wrong. Help AFA with a donation today and I'll send you The Progressive Threat to the American Republic – a 40-page booklet and companion DVD presentation. Then, help AFA to put the booklet and DVD into the hands of others who in turn will become informed and join the battle. Quantity discounts are available from the AFA's online store. There may be nothing more important you could do for America.
I have said it before, and now I say it again with all sincerity: I promise you that this ministry that God has forged through your prayers, gifts, and involvement will never back down from our calling to restore America to be truly one nation under God.