Friday, May 31, 2019 @ 10:10 AM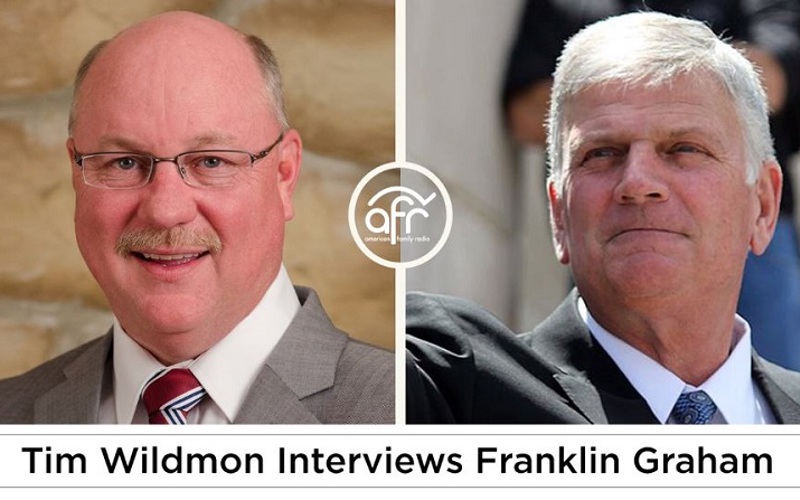 I urge you to listen to my interview with Franklin.
Yesterday, I interviewed Franklin Graham on my radio program, Today's Issues, on our American Family Radio network.
Franklin is asking for churches and their pastors to take the lead and pray for their president.  He's asking Sunday school teachers to take the lead in their classes and pray.  He's asking for people to pray wherever they are.
Franklin said during the interview, "It's just something the Lord has put on my heart. No president has ever been attacked the way President Trump has been attacked – and the hatred that Democrats and Republicans have for this man … they're trying to destroy him. I feel that we should pray as Christians that God would watch over him, protect him, give him wisdom as he makes decisions that affect all of us, that we should just pray for him and his family."
I urge you to listen to my interview with Franklin in its entirety.

AFA sent out a petition on May 6 to support Franklin Graham after National Review writer David French wrongly accused Franklin Graham of having a double standard by not being openly critical of President Trump's past while being public in his criticism of other politicians. That petition garnered over 66,000 within a couple of days.

This is a critical time for America. We're on the edge of a precipice. Time is short. We need to pray for God to intervene. We need to ask God to protect, strengthen, encourage, and guide the President.

We know that God hears and answers prayer. He can soften hearts and change minds. He is all-powerful, and He rules over the affairs of nations. The Bible instructs us to pray for those in authority, "that we may lead a quiet and peaceable life in all godliness and reverence. For this is good and acceptable in the sight of God our Savior" (1 Timothy 2:2–3, NKJV).

This Sunday, we ask that pastors would lead their congregations in praying for the President, that Sunday schools and other groups would join together and pray, and that individuals and families across the country would have a special focus on praying for the President that day.

Would you please join us in prayer and tell others so that we can have as many people as possible praying?
TAKE ACTION
It's not too late to Sign our latest petition, pledging to pray for President Trump this week and especially this Sunday, June 2.
Urge your church and pastor to recognize a special prayer emphasis on President Trump and our nation.