Friday, April 12, 2019 @ 8:36 AM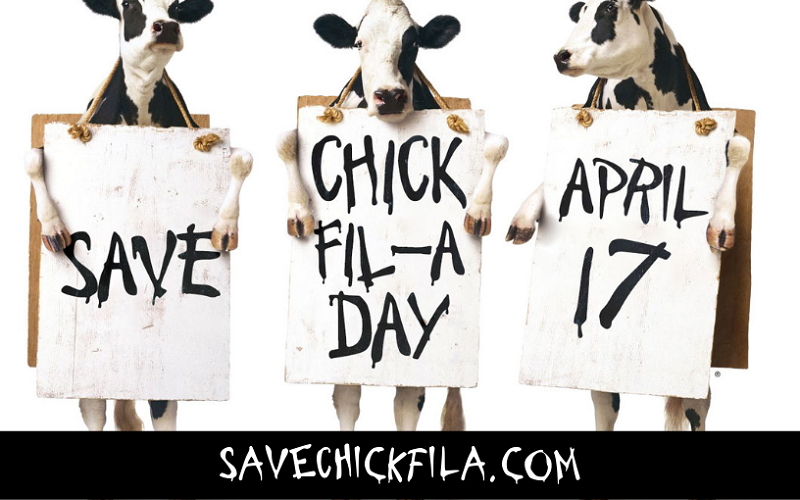 Contact your Texas legislators now!
On Wednesday, April 17, AFA is partnering with Texas Values in asking all Texans to support Save Chick-fil-A Day at the Texas Capitol and at your local Chick-fil-A.

As you have likely heard, the San Antonio City Council recently banned a Chick-fil-A because of its Christian values. This egregious attack follows a growing trend of anti-Christian intolerance and bigotry by the government against Christians for simply living out their faith and holding to the biblical truth about marriage and sexuality.
No Texas business or individual should ever be punished for practicing their faith. It's time to make our voice heard! The Texas Legislature must immediately act to pass the Free to Believe Act (HB 1035) and the First Amendment Defense Act (SB 1978/HB 3172) to protect Chick-fil-A and the religious freedom of all Texans.
Here is how you can make an impact on April 17:
1. Email your Texas legislators now, urging them to vote FOR HB 1035 and SB 1978/HB 3172.

2. Come to the Texas Capitol to advocate for religious freedom legislation on April 17. The Texas House State Affairs Committee will be taking public testimony on both HB 1035 and HB 3172 at the Texas Capitol in room E2.014. We need a strong show of support for religious freedom at the committee hearing!
3. Visit your local Chick-fil-A and share #SaveChickfilA on social media.
4. For more information, contact our friends at Texas Values at 512-478-2220.