Monday, February 25, 2019 @ 01:13 PM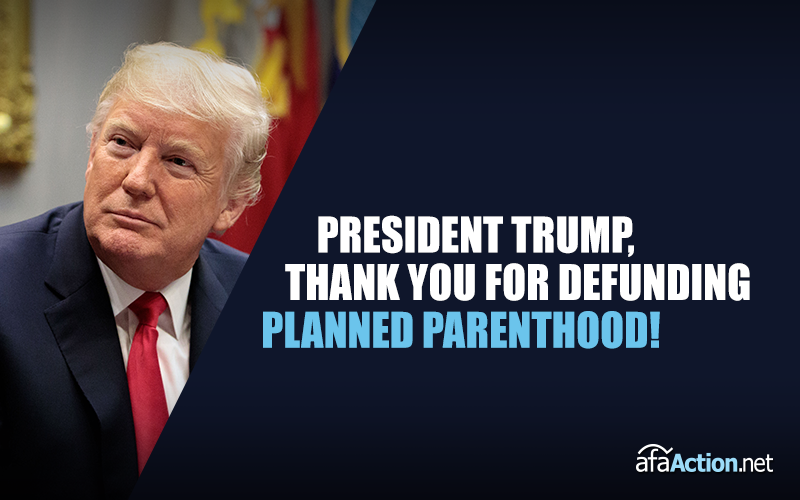 Join us in thanking the President by signing the petition now.
The Trump Administration announced a final ruling last Friday to ban Title X grants from going to abortion providers like Planned Parenthood. This is great news!
Sign the petition thanking President Trump for banning Planned Parenthood from receiving federal grants.
For far too long, the nation's largest abortion provider, Planned Parenthood, has had access to your federal tax dollars. The abortion giant has received as much as $60 million in Title X grants each year.
The new HHS "rule will require Title X providers to maintain physical and financial separation from locations which provide abortion as a method of family planning." This means Planned Parenthood can no longer qualify for Title X funds as long as they promote and perform the killing of unborn babies!
Mr. Trump campaigned on the promise to ban taxpayer funding to abortion providers, and this administrative ruling makes good on that promise. Thank President Trump for effectively pushing back against a culture of death! Sign the petition now.
President Ronald Reagan was the first president to use the office's constitutional authority to ban Title X federal grants to abortion providers. President Bill Clinton reversed this ruling after he was elected. Since Clinton, no president has pushed back against Planned Parenthood like President Trump.
Join us in thanking the President by signing the petition now.