Wednesday, April 3, 2019 @ 9:39 AM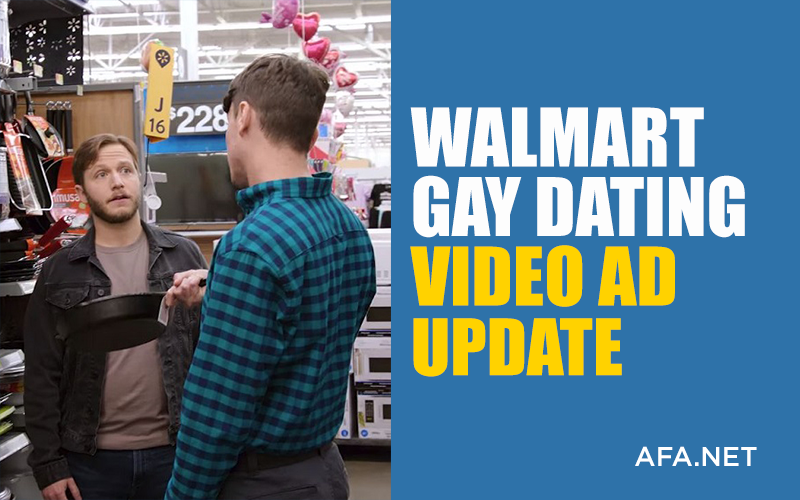 Questions remain for Mr. McMillon
First, I want to thank you for being one of over 163,000 signing the petition to Walmart President Doug McMillon, requesting that he return Walmart back to its founding principles by removing the pro-homosexual video on their Facebook page and agreeing to remain neutral on the controversial issue of homosexuality.
A few weeks ago, AFA requested a meeting with Mr. McMillon on your behalf but were told that he was unavailable to meet with us. However, we were offered a meeting with his representative and that meeting has now been set for later this month.
These questions remain for Mr. McMillon:
Are you aware of the 163,000 families who are offended by the ad and have signed AFA's petition to Walmart for its removal?
Have you viewed the ad and read the gay-affirming comments posted by Walmart with some posts accompanied by the rainbow flag? The rainbow flag, commonly known as the gay pride flag or LGBT pride flag, is a symbol of lesbian, gay, bisexual and transgender (LGBT) pride and LGBT social movements. The appearance here is that Walmart, Inc. has joined the LGBT movement. Is this true or false?
Are you aware that Walmart has only commented on the positive posts on the ad but has completely ignored the hundreds expressing objections? Does this mean that Walmart does not care about those who have objections and have been offended?
163,000 families supportive of AFA - including many of your own customer base - have been offended by the gay-affirming ad. What is your defense of the ad? These families are awaiting a response – and deserve one.
AFA has always maintained that Walmart and other corporations should not take sides by promoting the LGBTQ social and political agenda. Why has Walmart chosen sides against the traditional definition of family with this ad?
I hope to have these answers soon and pledge to keep you updated on our efforts. In the meantime, the petition remains active and I encourage you to invite friends and family to stand firm against this attack on natural marriage. Learn more at www.afa.net/walmart.