Tuesday, March 12, 2019 @ 11:14 AM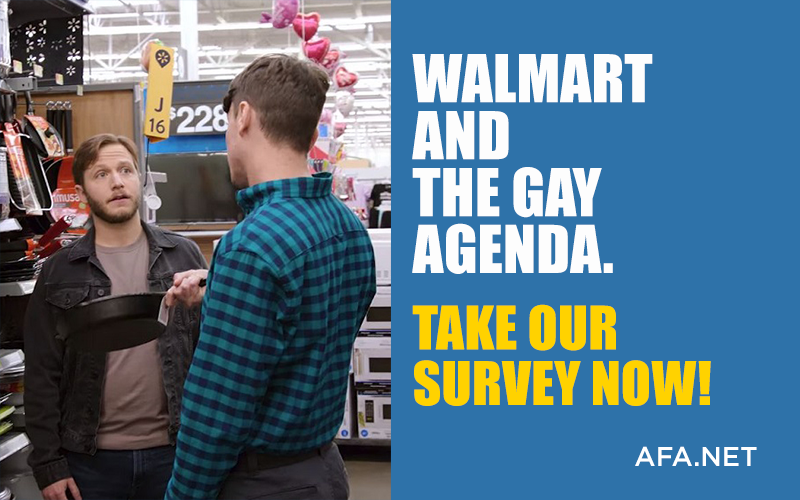 Why would Walmart do this? Take our Walmart survey now!
For most Christians and other traditionalists, the idea that marriage is between a man and a woman is sacred. We've seen many large corporations reject that in their marketing, but I honestly never thought Walmart would choose to actively promote the homosexual lifestyle with a video ad.
Why would Walmart do this? Take our Walmart survey now!
The video is part of a campaign called "Love is in the aisle: A dating show at Walmart." Episode 2 features Pat and Andy, two homosexual men on a "blind date" as they meet at the store and shop together. Through this process they discover whether or not they are compatible.
On Wednesday, March 20, AFA will present the results of this survey, along with over 150,000 petitions, to the office of Walmart President and CEO Doug McMillon. 
After taking the survey, please sign the petition to Walmart, urging them to remove the pro-homosexual video and remain neutral on controversial issues. Only your name and state will be shown on the petition given to Walmart.
After signing the petition, please share this email with family, friends and Sunday School members.