Monday, October 26, 2020 @ 2:54 PM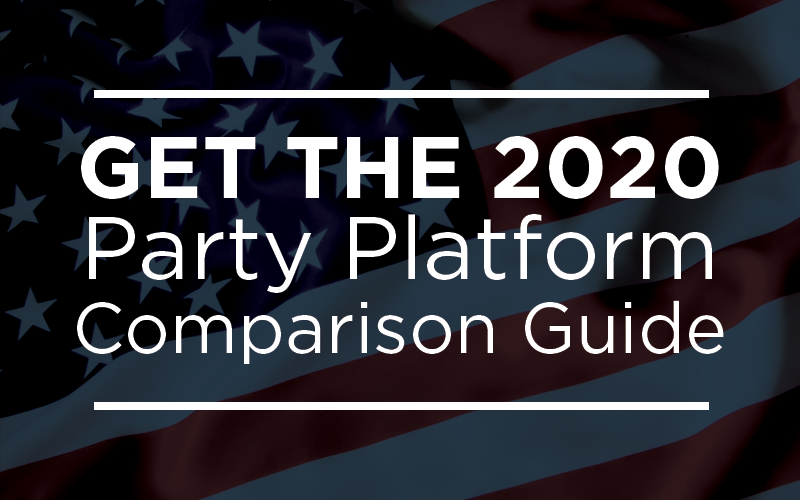 The Democratic and Republican parties have fundamentally different views
We ask that you help us share AFA Action's 2020 Party Platform Comparison Guide with millions of Christian and conservative voters around the country.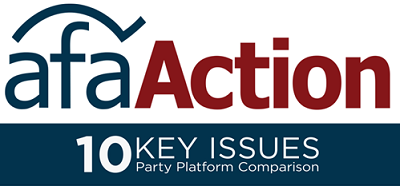 Click here to get the 2020 Party Platform Comparison
The Democratic and Republican parties have fundamentally different views on a variety of issues including the sanctity of life, funding of abortion, religious liberty, and nomination of judges. Before you go to the polls, make sure you know the major tenets of each party platform.
We urge you to share the comparison guide with friends and family in your home, at church, or in your neighborhood. The guide serves as an educational resource to help voters know what the parties stand for.
Also available is the AFA Action Voter Guide, which ranks candidates according to their political views. The guide contains live links to detailed research that led to the candidates' scores. Voters can simply ENTER THEIR ADDRESS OR ZIP CODE and see their personalized ballot, beginning with the PRESIDENTIAL BALLOT.
Get the AFA Action Voter Guide here
Use the AFA Action 2020 Party Platform Comparison and the AFA Action Voter Guide to share with others so they can make informed decisions about national and state races. On election day, you can help determine not only who will serve in government but also the future of your kids and grandkids.
To share, you can:

1. Forward this email to as many like-minded friends as possible.

2. Share the link to the 2020 Party Platform Comparison and to the AFA Action Voter Guide webpage on your social media or through email.
Share it far and wide, and pray that God will use your efforts to encourage thousands of others to do the same –– and then go to the polls!