Monday, October 19, 2020 @ 8:34 AM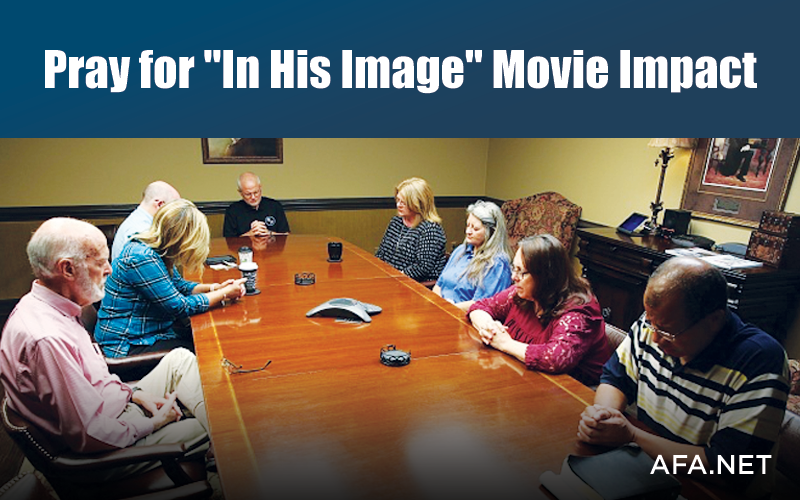 Pray for success of In His Image Movie
Would you join in prayer with AFA that In His Image would have a massive impact in our nation and bring repentance, salvation, healing, and transformation to individuals who need it most? If so, please sign the pledge.
In His Image addresses extremely important questions like: "What does the Bible say about homosexuality and gender identity?" "Can you be gay and be a Christian?" "How should church members respond to members who are gay or facing challenges with their gender identity?"
This film has been bathed in prayer from its conception and is AFA's response to the confusion many are facing. AFA executive vice president Ed Vitagliano said, "In His Image is everything we'd hoped and prayed it would be. For years to come, we believe this important film will help countless, precious souls come to grips with God's purpose for their sexuality and gender, and the divine love that will not let them go."
Remember, pray for the full release of the film In His Image. Help us spread the word by simply sharing this with all who would be encouraged by In His Image.