Tuesday, August 10, 2021 @ 12:08 PM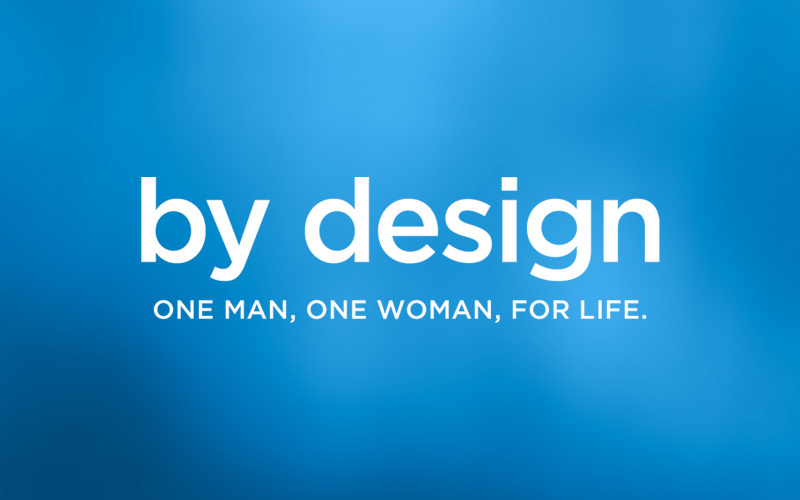 Will you sign the Covenant with your spouse?
By Design's dual mission is to educate and encourage people to embrace God's design for marriage and family as the fundamental building block for all of human civilization and to celebrate the union of one man and one woman as the objective institution that produces human flourishing.

Following the Supreme Court's landmark Roe v. Wade 1973 pro-abortion ruling, Christians took up the challenge to fight for the value and sanctity of ALL human life.
Now, in response to the Supreme Court's 2015 Obergefell v. Hodges decision, we at AFA want you to join us again to lead the challenge and remind people that God's design for marriage is the most rewarding. The Bible, history, and statistics prove this. To create a hub for this effort, we have developed By Design as a special initiative.
Sign the By Design covenant today! 
AFA recognizes the intense spiritual warfare at play and is clearing a path with a national initiative reiterating the God-ordained beauty and purpose of marriage and family. AFA Journal sat down with Abraham Hamilton, AFA general counsel and host of The Hamilton Corner, to discuss By Design. I encourage you to read By design one man, one woman, for life.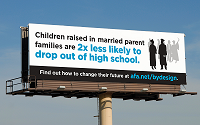 To go along with this effort, we just launched an AFR radio program called By Design which airs at 4pm CT on AFR and is available via podcast at afr.net. We also have By Design billboards around the country, as well as fresh weekly videos and articles.

Lastly, as another way for you to participate in our celebration of God's design of marriage, we are launching By Design monthly challenges.
This month's challenge is to read and sign the By Design covenant.
You can also print out this covenant as a symbol of your adherence to God's design of marriage and as a personal record of your commitment to the Lord and your spouse – one man, one woman for life.
To learn more about AFA's By Design project, along with videos and articles designed to strengthen marriage, visit www.afa.net/bydesign.