Thursday, January 7, 2021 @ 9:19 AM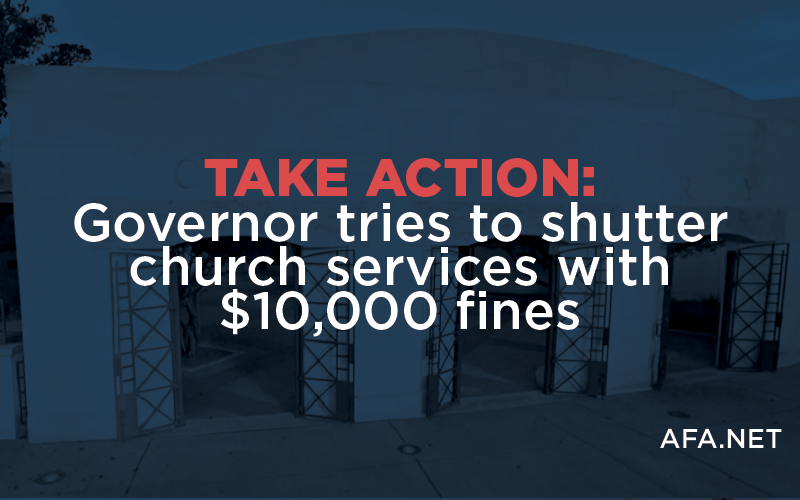 Tell NM Gov. Grisham to stand down and drop the charges
On December 15, just 10 days before Christmas, New Mexico Gov. Michelle Lujan Grisham (D) banned Christians from corporate worship by mandating that churches "limit indoor attendance to 25% of building capacity."
When two churches held Christmas Eve services that violated the governor's personal edict, Public Health Department officials went after them with a vengeance. Legacy Church and Calvary Church now face fines of $10,000 for not shuttering their doors and turning away worshipers who chose to attend services.
Tell: Gov. Grisham to stand down and drop the charges
In its own statement, Calvary Church told CBN News they would not turn away any person who wanted to participate in the worship service for Christmas Eve, "one of the most celebrated and sacred days of our Christian faith."
Regardless of how your church may be led to worship, governmental penalties for worshiping our Lord and Savior should be opposed by all Christians.
Gov. Grisham is clearly violating religious freedoms of churches and Christians in her state by mandating how, when, and where Christians should practice their faith.
Tell Gov. Grisham to drop the charges and fines against Legacy Church and Calvary Church.