Thursday, December 15, 2022 @ 02:47 PM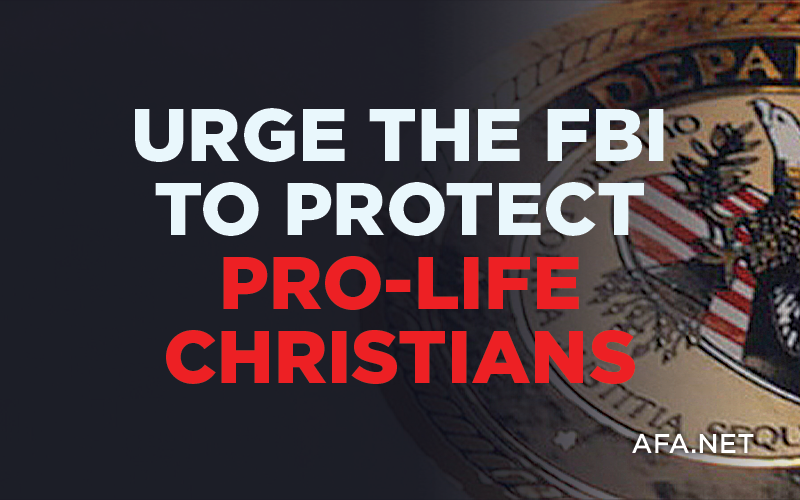 DOJ is filled with lawyers who could be doing something to protect pro-life organizations
Since the leak of the draft decision in the Dobbs case, over 170 acts of violence has been directed at pro-life organizations and clinics, including at least two fire-bombings.
The  Freedom of Access to Clinic Entrances (FACE) Act protects ALL health care providers and reproductive health facilities regardless of their position on abortion, but the Civil Rights Division's Criminal Section assigned to enforce these protective laws are one-sided in their work.
The Justice Department had done little to nothing to prosecute these crimes. In fact, not one single case has been brought to protect pro-life organizations in the exercise of their federally protected civil rights.
(Learn more by listening to this recent podcast from American Family Radio - At Least 177 Churches and Pro-Life Centers Are Victims of Violence.)
Meanwhile, this same Section is aggressively prosecuting pro-life Americans under the FACE Act, on weak evidence in some cases.
The Criminal Section of the Civil Rights Division at DOJ is filled with lawyers who could be doing something to protect pro-life organizations, their workers, and their volunteers, even if they are politically opposed to pro-life views.
TAKE ACTION
Call on Criminal Section Chief Jim Felte to act by leading his department in protecting pro-life Americans and their workplaces from violence.
His direct phone number is 202-305-4067. 
Please be firm, but polite in asking him why no prosecutions have occurred under his leadership and why the Justice Department is failing in its duty to protect pro-life Americans from violence.