When the righteous cry for help
Do you ever wish you lived in Mayberry? You know, the America of The Andy Griffith Show where nobody locked their doors, and every conflict and situation turned out "happily ever after."
It's a nice thought, but if Scripture teaches us anything, it's that Mayberry is a fantasy; spiritual warfare is a reality. All we have to do is follow the daily news to know that Satan is relentlessly working to destroy what's left of Christian America. 
And it's going to get worse before it gets better, especially
for those who yearn to see our nation return to God.
At the center of the struggle that we are all experiencing right now, I am convinced that for the purpose of refining the faithfulness of His people, God is testing Christians in America. We see that pattern in Scripture, and we see it in our nation now.
As in the Old Testament, He is asking if we are content to live as
slaves of a godless pharaoh, or if will we trust Him at any cost and
live as free, obedient sons and daughters of the Savior King.
I believe the coming months and years are going to be difficult and often disheartening. Radical leftists are firmly in charge of our national political institutions and have declared open season on Christians and conservatives. Consider these comments from some well- known and influential "progressives."
Reza Aslan, a scholar and author who frequently writes about politics for the mainstream media in the U.S. and Europe, said that all supporters of former President Donald Trump "are by definition white nationalist terror supporters" and that "this evil, racist scourge must be eradicated from society."
Washington Post associate editor Eugene Robinson said on MSNBC that "millions of Americans" who supported Trump were like members of a cult who needed "to be deprogrammed."
Max Boot, a global affairs analyst for CNN and columnist for the Washington Post, said cable companies like Comcast should treat Fox News and other conservative media outlets like "domestic terrorists … who radicalize people and set them on the path toward violence and sedition." Such conservative outlets, Boot said, should be removed from television if they don't start promoting "impartiality and accuracy" in their news.
PBS business affairs principal counsel Michael Beller said prior to the November 3 election that, if Joe Biden were to win, the Department of Homeland Security should locate Republican voters and "take their children away," then put the adults "in reeducation camps."
No doubt, Satan is escalating his war against Christians and conservatives in America. However, I pledge to you that AFA will not shrink from its call to resist his evil army and proclaim that our nation will be free and prosperous only when we look to God as our hope and rescuer.
That's why I want to offer a resource that will strengthen you in some way as we struggle together in faith for the heart and soul of America. I encourage you to request your copy of The Uniqueness of Christianity, a DVD presentation featuring trusted scholar and ally Alex McFarland. A skilled apologist and teacher, Alex speaks at events, conferences, debates, and other venues worldwide. He also co-hosts 
READ MORE
Exploring the Word each day at 3 p.m. (CST) on American Family Radio network, the broadcast ministry of American Family Association. 
In thankfulness for your generous gift to AFA, I want to offer you a copy of The Uniqueness of Christianity. In the 70-minute DVD presentation, Alex explains how Christianity is not just one religion among many equals. His teaching is aimed at strengthening and encouraging you in the gospel and helping you learn to speak to others about the uniqueness of Jesus' life, death, and resurrection.
I encourage you to begin praying now that God will bring opportunities for you to share the amazing grace and truth of Jesus Christ, and why He alone is the hope of our nation. Yes, it appears that America is headed into an even darker period, but there is great hope on the other side. Because God has shown us that as His people come to the end of themselves and cry out, He hears and answers their prayers. Psalm 34:17 (ESV) expresses God's often-repeated promise:
"When the righteous cry for help, the Lord hears and delivers them out of all their troubles."
And doesn't all that we celebrate at Easter teach us that for our good and His glory, God often allows things to get worse before they get better? In the hours before Jesus' death, darkness covered the land, but three days later the Son rose to fulfill His promises to save all those who come to Him in faith.
Then just a few verses later, as the resurrected Christ sends the 11 remaining disciples into the world to make more disciples, He promises, "And behold, I am with you always, to the end of the age" (Matthew 28:20, NASB).
That promise extends to you and me as we work to bring
the truth of Christ to our nation and return America
to her distinctively Christian roots.
Thank you for sharing in that call through the work of AFA as well as through your local church.
God has blessed AFA with great outreach to our nation through:
American Family Radio, our 179-station radio network that is also broadcast online at afr.net.
Popular internet and social media sites including afa.net and others.
AFA Journal, our long-standing monthly magazine.
American Family Studios, our gifted team of young filmmakers who are producing landmark videos including The God Who Speaks and In His Image.
Many other campaigns, initiatives, and partnerships.
However, the greatest encouragement I can give you to continue your support of AFA is our 44-year legacy of single-minded faithfulness to the gospel of Christ. 
If you want to fight the good fight for the future of our families and nation, I humbly but boldly ask you to stay committed and generous in your support of AFA.
May God use our faithfulness so that one day our children can say with the Psalmist:
You have turned for me my mourning into dancing; you have loosed my
sackcloth and clothed me with gladness … (Psalm 30:11, ESV).
Read More
About Tim Wildmon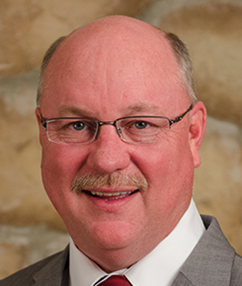 Tim Wildmon is President of American Family Association and American Family Radio. AFA is a national organization that advocates for the biblical teaching on morality and values. Tim host a daily program on AFR's 180+ stations. He has appeared many times on all the major television networks including the Fox News Channel and CNN. He has written for USA Today, Focus on the Family and several other national publications.
Tim joined AFA in 1986. He has been married to his wife Alison since 1984, lives in Tupelo, Mississippi, and has three children and seven grandchildren. He is a graduate of Mississippi State University with a degree in journalism.