We're coming for your children" – their words, not mine
Dear Faithful AFA Partner,
It's been a long, hot, and unsettling summer, hasn't it? 
Just when we seemed to be getting back to some sense of normalcy after a year of COVID disruption, the emergence of virus variants cast a shadow of fear and confusion over the nation. Divisions and controversies erupted over vaccines and renewed threats of lockdowns and mask mandates. Businesses, schools, and even many churches suffered from the disunity. 
In major cities, crime spiraled upward, and in Washington, D.C., Congress seemed intent on spending trillions more dollars, sparking inflation concerns that could hurt businesses and families. 
All the while progressives worked to leverage every controversy to push our nation further away from its biblical foundations and toward godless socialism.
Then there was a well-known group of gay activists who publicly joked about "coming for your children." They called it "tongue-in-cheek," but it was obviously a sad truth wrapped in a happy smile. More on that later in this letter. 
When Jesus said that in this world we would have tribulation (John 16:33), He didn't exclude Christians in America. Still, He exhorted us to "take courage; I have overcome the world."
That promise is the ground upon which AFA stands as
we declare with every resource at our disposal and
every fiber of our being that our sovereign, saving God
alone is able to restore America to her greatness.
 So, let me ask you, brother and sister in Christ, will you pray with me that America will turn back to God?
I know that prayer is not easy and that Satan constantly tempts us to distraction. But I also know that John Wesley, father of the Methodist Church, was right when he said, "God does nothing but in answer to prayer."
So, please, pray with me for America. Here are two good prayer-starter passages:
▶ Psalm 80:3 – Restore us, O God; let your face shine, that we may be saved!
▶ Jeremiah 14:7, 9 – "Though our iniquities testify against us, act, O Lord, for your name's sake; for our backslidings are many; we have sinned against you. … Yet you, O Lord, are in the midst of us, and we are called by your name; do not leave us."
To help you become more effective and organized in your prayers, I
want to send you a very useful resource – the AFA Prayer Journal.
READ MORE
It's a 200-page, softcover journal designed for everyday use, perfect for jotting down prayer reminders, insights, or sermon notes.  I'll send it right out to you as a token of my appreciation for your generous contribution.  
Suffice it to say there is much to pray about as the enemies of God push to refashion this nation into a Godless, secular state. And it's clear that they intend to get there, at least in part, by going after children. Including ours!
In July, the San Francisco Gay Men's Chorus stirred up a hornet's nest when it posted a music video that said homosexuals were coming for the children of straight parents. Lyrics included:
"We'll convert your children. Happens bit by bit. Quietly and subtly. And you will barely notice it. …
We'll make them tolerant and fair. … We'll convert your children. Someone's gotta teach
them not to hate. We're coming for them. We're coming for your children."
After receiving negative reactions about the video, the choir issued a statement saying it was done tongue-in-cheek. However, do the following stories make it sound like the perversity of the left is a joking matter?
▶ The Chicago Public Schools Policy Manual has now issued guidelines for sexual health education which state, "Schools that teach grade 5th and up must maintain a condom availability program."
▶ A recent episode of the Disney Junior Muppet Babies children's program included the male character Gonzo having his wish fulfilled – a dress to wear to Miss Piggy's ball.
▶ To publicize its solidarity with the homosexual community, Kellogg's released an LGBTQ-focused cereal called Together With Pride. The characters on the box included Tony the Tiger, Toucan Sam, Snap-Crackle-Pop, and others. The campaign announced to kids, "No matter who you are, who you love, or what pronouns you use," Kellogg's supports you.
I could cite another half dozen examples of children's programming promoting sexual deviancy and gender confusion, but you get the point.
While this propaganda movement targets our kids, the following examples show that some of America's most well-educated are already brainwashed:
▶ As reported in July, a University of California medical school professor apologized to his class for implying "that only women can get pregnant."
▶ The panelists on a webinar hosted by Harvard Medical School postgraduate studies used the term "birthing person" rather than "woman." The explanation posted for this switch stated that the panel wanted to "include those who identify as non-binary or transgender because not all who give birth identify as 'women' or 'girls.'"
▶ In its style and grammar guidelines, the American Psychological Association states that when psychologists are writing, they "need to follow general principles to ensure that your language is free of bias." For example, words like "birth sex" are considered "disparaging" to transgender individuals and must be avoided.
This kind of lunacy has clearly impacted America's youth. For example, according to an article in National Review, the Center for Transyouth Health and Development in California saw the number of young people
coming in for gender dysphoria problems jump from 80 in 2009 to 1,000 in 2019. (In the U.K., the media has reported a 4,000% rise in young people wanting to change their sex!)

But there is good news too. A major abortion case before the U.S. Supreme Court this fall renews hope that the high court might finally reverse the abominable Roe v. Wade (1973) decision that legalized the slaughter of unborn children. The new case, Dobbs v. Jackson Women's Health Organization, stems from the Mississippi law banning abortion after 15 weeks – a bill that AFA vigorously promoted.
Also, it looks like for now the fight to protect religious liberty has solid public support. A Rasmussen poll this summer found that 82% of Americans believe our First Amendment protections of religious freedom are important to our society. At the same time, the poll found that a mere one-fifth of Americans say churches and religious organizations should be forced to hire people who do not hold to their religious beliefs.
No cultural victory is permanent – and neither is any cultural defeat. That's why Christians must be willing and ready to follow our prayers into the battles of our age.
We ask God for His wisdom, mercy, grace, and boldness. Then we trust that He will provide what He clearly promises to give us.

The battle is real and AFA remains in the thick of it – without apology, fear, or regret. Your prayers and gifts make that possible. 
So, please make a generous contribution to AFA as we continue to fight for our families and nation. so, please make a generous contribution to AFA as we continue to fight for our families and nation and I'll send you the AFA Prayer Journal.
Read More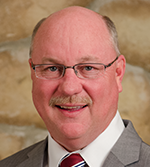 Tim Wildmon is President of American Family Association and American Family Radio. AFA is a national organization that advocates for the biblical teaching on morality and values. Tim host a daily program on AFR's 180+ stations. He has appeared many times on all the major television networks including the Fox News Channel and CNN. He has written for USA Today, Focus on the Family and several other national publications.
Tim joined AFA in 1986. He has been married to his wife Alison since 1984, lives in Tupelo, Mississippi, and has three children and seven grandchildren. He is a graduate of Mississippi State University with a degree in journalism.