What lies ahead
Dear Faithful AFA supporter,
As 2021 comes to an end, there are two things I want you to know about AFA – our ministry of which you are a vital and valued partner:
Our AFA team is as encouraged, energized, and optimistic today as at any time in the ministry's 44-year history.
God has used your prayers, gifts, and involvement to bring us to this point.
Yes, the enemies of God were relentless and ruthless this year, using every opportunity to incite contempt for America's founding principles and Christian values.
But AFA met their assaults with a godly tenacity and faithfulness that is the legacy of AFA's founder, my dad, Don Wildmon.
So, I report to you, that despite the pandemic, critical race theory, division in the nation, and all the unrest in the world – God blessed AFA with an extraordinary season of expansion and innovation.
In 2021, ideas that have been brewing for months and years became realities, and ministry improvements brought greater clarity, depth, and efficiency to all our efforts. I hope you will take a moment to review the enclosed brochure that highlights a few of the accomplishments that you made possible with your prayers and gifts.
And in sincere appreciation for your generous support, I want to offer you a four-disc DVD set of our 2021 Marriage, Family, Life Conference held last summer in Tupelo, home of our national headquarters. The conference features stirring presentations by Dr. Michael Brown, Dr. Frank Turek, and Bishop E.W. Jackson as well as AFA's own Abraham Hamilton III, Wil and Meeke Addison, and others. Dr. Brown's keynote address was titled "Having a Multigenerational Mentality." 
As you watch and listen, I hope you'll feel connected to the vision that the MFL Conference represents and understand why the entire AFA team is ready to tackle the future battles and opportunities that God leads us to undertake.
I'm confident that AFA's greatest impact for Christ in America lies ahead.
As I've said on several occasions this year:
The battle is real, and God has put your AFA in the thick of it – without apology, fear, or regret.
That's why I don't hesitate to ask you to stay engaged with AFA in 2022. Please use the form below to indicate your year-end gift and to request your DVD set.
In the name of our Savior, Jesus Christ, I pray you and your family have a blessed and joyful Christmas that refreshes and prepares you to serve Him in even greater ways in the coming year.
Read More
About Tim Wildmon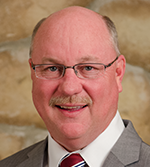 Tim Wildmon is President of American Family Association and American Family Radio. AFA is a national organization that advocates for the biblical teaching on morality and values. Tim host a daily program on AFR's 180+ stations. He has appeared many times on all the major television networks including the Fox News Channel and CNN. He has written for USA Today, Focus on the Family and several other national publications.
Tim joined AFA in 1986. He has been married to his wife Alison since 1984, lives in Tupelo, Mississippi, and has three children and seven grandchildren. He is a graduate of Mississippi State University with a degree in journalism.