Our strongest defense against leftist lunacy
Dear AFA Supporter and Friend,
When it seems that America is on the verge of moral self-destruction, let's remind ourselves of three of God's weapons against Satan's army.
First, there is Christ's church, the followers of Jesus who preach the eternal gospel, perform good works that break spiritual chains, and stand for righteousness in the face of the world's scorn.
The second weapon is prayer. During this season of Thanksgiving, ponder this prayer written by George Washington. It fills me with gratitude and appreciation for our nation's Christian heritage and the piety of many of our founders.
Almighty God: We make our earnest prayer that Thou wilt keep the United States in Thy holy protection; that Thou wilt incline the hearts of the citizens to cultivate a spirit of subordination and obedience to government, and entertain a brotherly affection and love for one another and for their fellow-citizens of the United States at large. And finally, that Thou wilt most graciously be pleased to dispose us all to do justice, to love mercy and to demean ourselves with that charity, humility and pacific temper of mind which were the characteristics of the Divine Author of our blessed religion without a humble imitation of whose example in these things we can never hope to be a happy nation. Grant our supplication, we beseech Thee, through Jesus Christ, our Lord. Amen.
The third weapon is the one I want to bring to your attention today: the family as ordained by God – a mother and a father nurturing and training their children in the ways of God.
John Wesley said, "I learned more about Christianity from my mother than from all the theologians in England." Indeed, many of us can attest to the powerful influence of our families on ourselves, our communities, and our nation.
So it should come as no surprise that Satan is determined to
undermine and destroy homes where Christ is King.
That's why AFA gives great energy and resources to strengthening the family. In fact, I believe that in recent years our efforts in this area are among the most effective work AFA has done.
You might know this, but when my father, Don Wildmon, first founded this ministry in 1977, it was named the "National Federation for Decency." Initially, Dad focused on the violence, profanity, and sex on television. Soon after, the fight against pornography in America became another focus.
But all the while, he realized that families were the real victims of the secular onslaught. He wanted to call the public's attention to that, so he changed the name to "American Family Association."
For decades, AFA has battled against the forces – visible and invisible –
that continue to devastate many American families.
Perhaps our strongest effort in that fight is AFA's annual Marriage, Family, Life Conference held in Tupelo, Mississippi.
The MFL Conference is the brainchild of Wil and Meeke Addison, who head up our AFA Special Initiatives division and co-host their popular radio program, Airing the Addisons, heard weekdays on American Family Radio.
They expressed the heartbeat of the conference this way:
It is time, now more than ever, for the people of God to stand on God's Word concerning marriage and family. We cannot be passive on this issue as the Enemy seeks to indoctrinate our children to believe the world's lies about marriage, family, and life.
READ MORE
The 2022 MFL Conference in July was the fourth annual gathering and featured outstanding speakers, panel discussions, and a youth apologetics track. More than 1,200 people attended.
Topics included thwarting the devil's strategies against marriage; dealing with adversity in marriage; a biblical understanding of race; harnessing children's innate gifts and strengths; using technology in a Christ-honoring manner; reaching past a child's behavior and into his heart; and more.
In gratitude for your support of AFA, I want to send you a four-disc DVD set of highlights from the 2022 MFL Conference.
Let me say here: We need grandparents involved too. Your experience and passion for your children and grandchildren is critical to the battle at hand. I encourage you to get these videos as well. I promise you that you will be blessed and strengthened by the messages.
Then, after you've watched them, please pass the videos on to a younger Christian family in your church or community. They need all the help they can get in countering the lunacy and lies coming from our culture's dominant secular influencers – even the White House.
For example, the administration of President Joe Biden has made it clear that it will attempt to crush any and all opposition to transgender ideology in an all-out assault on traditional values and the Christian faith. Here are some examples.
In a troubling video celebrating "Transgender Day of Visibility" in March, Biden said, "We're committed to advancing transgender equality in the classroom" and "on the playing field" in high schools, colleges, and universities.
That's right! The president is committed to using public schools, where many of our children and grandchildren attend, to promote transgender ideology – whether parents like it or not.
Biden followed that speech with these two announcements from his administration:
     ▶ The U.S. Department of Agriculture said in May that schools awarded money from its Food and Nutrition Service must specify in their policies that discrimination based on gender identity and sexual orientation is prohibited – or risk losing lunch money.
     ▶ The Department of Agriculture announced in June that it would require public schools to allow trans students to use the bathroom of their preferred gender.
Even more horrifying, documents from Biden's Department of Health and Human Services promote transgender ideology for children "at any age or stage."
Those documents describe what it calls appropriate treatments for transgender adolescents, including: puberty blockers, hormone therapy, surgery to remove a girl's breasts, "surgery on genitals or reproductive organs," and "facial feminization or other procedures."
And there's more. The Department of Education has proposed a rule that, if approved, would allow biological males into girls' dressing rooms, qualify biological males for college scholarships specifically reserved for women, and force females to share hotel rooms with biological males during overnight trips.
Rest assured that AFA is doing everything possible to stop the radical "progressive" Left from destroying our nation's families.
Our Marriage, Family, Life Conference is critical work because it expresses AFA's multigenerational vision. We are not simply gathering our families and "circling the wagons." Going forward, we want to grow the number of conservative families, so we can have an impact on our nation for decades to come.
It's also why I humbly ask you to pray for and financially support AFA. You are God's instrument that makes all the work of AFA possible – including The Stand, our monthly magazine and blog, American Family Studios, American Family Radio, our online entities, and more.
Use the form below, and I'll send the 2022 MFL Conference DVD set to you in the mail right away.
May God's peace be our anchor in the midst of our nation's stormy chaos, and may He strengthen our resolve to bring our nation back to its Christian foundations.
P.S. Election Day 2022 is November 8. This election is critical to the future of the America we all love and cherish so dearly. Please remember to vote and encourage family, friends, and fellow church members to vote too.
Read More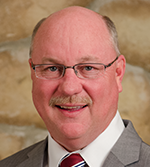 Tim Wildmon is President of American Family Association and American Family Radio. AFA is a national organization that advocates for the biblical teaching on morality and values. Tim host a daily program on AFR's 180+ stations. He has appeared many times on all the major television networks including the Fox News Channel and CNN. He has written for USA Today, Focus on the Family and several other national publications.
Tim joined AFA in 1986. He has been married to his wife Alison since 1984, lives in Tupelo, Mississippi, and has three children and seven grandchildren. He is a graduate of Mississippi State University with a degree in journalism.