An update from AFA President, Tim Wildmon
Join the Target boycott
The Target boycott, launched in April 2016, is a direct result of Target announcing that men who identify as women could access the changing room and restroom of women and girls. This policy is a direct threat to women and girls as sexual predators may take advantage of this policy to gain access to their victims. 
Your action is critical because we've heard from insiders that other companies have hesitated to change their bathroom and changing room policies because of the success of the AFA Target boycott.
AFA believes that, with enough pressure, pro-family advocates can stop this insanity before more women and children become victims. Remember, too, your prayers and gifts are the lifeblood of this organization.
Here's what AFA is asking you to do:
SIGN – If you haven't already, sign the boycott pledge today.
SHARE – Ask family, friends, and church members to sign the pledge. One effective strategy is to voice your concerns politely, but firmly on Target's Facebook page and other social media sites. Please use #BoycottTarget.
Your action is critical. 
Remember, too, your prayers and gifts are the lifeblood of this organization.
Read More
About Tim Wildmon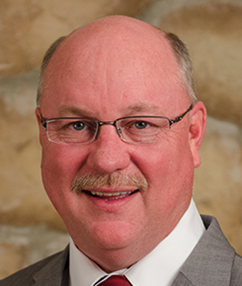 Tim Wildmon is President of American Family Association and American Family Radio. AFA is a national organization that advocates for the biblical teaching on morality and values. Tim host a daily program on AFR's 180+ stations. He has appeared many times on all the major television networks including the Fox News Channel and CNN. He has written for USA Today, Focus on the Family and several other national publications.
Tim joined AFA in 1986. He has been married to his wife Alison since 1984, lives in Tupelo, Mississippi, and has three children and seven grandchildren. He is a graduate of Mississippi State University with a degree in journalism.