Tuesday, August 19, 2014 @ 07:42 AM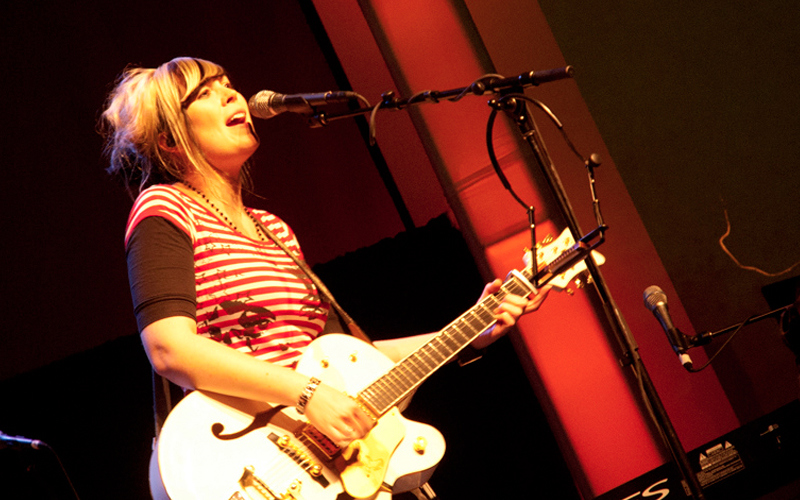 ATTENTION: Major social media outlets are finding ways to block the conservative/evangelical viewpoint. Click here for daily electronic delivery of The Stand's Daily Digest - the day's top blogs from AFA.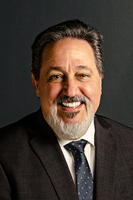 Ed Vitagliano
Executive Vice-President
MORE
I love homosexuals.
Gays or lesbians who have read my writings for the AFA Journal for 18 years probably don't believe that statement. I can't say I blame them. When it comes to homosexual activism in this country, I have firmly resisted it for almost two decades. Why? Because I believe the homosexual movement is a part of the sexual revolution that, by and large, has been extremely destructive to individuals and society.  
I was disappointed to read about yet another Christian artist who has "come out" as a homosexual and claimed that God had a hand in the process. In other words, she stated that God (1) made her a lesbian and (2) led her to declare it unashamedly to all who would listen. 
Her name is Vicky Beeching. I had never heard of her but that's not unusual. Let's just say I'm slightly behind the curve and leave it at that. Being a Brit, she may have been better known "across the pond" than in America, but folks I spoke with here at American Family Radio had heard of her.
She joins other well-known Christian artists like Ray Boltz, Jennifer Knapp and Clay Aiken who came out of the closet.
[Related: Can a homosexual be a Christian? www.afajournal.org/archives/2010-present/2014/july-august/features/god-and-the-homosexual.aspx]
I think most men would think that Vicky was a very pretty lady, and those sorts of appraisals are usually made without thinking. This makes the subject of sexual orientation rather difficult to understand at times.
Since I was five years old I've noticed girls. I had my first crush on a neighborhood girl and actually had a dream that I married her! I can remember my second crush in the first grade when I was six: Jill Drowns. Brown eyes, blond hair in braided pigtails. As for my wife of 33 years, well, she was the most beautiful woman I had ever seen – and still is.
I don't know what it's like to feel that way toward a man. I don't know what it must have been like to feel that way toward another boy in first grade.
So I feel compassion toward homosexuals. I don't believe most of them woke up one day and decided they'd be attracted to same sex people. Neither do I believe they're born that way. I think the answer lies somewhere in between.
What causes homosexuality? I think there's probably a web of causes – some apply to this group, some to that, etc. I believe that some homosexuals have endured sexual abuse or other trauma; others suffer from a deficit of some sort that turned them toward the same sex side of the aisle in an attempt to heal.
At this point I realize I have offended most of the homosexuals reading this. So let me even the score and offend some Christians: I believe some percentage of homosexuals (I have no idea how large or small) simply grew up just like me – only different. Instead of having a crush on an opposite sex person, they experienced a crush on a same sex person. To them it appeared just that natural.
But if there's a God who designed us – and I believe there is – then we obviously aren't designed to be attracted to the same sex. With my apologies to the Vicky Beechings of the world, the human race is clearly designed as male and female, with sexually complementary equipment. We are obviously intended to grow through childhood and enter puberty attracted to the opposite sex – because that's the only thing that makes sense of the biological design inherent in humankind.
So for Vicky and Ray and Jennifer and Clay – how do we explain the fact that their attraction developed in complete disregard for design?  Here's the short answer: They're broken. Why is that so hard to say? Sexual and romantic attraction was supposed to develop one way and it developed another. Maybe it was because of something that was done to them or around them; maybe it wasn't. But it is different.
Are we not all broken in small and large ways? As a fallen race, isn't there a web of characteristics about us all that doesn't reflect the way God designed us? If a child is born blind, does that mean God approves? Isn't it a sign that something is not as intended? Eyes were created to see. To not see is not the same as being able to see. The blind are still human, but their brokenness is still brokenness. But isn't that what we're doing with homosexuality? Aren't we denying the obvious – that there's a disconnect between design and operation in the homosexual? Aren't we applauding as courageous those who declare their brokenness to be wholeness?
The preaching of the cross can dissipate the mist covering our eyes. To turn the old saying around, we discover that you're not OK; I'm not OK. This is the problem Paul addresses in 1 Corinthians 1:18-25. For some the cross is an offense, because they don't believe they are sinful and in need of rescuing. For others it is foolishness, because it addresses a spiritual world that they don't consider important to the life they lead.  This is by no means a problem limited to homosexuals. Paul was talking about humanity in general. We are all broken in one way or another.
Only God can make a broken person whole. Sometimes it is done as a miracle, as when Jesus healed a blind or lame or paralyzed person. Sometimes we must wait for our entrance into the kingdom of heaven, when all brokenness is finally healed.  I believe God can make homosexuals whole in this life. Despite the ridicule that follows such a statement, I believe that does happen. 1 Corinthians 6:9-11 says so.  However, for many – or even most – homosexuals, in order to be Christians they will have to accept that their "orientation" is a manifestation of brokenness, not wholeness. Like the rest of us who are broken in some way, they will have to reject that lameness and give it to God. They will hobble through life learning to love Him more and more – and yes, learning to obey Him.
In that way, homosexuals are just like me. No better and no worse, but broken nonetheless.
Please Note: We moderate all reader comments, usually within 24 hours of posting (longer on weekends). Please limit your comment to 300 words or less and ensure it addresses the content. Comments that contain a link (URL), an inordinate number of words in ALL CAPS, rude remarks directed at the author or other readers, or profanity/vulgarity will not be approved.