Tuesday, August 12, 2014 @ 09:31 AM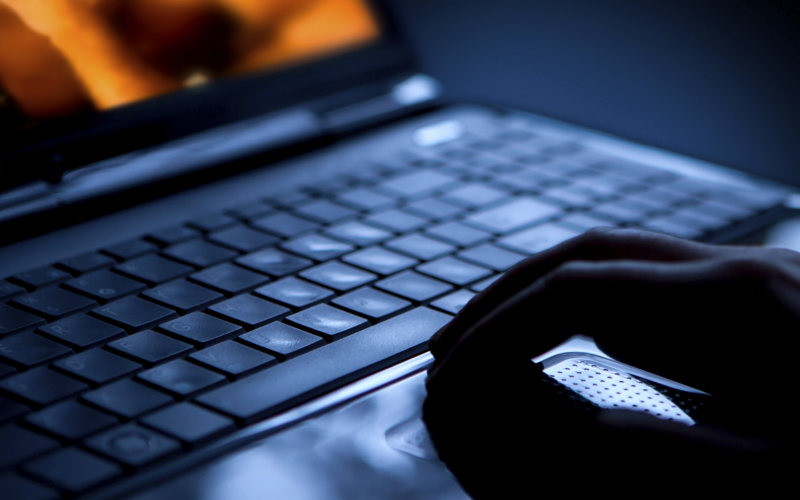 ATTENTION: Major social media outlets are finding ways to block the conservative/evangelical viewpoint. Click here for daily electronic delivery of The Stand's Daily Digest - the day's top blogs from AFA.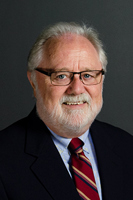 Rusty Benson
Associate Editor (Retired) The Stand
MORE
Evidence that links pornography and sex crimes is largely anecdotal rather than scientific, but then common sense doesn't always require authentication. 
For example, serial killers Ted Bundy and Gary Bishop both confessed to porn's dominating power in their lives; a 20-year FBI study indicates that 81% of sex murderers name porn as their most significant sexual interest; police investigators routinely find porn in the homes of sex crime suspects; and a study by the Los Angeles Police Department of more than 40 child molestation cases found that pornography was a factor in every single case. 

Although law enforcement and mental health professionals are reluctant to say that pornography causes sex crimes, most seem to name it as one of numerous, complex, related factors that serve as precursors to sexual offending. Other issues commonly named by experts include a history of physical or sexual abuse and exposure to domestic violence. 

However, what may make porn use emerge as an even more significant factor connected to sex crimes in the future is the easy and abundant availability of porn online. That's why John Rabun, Chief Operating Officer of the National Center for Missing and Exploited Children, calls the Internet the "wild card" of the future concerning sex offenses.

Rabun says that in the past, law enforcement could visit porn shops to discover what sexual perversions were popular and might be connected with future sex crimes. However such investigative techniques no longer work since the Internet offers everything from soft-core to unimaginably violent and degrading types of porn – all via the privacy of a personal computer.

"The Internet just scares us all to death," said Dave Fowers concerning the flood of online porn. Fowers is a 28-year veteran with the Utah Division of Youth Corrections. "I've heard it said in some of our conferences that the Internet will change the way America understands sexuality, and I think it will." It is estimated that as many as 60% of Internet sites offer porn, and that does not include the thousands of sex chat rooms or online clubs. 

Porn, teens and sex crimes
Adding to the concern are three factors that focus on adolescents. They are illustrated in the following studies: 1) The Internet has become the primary communication tool for teens, according to a study by America Online; 2) A report from the Kaiser Family Foundation says 70% of teenagers, age 15-17, "have accidentally come across pornography on the Web;" 3) Studies of adult sex offenders suggest that many began their sexually abusive behavior in their youth, according to the National Criminal Justice Reference Service. 

So, if the Internet is overflowing with pornography, and impressionable teens are using the Internet in growing numbers, then it's reasonable to assume that greater numbers of adolescents in the future will be tempted to turn sexual fantasies into reality, and continue that behavior into adulthood. Fowers agrees: "When you've been in the trenches for so many years with this issue and you've seen the extremes of sickness, you get the sense that you've seen a good share of what's out there. But I think we're going to be shocked to see whole new systems of ways and means to interact sexually."

Fowers, who has focused his work on juvenile sex offenders for over a dozen years, says he is already beginning to see the edge of a disturbing trend with more teens regularly talking about such perversions as necrophilia, bestiality and ritualistic mutilation. Pornography that features such obscenities is easily found on the Internet.

A specialist in the treatment of adolescents who commit sex offenses, Dr. Jacqueline Page, also sees the Internet as an important emerging issue in dealing with child-on-child sex offenses. Particularly disturbing to her is the high probability of adolescents accidentally encountering porn while surfing the Internet. "It sends a message of acceptability," she says, which could desensitize a teen toward sexual violence. Dr. Page, who works at the University of Tennessee Special Problems Unit in Memphis, said that inquiries about Internet use are now becoming standard on psycho-sexual interview questionnaires. 

Sex and the media
While the impact of online porn may prove to be a leading future factor connected to juvenile sex offenses, the glut of sexual messages from all forms of mainstream media and entertainment, particularly television, cannot be overstated, as a recent study states.

In May 2002, a national survey of teens by the Kaiser Family Foundation reported that 72% of 15- to 17-year-olds believe the sexual content of TV influences the behavior of kids their age "somewhat" (40%) or "a lot" (32%). Vicky Rideout of the Kaiser Foundation said, "This survey points to the incredible power of TV in teens' lives." 

"In their regular prime-time programming, the major television networks continue to portray virtually every form of sexual deviance – rape, incest, bestiality, sado-masochism, homosexuality, prostitution, adultery and fornication," said AFA Journal News Editor Ed Vitagliano. Having just finished surveying the new fall TV season, he observed, "Television now appeals to the basest elements of the viewer's nature, and unfortunately, there are a lot of kids and teenagers viewing TV."

A separate study by the American Academy of Pediatrics released in Nature in March, 2002, links television watching by teens to violent behavior when they grow into adulthood. The large scale, long-term study suggests that parents limit their teen's TV viewing to less than one hour per day.

Below the surface
Current juvenile sex crime statistics from the Bureau for Justice Statistics indicate that 16% of forcible rape arrestees in 1995, and 17% of those arrested for other sexual offenses, were 17 or under. The Center for Sex Offender Management claims that one-half of all cases of child molestation committed each year are by adolescents. 

However, if Officer Kelly Wallace with the Houston (Texas) Police Department Juvenile Sex Crimes Unit is right, those numbers may not reflect the reality of the scope of juvenile sex crimes. She believes there are many more child-on-child assaults than the police are aware of. "Many times the families don't want to call and get the police involved in bringing charges against another child," she said. So when she investigates a child-on-child incident, it is not uncommon to find previous offenses. "I feel for every case we come across there are likely several more that are unreported."

Dr. Page also perceives a higher level of sexually assaultive behavior among teens than is generally recognized and points to media/entertainment influences as a likely factor. "Incidents in which boys grab the breasts or buttocks of girls have become common in some schools," she says. "These are often seen, even by parents, as normal adolescent behaviors. Is that part of our culture impacted by media? You would have to assume that it would have some influence on it."

Wallace says that, although she still sees more cases of adults abusing children, juvenile sex crimes are not uncommon. She recently filed one such case in court in which a juvenile was on a pornographic Web site just prior to assaulting another child. 

More or better?
Although many such cases are handled privately through family courts, cases of child-on-child sex offenses surface in the media from time to time. 

The Albuquerque (New Mexico) Journal recently reported a case in which a 12-year-old boy forced an eight-year-old neighbor to have sex with him, then coerced that child and a nine-year-old girl to perform sex acts. Local law enforcement officials said cases involving such young suspects are becoming more common.

In August 2000, Rutherford County (Tennessee) sheriff's deputies arrested a 13-year-old boy and charged him with the rape of six- and seven-year-old girls. The Nashville Tennessean reported that he allegedly got the idea from viewing Internet porn sites.

A May 2001, investigative report by KSL-TV news in Salt Lake City said that "16 victims have come forward, many afraid to return to school," as a result of incidents of sexual assault at a local elementary school. The news report characterized such sex offenses in Utah as an increasing "trend."

Rabun would disagree with that characterization. "I'm not sure incidents of juvenile sex crimes are growing, or if we are just getting better at identifying them," he says. "As a system, we have gotten better at identifying children who are victims and therefore have gotten better at identifying the perpetrator, who turns out in many cases to be another child."

While untwisting the motives of young sex offenders and developing effective treatment programs is the job of mental health and social services professionals, Officer Wallace's insights are practical. "I think it often comes down to a supervision issue," she says. "Kids see a lot of things on TV, movies, the Internet and in real life that they shouldn't."
_______________________________

What studies reveal about juvenile sex offenders:

• They are typically males (90%) between the ages of 13 and 17.
• They come from all backgrounds.
• They are frequently sexually abused and exposed to family violence and instability.
• Only about one-third perceive sex as a way to demonstrate love or caring for another person.
• Only 11% say they do not use sexually explicit materials.|
• Exposure to pornography is common. (Average age of first exposure is seven.)
• Many adult offenders began their sexually abusive behavior in their youth.

Source: National Criminal Justice Reference Service
This article originally appeared at www.afajournal.org.
Please Note: We moderate all reader comments, usually within 24 hours of posting (longer on weekends). Please limit your comment to 300 words or less and ensure it addresses the content. Comments that contain a link (URL), an inordinate number of words in ALL CAPS, rude remarks directed at the author or other readers, or profanity/vulgarity will not be approved.