Tuesday, September 16, 2014 @ 10:50 AM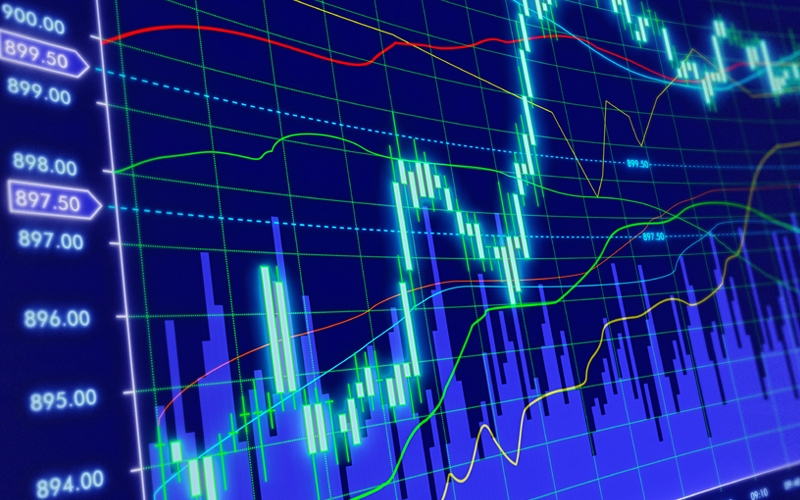 ATTENTION: Major social media outlets are finding ways to block the conservative/evangelical viewpoint. Click here for daily electronic delivery of The Stand's Daily Digest - the day's top blogs from AFA.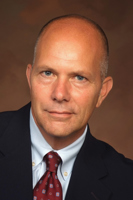 Dan Celia
Host of Financial Issues
MORE
 . . . Our economy is not likely to begin to be fundamentally sound again until we see some real leadership in Corporate America and in Washington DC.  
Recession.  Every day on my radio and television programs, I address various questions about recession.
Are we still in a recession? From a typical or statistical standpoint, we have been out of the recession for some time. It takes two back-to-back quarters of positive GDP growth to be officially out of a recession. That happened in the first and second quarters of 2009. From a technical standpoint, a recession is measured by any two consecutive quarters of negative GDP growth. 
A Historical Perspective 
The average length of the eleven recessions from 1945 to 2001 was 10 months. The length of each of those recessions declined through the years, but they increased some in frequency. Then came the 2007–2008 recession. It lasted 18 months—the longest recession since the Great Depression. And that's not all. This recession saw the biggest drop in GDP since the 1945 recession. 
I love to read the current conspiracy theories about why the markets were so manipulated that we intentionally created the Great Recession that lasted from December 2007 through June 2009. Here are the facts: The sub-prime mortgage crisis led to the collapse of the United States housing bubble and to falling housing prices during the financial crisis. This certainly contributed to the crisis. However, looking back, it is hard to deny that this recession was created by failed government policy and nothing more than that. 
We have to go back to the Jimmy Carter Administration to begin following the trail of failed government policies that led to this Great Recession. But have we learned anything? Even though it has taken over 40 years of failed government policies to create the problem we are in today, we continue to turn to that same inept government to solve the problems they created. We count on them to manage our way through more government policy and regulate us out of this stagnate economy —and ultimately on the road to prosperity. 
Will that work? History—and current events—say no. The government can do little (other than manage the military) in efficient and effective ways, at least through 2006 beyond that this too would be questionable. However, we cling to the belief there is one politician who is going to save America or one particular party that will have the skills, knowledge, wisdom, and leadership to help manage us out of the problems we currently face. But what do we see? The Federal Reserve continues with the same old tactic it has used through previous recessions—quantitative easing. The only difference is that the quantitative easing is now on steroids compared with past recessions. 
Forever Changed 
All this leads me to an article and conversations I had back in December 2008 when I did 87 interviews in two weeks after Lehman Brothers collapsed. This was before any quantitative easing talk. We still believed that "Cash for Clunkers," TARP, and the first stimulus program for shovel-ready jobs would put us back on the way to prosperity. I said this then and it bears repeating: I believe the markets and the economy are forever changed. 
I do not believe that any short-term actions will change the fundamentals of this economy. I don't base my opinion on some extensive analytical research of financial catastrophes and recessions of the past. I base it on behavioral assumptions that I believed then, and still believe, will hold true for many years. It will take years and years of trust building from our government and firm leadership to begin turning things around— but so far, we aren't seeing either of these things happen. 
Baby boomers hold and control the vast majority of wealth in this country. Baby boomers (myself included) can look back and count five recessions since 1980. Five times they have watched their 401ks, IRAs, and other investments tank—only to rally after an extended period to get back to where they once were. This happened in 1980, and then in 1981 we went into another recession with the same impact on investments, only to see a full recovery of our accounts—even some growth. Then 1990 came along for another eight-month recession. After that, we experienced 11 years without recession. During this time, we were feeling pretty good about the consistency of the markets and the economy. But then recession emerged again in 2001—for eight months. Again, just over six years later, we had 2007/2008 an 18-month recession . . . and I question whether we are out of that one yet.
All this affected baby boomers' behavior. They have lived through these five recessions and watched their accounts move up and down. And now they have a much deeper concern about this recession than with any other . . . Why? Largely because baby boomers are now either nearing retirement or are thinking more about retirement than they did before this 2007/2008 recession. They have concluded they are not going to go through this anymore. They have changed their investment strategies, their habits, their ability—and desire—to get out of debt. They are downsizing their homes and influencing their children and grandchildren to do the same. We are seeing a behavioral modification I predicted in late 2008. Baby boomers are responding to this recession as earlier generations did during the Great Depression. 
Our parents and grandparents who lived through the Great Depression were savers, not spenders. They were concerned about being out of the markets and conservative with their investments. They bought things they needed rather than what they wanted and lived a very different lifestyle than generations coming after them. Now baby boomers are acting in similar ways. 
This is where we are today. That's why the quantitative easing, the Fed practices, and even the enthusiasm in the markets have led common-sense people to understand that we have heard all this before—at least four other times. And each recession impacted our investments more and more. 
Lack of Confidence
No wonder we continue to see a lack of confidence in the markets. Robert Shiller, the Nobel Laureate and Professor of Economics at Yale University, helped put together a measure of the markets called CAPE. CAPE stands for Cyclically-Adjusted Price-to-Earnings ratios. This measure of stocks goes back to the late 1800s to give some great comparative levels of CAPE prior to recessions and downturns in the markets. This is obviously not an exact science. It is merely another measure and something to consider. However, it does hold some merit and presents information we might find interesting. The CAPE measure stands today at 25.69, which is 55 percent higher than the average, dating back to the 1880's, of 16.55. But look at this—it is 61 percent higher than the ratio's median of 15.95. In going back to the 1880s, only three times in our history has CAPE been higher than where it is today. These were in 1929, 2000, and 2007. These coincide with major market highs followed by one depression and two recessions. Again, this is not an exact science, but it is one more reason it is increasingly difficult to be confident that these high levels in the markets are sustainable. 
Time to Get in the Market? 
Every day I receive questions and emails asking if it is time to get into the market. The answer, without hesitation, is NO. Why would we want to get into anything at its all-time highs when all signs indicate it has little room to move upward and a lot more room to move downward? 
I am most worried about the "Mom and Pop" investors. They are tired of sitting on the sidelines and getting nothing, so they feel the need to start moving into the markets to avoid missing out on anything else. When the hammer falls, they are the ones who will experience the greatest hurt. The big investors—the names so many of you would recognize—are not getting into the markets. In fact, many of them have gone to cash. Corporate insiders are still net sellers as opposed to buyers and are protecting their capital, feeling that the hammer could drop at any moment. The behavior of the American investors, even now trickling from baby boomers to the younger generations, has changed. Our economy is not likely to begin being fundamentally sound again until we see some real leadership in Corporate America as well as in Washington DC. 
Is this a time to be optimistic about the markets? It is not. But it is not time to give up. I don't believe it's too late to turn America around to where it once was so our children and grandchildren can look forward to opportunities for prosperity and security. We can still do it, though each day the challenge becomes a little greater. 
Please Note: We moderate all reader comments, usually within 24 hours of posting (longer on weekends). Please limit your comment to 300 words or less and ensure it addresses the content. Comments that contain a link (URL), an inordinate number of words in ALL CAPS, rude remarks directed at the author or other readers, or profanity/vulgarity will not be approved.