Monday, September 15, 2014 @ 11:45 AM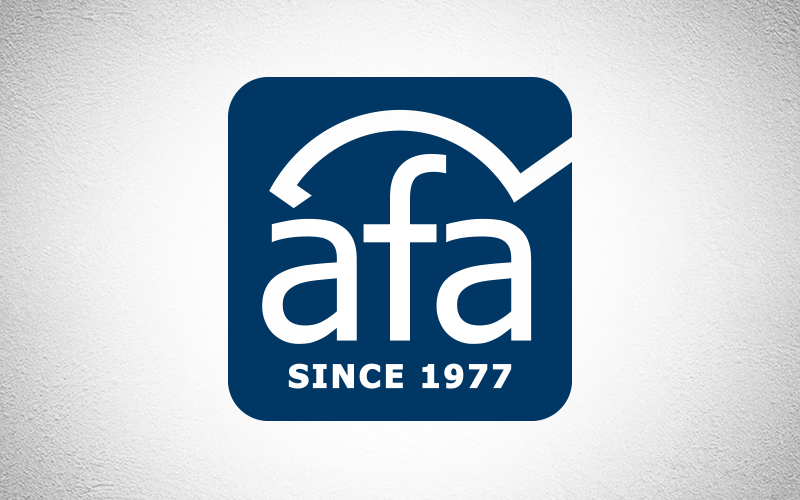 ATTENTION: Major social media outlets are finding ways to block the conservative/evangelical viewpoint. Click here for daily electronic delivery of The Stand's Daily Digest - the day's top blogs from AFA.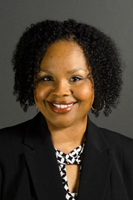 Meeke Addison
Asst. Dir. Special Initiatives/Radio Host
MORE
Does Lecrae Have to Choose Between the Church and the World?
When one considers the gospel and the Christian's "love not the world" mandate (1 John 2:15), the answer to the above question is easy. However, if our question is one of mission, then the answer may not be so easy.
The mission of every believer is to make disciples. We are called to preach the good news of the cross and point people to a loving and just God who judges the world. For some of us, it means our primary focus will be the ministry of and to the Church. For others, our focus will take us primarily outside the four walls of the Church. We need both.
So when does the mission become a failure? The mission becomes a failure when reaching the lost requires palatable public or pulpit positions and a muted gospel. When we look at Lecrae's new direction, I believe we increasingly find both.
Lecrae has redefined himself as a hip hop artist, shunning the category of Christian rapper. In a recent secular radio interview, after being introduced as a "Christian rapper" and asked if that was accurate, Lecrae replied, "I'm a Christian, and I'm a rapper." Pressed to clarify, the host noted, "He's not a Christian rapper," and Lecrae rounded out the exchange with, "I don't like boxes."
But critical thinking reveals that's not altogether true. Hip hop is a musical category; it's actually a box. So we're naturally left to conclude that Lecrae doesn't like certain boxes — chief among them is that of being a Christian artist.
It's important to note that Lecrae has never denied his faith. But then again, neither has Beyoncé or Kanye West — Jesus actually walks with him. Obviously, Lecrae is, to say the least, quite different from Beyoncé or Kanye West. But does he want to be?
In the same radio interview, Lecrae asserts, "I appreciate everybody who has a voice. I appreciate … people who are speaking something into the culture … from the Killer Mikes to the KRSes and so on and so forth. I'm just another voice in the mix, but my faith informs what I'm saying."
I appreciate that Lecrae makes the distinction that his content is informed by his faith. But at the same time, it appears that most of Lecrae's secular interviews require him to promote, and in some cases affirm, God-hating artists.
By the way, who is Killer Mike? I didn't know until this interview, but a quick Google search will tell you… and your children.
KRS-One is a legendary secular rapper, speaker and author of "The Gospel of Hip Hop," in which he teaches hip hop as a religion. He also established the "Temple of Hip Hop" for the spiritual exploration of hip hop's culture. It was also KRS-One who first argued, with cultural success, that "rap is something we do; hip hop is something we live." He introduced the "I am hip hop" philosophy in 1994.
Just last week, in an interview with Wondering Sound, an online music magazine, Lecrae asserted, "I'm hip hop. I don't even really listen to gospel music, but why can't I love Jesus?"
"I'm hip hop"? Jesus is the afterthought. KRS-One would be proud.
When I reached out to Lecrae and Reach Records, it was not to control Lecrae's content. It was not to tell him how many times he needed to say "Jesus" in his music. It wasn't even to convince him to pick up the title of Christian rapper. It was simply to ask him to be careful with his influence. The influence we, the Church, actually gave him.
In two of his previous albums — Gravity and Church Clothes 2 — Lecrae featured artists who frankly are non-Christians. Unfamiliar with these artists, I Googled them and was offended to learn of their work. For example, B.o.B was featured on Church Clothes 2 in Lecrae's song, "Round of Applause."
My position was quite simply you have the liberty to engage the culture in the way you feel is most effective. However, please be mindful of the very ones whose love and admiration pack your concerts. I simply asked him to care about the children whose parents' wallets helped build and establish Reach Records. I had hoped that seven months ago Lecrae and I would end up on the same page. We have not.
Publicly, via secular outlets, Lecrae continues to distance himself from the Church. Publicly, via secular outlets, he paints the Church as a "sinner-phobic" group of people. Earlier this year, HuffingtonPost.com featured Lecrae in a piece entitled, "This Is What Happens When Hip Hop Lets the Saints In." In it, Lecrae is quoted speaking to a group of Christian leaders and lamenting, "Christians have no idea how to deal with art."
"They say, 'Hey, Lecrae — you can't do that. That's bad. That's secular. You can't touch that,'" he tells the audience. "'Hey, Lecrae — your engineer is not a Christian. He can't mix your stuff. He's going to get sinner cooties on it.'" He concludes, "This is real. I wish I [was] making this up."
I'm not as concerned with "sinner cooties" as much as I'm concerned with a Christian I trust to at the very least positively influence the youth we entrust to him. At best I expect him to challenge them to engage the culture, not hide from it. I expect him to make being an overt Christian cool. I expect him to be 100 percent unashamed. I don't expect him to publicly endorse trash like he does in the video clip below.
Last year Lecrae was a guest at Rock the Bells. No big deal, right? Well, that is until Lecrae told a vulgar rapper that he's "dope"! Dope? Really? How do I explain that to someone who isn't artistic enough to understand how to separate the delivery from the content?
Again, while promoting his latest project, Lecrae was recently asked his opinion about secular rapper-turned-pastor-turned-secular rapper, Ma$e. Lecrae responds, "I'm about being consistent. It's about … you don't want to create confusion — like where do you stand? Like what side of the fence are you playing here?"
Wow! That's exactly what many believers have been asking of Lecrae — consistency. If you're not a Christian rapper, don't do Christian tours. Give up that spot. If you enjoy the hip hop culture, its music and trends, and choose to emphatically identify with that genre of music, then don't accept Christian awards or host Christian award shows.
Hear Lecrae in his own words in the video montage below.
My love for the Church and the Body of Christ is unwavering. I've been called a hater, a critic, and most recently wicked by a member of Lecrae's own team. I understand what's at stake here. I understand the fan culture that we live in. But when I consider that just five years ago Lecrae himself would have had concerns over a Christian artist going this direction, how is it that I have now become an enemy because I tell the truth?
We have trusted Lecrae. We have given him access to thousands of our youth based on what we believed was a clear understanding of culture and its influence. It's only fair that as his shift becomes more prominent, we make informed decisions about whom we allow to "perform" in our midst.
Years ago the Christian hip hop culture called what it did ministry. Today it's just art. And because it's just art, there are no standards, no accountability, and no room for public discourse. When asked by a secular radio host about people's expectations of him to be "so super righteous," Lecrae responded, "I've been trying to break down that stereotype, though, 'cause at the end of the day … it's Jesus you should follow, not Lecrae. I'm not the standard."
While I understand this point and agree he is not the standard, certainly Lecrae understands his influence. Did not even Apostle Paul say, "Follow me as I follow Christ" (1 Corinthians 11:1)?
Can Lecrae make business decisions that reposition him musically? Absolutely! However, Lecrae cannot ask the Church to compromise biblically-held convictions. If Lecrae simply wants to be another voice in the culture, that's fine for him. If Lecrae wants to tout Beyoncé and Jay Z as an example for making marriage cool, that is his liberty. We are not, however, compelled to continue to promote or provide a platform for this philosophy in our churches or on our Christian tours. You see, what we present to culture is the answer for their emptiness. We are not just another voice in culture. We are passersby who yell, "Fire! Your house is on fire!" And yes — we even approach the house, not with several solutions for the homeowner to choose from; we approach with an extinguisher. They will thank us later.
Until Lecrae repents and turns from this humanist approach to music, we are compelled to allow him to be exactly where he wants to be: On the world stage. There are tons of unapologetic Christian artists who are willing to minister to and challenge our youth to counter culture. Lecrae has made it painfully clear that this is no longer his objective. So, yes — it actually appears that Lecrae has chosen to identify with the world, its systems and measurements of success.
The Church, jilted as she may be, needs to move on. We are more than the mistress of Christians who desire secular validation. We are the bride of Christ.
Please Note: We moderate all reader comments, usually within 24 hours of posting (longer on weekends). Please limit your comment to 300 words or less and ensure it addresses the content. Comments that contain a link (URL), an inordinate number of words in ALL CAPS, rude remarks directed at the author or other readers, or profanity/vulgarity will not be approved.