Tuesday, October 14, 2014 @ 04:27 PM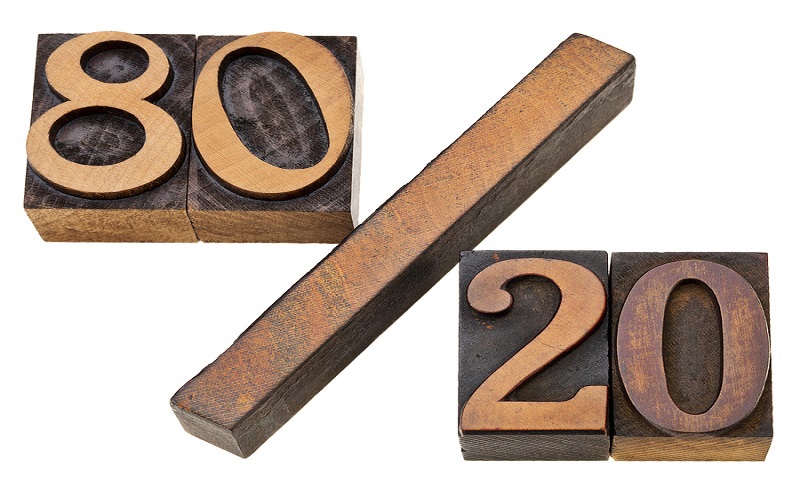 ATTENTION: Major social media outlets are finding ways to block the conservative/evangelical viewpoint. Click here for daily electronic delivery of The Stand's Daily Digest - the day's top blogs from AFA.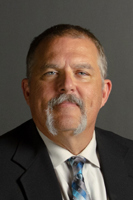 Dr. Ray Rooney, Jr.
Digital Media Editor
MORE
Around the turn of the 20th century Italian economist Vilfredo Pareto determined that 20% of Italians were in control of 80% of the wealth.  Several decades later an American Ph.D. (Dr. Joseph Juran) using Pareto's Principle decided it applied to a plethora of disciplines and walks in life and it was better defined as the "vital few and trivial many."  In other words the principle states that a small percentage of input is responsible for a decidedly large percentage of output in any given system. 
People in the Church may not have known what it was called but we have certainly seen it borne out in our local churches.  We've long known that twenty percent of those in church are responsible for eighty percent of all the church does for the Kingdom.  Yes, its no secret that twenty percent of those in church foot eighty percent of the bills.  We know that twenty percent of the congregation will be involved in ministry and engaged in mission while the other eighty percent do virtually nothing except keep suggesting what the twenty-percenters should be doing. 
Now that you know exactly what I'm talking about, I would like to address three groups of people in my next three blogs.  The twenty-percenters in the Church who carry the load, the eighty-percenters who sit by and watch them, and the hundred-percenters in the world who despise both groups.
To the Twenty-percenters:
Twenty-percenters: read the letter to the Christians in the church at Smyrna in Revelation 2:8-11.  You feel like giving up because you are catching it from all sides.  You stand for biblical integrity and people outside the Church call you narrow-minded bigots, idiots, backwards, dangerous, fundamentalists, etc., etc. (and those are the nicer things that can be printed on a family oriented website).  And then you catch it from the eighty-percenters in the Church.  I know, these people are too lazy to do any real Bible study and exegetical work so they let the world tell them what they should think and how they are supposed to interpret the Scriptures.  So they say you are being judgmental, unkind, unloving, bitter, and mean-spirited.  You can debate with them using all the homiletical, exegetical, and theological skills of a seminary trained Ph.D. and it avails little.  They want to be embraced by the hundred-percenters outside the Church more than they want to be aligned correctly with the truth. 
Take heart, Christ knows about the slanders from without and within.  Unfortunately, He doesn't encourage us with a guarantee that things will get better in this life.  Rather He says, "Do not fear what you are about to suffer" (Revelation 2:10).  That's right…suffer.  It may not get better in this world if you continue to stand firm and fast on the Word of God.  It gets even worse: "Behold, the devil is about to throw some of you into prison…"  Wow.  That's my reward for standing for the Word against the ungodly world and the ungrateful churchgoer?  No, our reward for being steadfast, resolute, and firm despite the relentless spew of hatred from the enemies of the Cross and the marginalization of the eighty-percenters is: "The one who conquers will not be hurt by the second death" (Revelation 2:11). 
If you are a twenty-percenter you knew that.  Just like you knew John 16:33 ("In the world you will have tribulation") and Acts 14:22 ("through many tribulations we must enter the kingdom of God").  Twenty-percenters haven't forgotten that Jesus Christ was crucified for refusing to yield to either the forces of darkness in the world or the "reasoned" opposition from religious segments of His own religion.  Twenty-percenters have read Fox's Book of Martyrs and know that biblical integrity and faithful living has always come at a high price.  Twenty-percenters know that the book of Hebrews in the Bible was written specifically to the tired worn down and out faithful followers of Jesus.  Essentially the message of the book of Hebrews is: Jesus Christ is worth it all!  He's worth the pain, the aggravation, the seeming unending conflict, the punishment, the suffering, and even death. 
Near the end of that magnificent book the author reminds the battle-worn disciples of Christ "In your struggle against sin you have not yet resisted to the point of shedding your blood" (Hebrews 12:4).  But so many have.  So many twenty-percenters have suffered mightily (see Hebrews 11:35-38 and all those throughout the ages who refused to be sheepish about Truth). 
Twenty-percenter: Hold the line!  Stand fast.  It's worth it.  Don't keep either your views or opinions to yourself.  Don't stay home on election day.  Vote your values.  Speak your faith.  Don't give an inch (willingly) to opponents of godliness and detractors of truth.  I know, we lose our patience and composure from time to time and that gives others fuel for the fire they wish to burn us in.  Repent and go back to your place at Nehemiah's wall.  Don't forget Nehemiah 5 (the undermining that goes on within the community of faith). 
It seems so thankless to stand on the truth.  For decades now you have stood outside the abortion clinics standing for life while the majority of your fellow church members concerned themselves with renovating fellowship halls and buying new buses.  You have tried to place voter guides in the church foyer but the church leadership told you that you shouldn't bring politics into the church.  You asked the pastor to address some of the raging social issues going on in culture from the pulpit but was told that Christianity is about love rather than activism.  You pointed out biblical passages from both Testaments in Sunday School that call the practice of homosexuality sinful and was told that Jesus said not to judge others. 
You have been ostracized by your church and condemned by the vast majority of secular humanists everywhere else.  Like Elijah, you've done quite a lot for God and the Kingdom…but at a cost.  You are tired of Jezebel nipping at your heels hoping to end your existence.  Like Elijah, you just wish God would take you home.  But you know He won't (in your timing) because even though you don't like it you know God told the worn out prophet who thought he was all by himself in standing against evil that there were in reality 7,000 others just like him who refused to bow to cultural evil in his day.
Twenty-percenter: God sees your faithfulness and sacrifice.  Don't blow it.  Remain faithful.  Keep going to church.  Keep tithing.  Keep serving.  Keep sacrificing.  One day (sooner than you may think) you will stand before your King and hear the words, "Well done, good and faithful servant…" (Matthew 25:21).  One day you will be openly vindicated by God Himself as the 23rd Psalm attests "You prepare a table before me in the presence of my enemies…"  Being faithful never was supposed to be easy.  But, oh the payoff for standing firm!
Please Note: We moderate all reader comments, usually within 24 hours of posting (longer on weekends). Please limit your comment to 300 words or less and ensure it addresses the content. Comments that contain a link (URL), an inordinate number of words in ALL CAPS, rude remarks directed at the author or other readers, or profanity/vulgarity will not be approved.