Tuesday, November 4, 2014 @ 3:01 PM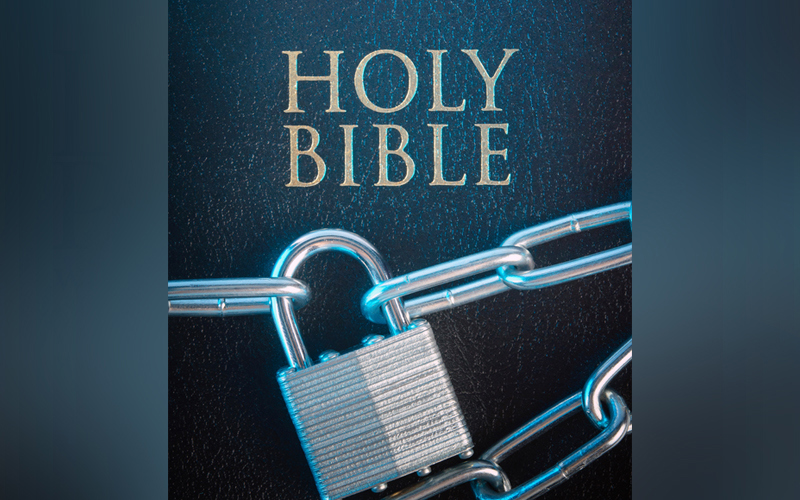 Ed Vitagliano
AFA Executive Vice-President
MORE
In my last post I asked the question: "Is persecution good for the church?" The answer, both historically and biblically, is mixed.

It wasn't simply a theoretical exercise. Some Christians seem to think that persecution is not only good for the evangelical church, but that, because it is, Americans ought to stop fretting about the growing threats to our religious liberty.

"Christians should stop wasting their time with this sort of political/cultural fight." I've heard it countless times from well-known and well-respected Christian leaders.

I get tired of arguing with straw men, if you pardon my misuse of the metaphor. Obviously it would be bad to get so consumed with the battle over religious liberty and the First Amendment that we forget the Great Commission.

But I don't know anyone arguing for that. No one I know who is earnestly fighting to preserve our religious liberty is confusing the one with the other.

Why can't Christians do both? If we fight for religious freedom do we necessarily risk fidelity to gospel ministry? Was it not possible for William Wilberforce to fight to abolish slavery in the British Empire while proclaiming the gospel? Was it not possible for Martin Luther King Jr. to fight for an end to Jim Crow laws while proclaiming the gospel?

Frankly, if I might be so bold, these kinds of arguments against political involvement sound just a little too spiritual. Do these Christians regularly have the oil changed on their cars? Do they have regular check-ups to maintain their health? If a storm blows some shingles off the roofs of their homes, do they have the roof repaired so it won't leak and cause further damage?

Well, if these Christians do these things – preserving the working order of vehicles, keeping tabs on physical health, repairing what is broken around the house – what's wrong with doing the same for our own country? It needs some serious work. Some would insist that it's broken. Is it unspiritual or an affront to the Great Commission to repair our Republic?

I don't think there is any contradiction between being a good steward of what God has blessed us with in this life and what is eternally important.

Naturally, some of these Christians argue against political and cultural involvement for theological reasons. They sincerely believe "it's all going to burn" and our only concern should be for lost souls.

But for many Christians, it's not merely a theological disagreement. I firmly believe some of those Christians arguing the most ardently that we avoid political battles do so for one simple reason: They're cowards. They are simply scared of retribution.

In America in 2014, it invites scorn and hostility to stand in the public arena and state boldly, "Abortion is murder," or, "Marriage is between one man and one woman." Some people lose their jobs over such statements.

Some Christians are intimidated by this pressure. They don't want to face the heat, so they simply cover their cowardice with a Scriptural façade: "Christians should avoid politics and culture. We should simply preach the gospel."

Great. How much preaching do you do, Christian?

The late Glenn Penner of the Voice of the Martyrs Canada wrote several years ago:

Will persecution make us better Christians? Perhaps. It seems to me, however, that the witness of Scripture and the testimony of today's persecuted Church is better reflected in the phrase, 'Better Christians tend to produce persecution.' …
So when people ask me, 'Do you think we will ever have persecution here in Canada?' recently I've been inclined to answer, 'Why should we be persecuted? In what way is the average Canadian Christian making such a difference for the kingdom of God that he/she warrants being persecuted? In what way does the average Canadian Christian stand out from his/her society in such a way that the offense of the cross that Paul speaks of in Galatians 5:11 is exhibited?'

Jesus indicated plainly that persecution comes to His disciples "for the sake of righteousness" (Matthew 5:10). But how do unbelievers know that Christ's disciples are righteous? It can only be when they stand for it publicly.

_
Please Note: We moderate all reader comments, usually within 24 hours of posting (longer on weekends). Please limit your comment to 300 words or less and ensure it addresses the content. Comments that contain a link (URL), an inordinate number of words in ALL CAPS, rude remarks directed at the author or other readers, or profanity/vulgarity will not be approved.