Monday, January 26, 2015 @ 2:06 PM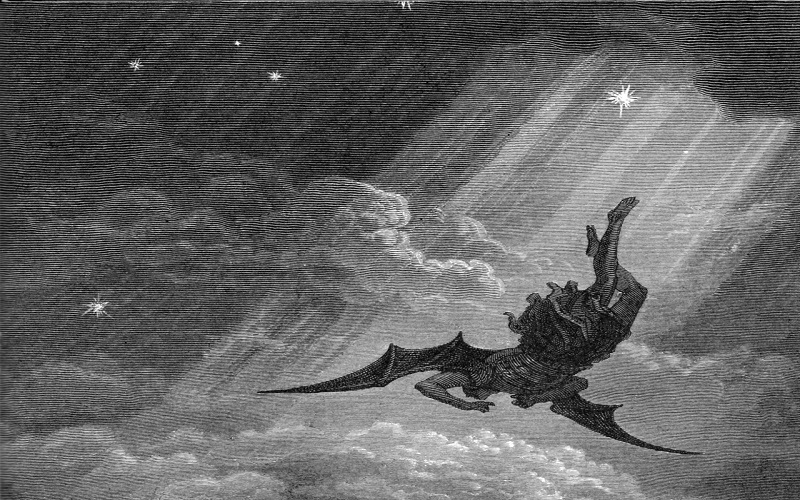 ATTENTION: Major social media outlets are finding ways to block the conservative/evangelical viewpoint. Click here for daily electronic delivery of The Stand's Daily Digest - the day's top blogs from AFA.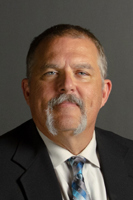 Dr. Ray Rooney, Jr.
Digital Media Editor
MORE
The director of civil and human rights for the United Methodist Church's General Board of Church and Society (Bill Mefford) showed up at the annual March for Life in Washington, D.C. on the forty second anniversary of Roe v. Wade with a sign that proudly proclaimed that he was there marching for sandwiches.

In a 2012 interview for CNN megachurch pastor Joel Osteen said that the reason why he had not thought much about issues like abortion, capital punishment, and homosexuality was because "I've stayed in my lane and my lane is lifting people's spirits…"

An article from The Christian Science Monitor in 2009 declared that within 10 years (five to go) we would experience "the end of evangelicalism as we know it…"
A Religion News Service article from 2014 reports that schism in the United Methodist Church over the issue of homosexuality is imminent as so many pastors and congregations advocate embracing gay marriage despite denominational rules that ban such.
Media and news reports are crystal clear on one thing: the Christian Church is America is being transformed by culture before our very eyes. Evangelistic revivals are quickly becoming a thing of the past. It has become increasingly difficult to discern where the Church stands on issues like abortion, homosexuality, immigration, entitlements, etc. Few want their pastor or church to be in the news as a voice of opposition to anything. Most in the pew will tell you that issues that have anything to do with politics do not belong in the church.

Pressure to reduce the impact of religion by attacking religious rights has risen dramatically and shows no sign of letting up. The sentiment in America seems to be "keep your religious expression confined to the physical structure of your local church and your Christian viewpoints confined to yourself."

What is remarkable about that is how many churchgoing Christians seem to be either in agreement at worst or nonplussed at best. Culture says creation is silly and evolution is fact and voila, a large segment of the American church embraces evolution as God's mechanism for creation. The sexual revolution of the sixties and seventies gave us abortion and now homosexual marriage. How many local churches even observe "Sanctity of Life Sunday"? Or how many pastors are willing to stand behind the biblical mandate for sexual purity no matter the context?
The book of Revelation is wildly popular today in the American church with books and movies abounding about the rapture and Great Tribulation. Why even Hollywood megastar Nicolas Cage has lent his career to it (2014's Left Behind). If there is one book in the Bible the average American churchgoer is looking to for answers about the future it is the book of Revelation.

Well, I would like to point out a couple of things included in this wildly popular book among American Christians. First, did you notice that in all of the seven letters to the seven churches (Revelation chapters 2-3) Jesus Christ includes the same phrase: "To the one who conquers…"? Some versions use "overcometh" and others say "to everyone who is victorious" but the thought is the same. Participation and ultimate success in a struggle of some kind. That repetitive phrase might just as easily be rendered, "to the ones who stand for their faith convictions by successfully engaging the enemy in the war on righteousness…I [Jesus Christ] will give…"

Where do Western Christians get the idea that God's will is "to stay in [our] lane"? All seven churches Jesus sent a message to through John were either guilty of accommodating culture or on the brink of giving up the good fight of faith. And all seven were admonished to "conquer" (ESV), "overcome" (KJV), or be "victorious" (NLT). Where do we find anything in Revelation or the entire Bible that suggests cultural trends are to dictate the message of Christianity?

How about another quote from the book of Revelation? In chapter 12 a multifaceted sign appears to John concerning Israel, war in heaven, Satan, and the Church. I won't get into the many ways this can be interpreted but John says at some point he

heard a loud voice in heaven saying, 'Now the salvation and the power and the kingdom of our God and the authority of his Christ have come, for the accuser of our brothers has been thrown down, who accuses them day and night before our God. And they have conquered him by the blood of the Lamb and by the word of their testimony, for they loved not their lives even unto death (10-11).
No matter which version of the Bible you use there is an identifiable train of thought in that passage. The will of God is accomplished when the enemy of humanity is defeated and that defeat comes only one way: openly sharing testimony about the crucifixion of Jesus Christ without fear of repercussions.

So my question for the churchgoer(s) that doesn't want to publically stand for righteousness and the pastor who thinks addressing social issues from the pulpit is inherently wrong is…what testimony that includes the blood of Jesus Christ are you sharing? How does going along with culture throw down Satan? Why do you fear being ostracized and/or punished for standing firm more than you fear disobeying and disappointing almighty God?
Let's just go to the more pointed question. How can you even be a Christian if you don't believe that standing for the blood of the Lamb by celebrating victory over sin is your calling, duty, and obligation? What did Jesus tell the man He delivered from a legion of demons who begged Him to let him become a disciple? "Go home to your friends and tell them how much the Lord has done for you, and how he has had mercy on you" (Mark 5:19). Well how do you tell how God has had mercy on you without mentioning the evil He delivered you from?

What I am saying is simple. You cannot divorce the issue of sin from the goodness of God. You cannot preach "salvation" without telling people what they are being saved from. Reconciliation to God is meaningless without first understanding alienation. "Victory in Jesus" is nonsensical absent the message of defeated in sin. Joel Osteen is sadly mistaken by believing addressing sin in society is not his "lane."

Jesus is Lord. He is Lord not only over all things wonderful, righteous, and holy. He is lord over Satan, evil, sin, and death ("I have the keys of Death and Hades" Revelation 1:18). Heaven is not the reward for being nice and good. Rather, it is the abode and destination of the faithful. Today's Christian needs desperately a refresher course on faithfulness. Goodness is not the goal. Faithfulness is. While it is true that Jesus died to save us from our sins, I like the way John described the ultimate purpose for the work of Christ:

The reason the Son of God appeared was to destroy the works of the devil (1 John 3:8).
"To him who conquers I will give…"
What exactly do you claim to have victory…over?
Please Note: We moderate all reader comments, usually within 24 hours of posting (longer on weekends). Please limit your comment to 300 words or less and ensure it addresses the content. Comments that contain a link (URL), an inordinate number of words in ALL CAPS, rude remarks directed at the author or other readers, or profanity/vulgarity will not be approved.