Tuesday, January 20, 2015 @ 11:00 AM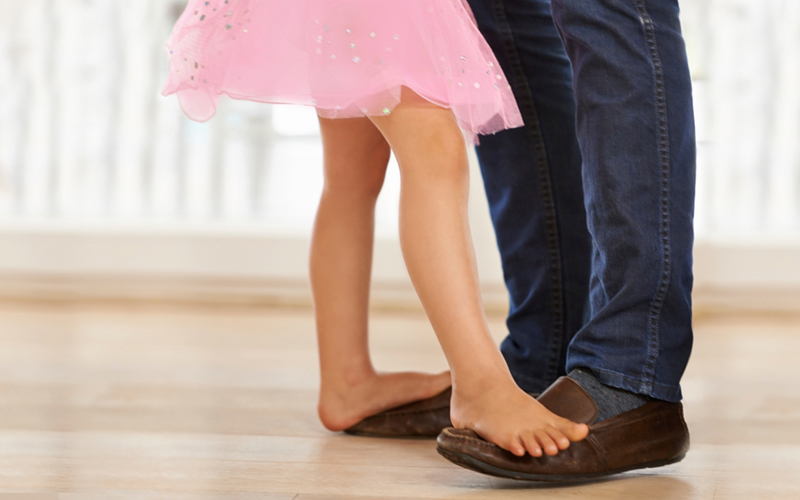 ATTENTION: Major social media outlets are finding ways to block the conservative/evangelical viewpoint. Click here for daily electronic delivery of The Stand's Daily Digest - the day's top blogs from AFA.
Jim Shempert
One Million Dads
MORE
I love being a husband and dad.  Next to salvation in Jesus Christ, and marrying my wife, it is the greatest thing that has ever happened to me.  I was older (28) when I married.  Most of my friends had long since tied the knot (and a few even divorced) by the time I married my wife.  She was, is, and will always be out of my league.  I am thankful for the time in my life that God prepared me for my spouse.  You see, I had a bad case of stupid from about 17 to 24.  During that period, the only person I cared about was me.  Through the grace of God, and the sacrifice of Jesus Christ, I was saved, made whole in Him who can do all things.  Does that make me perfect?  Ha!  To quote 1 Timothy 1:15, "Christ Jesus came into the world to save sinners, of whom I am the worst."
Christ transformed my life.  Everything in my life that had been was removed, and replaced with things that I never thought I could have.  Thankfully, I had been a follower of Christ for a few years when I met my wife.  She was unlike any person I had ever dated.  Light seemed to shine out of her (and still does).  She has the heart of Christ, and loves some of the most unlovable people imaginable, including myself.  Even at the pleadings of her husband to the contrary, she has jumped out of the car on highways to pray with the man who held up a sign, drove through a fast food line and took it back, and given sympathy to some who were blatantly taking advantage of her.  When I fuss at her about her own safety, she tells me that's what Christ calls us all to do.  Life changed forever for me and my wife in December 2012.  She walked into the kitchen and asked me, "Are you ready to be a dad?"  Time seemed to slow down to almost a crawl as I processed those words.  Me?  A dad?  Like, I'm going to be in charge of another human life?  I'm pro-children by a lot.  I wish I was financially able to have 20 of them.  Then, all the stresses and worries, shut off for a minute.  I was going to be a dad.  Someone was going to call me "Daddy"!  Someone was going to look to me to lead them through this life up until the point that they could make their own decisions. 
From then on, I was involved as humanly possible in the pregnancy process.  Every doctor visit, every baby registering trip, every midnight bout with heartburn, every checkup, I was there.  I remember my favorite days were sonogram days.  Getting to see the child that would be mine became the highlight of my week. Then came birth.  There were some complications and an unplanned C-section.  There was some severe deep spiritual groaning and prayers to God to protect not only my child but my wife as well.  And then, in His majesty, He brought both my girls through healthy.  Every day since, has been a day of discovery, not only for my daughter, but my wife and I as well.  Learning how to roll over, sit up, grasp things, and then how to speak, how to stand, and then walk.  Each day brings a new joy. 
With each day, though, I also see her little personality forming more and more.   She loves like her momma and growls like her daddy.  She is so smart!  My wife works for our church and is called away at night often for different committee meetings.  That provides me a lot of one on one time with my princess.  What I notice most though, is how much she mimics me.  From the way she will stare a hole through you when she is mad at you, to the way her belly laughs when she gets tickled, to way that when I tell her 'no' she grins at me, and turns back to what she was doing to find out just where the line is.  All those characteristics came from her Daddy. 
This is why I felt burdened to resurrect One Million Dads.  If the men of the Church do not lead, who will?  Sure, it's easy to stand back and complain that the world is going to pot.  "Things have never been this bad before" is often a familiar cry.  So the question begs to be answered, "What changed?"  Why is everything falling apart?  Many Christians are quick to say that we have abandoned God in our government, and that is true.  However, God reigns supreme in the hearts of His believers.  We are the temple of God.  So where is the disconnect?
I'm a statistics guy.  Mainly for the reason that numbers simply can't lie. There is no interpretation that can be given to raw numerical data.  Here's a few numbers that should make every man tremble.  They are easily researchable across the web.  Sixty three percent of youth suicides come from fatherless homes.  Ninety percent of all homeless and runaway children are from fatherless homes.  Seventy percent of juveniles in state operated institutions come from fatherless homes. Seventy one percent of pregnant teenagers lack fathers.  Seventy one percent of high school drop outs come from fatherless homes.  Here is the worst one of all:  43% of US children live without their father. 
We have an epidemic in this country of "Dad not being there."  Not to say that Dad has every answer, but numbers don't lie.  When Dad is in the picture, kids are more successful, make more money over a lifetime, and are much less likely to get involved with alcohol and drugs.  The reason for this is that God designed the family unit to consist of both a father and mother.  That is God's plan for the family. 
There will be detractors who read this who say I am anti-feminist, anti-women, and whatever other drivel they can come up with to paint me as a bad guy to silence my stance.  That's what darkness does.  Darkness tries to shout down the light, to thereby quench it.  Let me preempt them by saying that I am married to a fiercely independent woman, was raised by a fiercely independent woman, and have a fiercely independent little girl in my home.  I'm going to teach my little girl that she can do anything she wants in this life, as long as she works hard for it.    What I want for her, if she chooses to get married, is to find a man who has been raised in the Lord, to have little Jesus loving babies with…God willing of course. 
One Million Dads though, is not just for fathers.  It's for all men.  My hope is to provide resources to any man of the Church, or ones who aren't in church to experience the majesty of Christ.  To reach out to anyone who wants to be a better father, a better dad, or just a better man in general.  Society has torn down the paternal role consistently over the last 20 years.  Though, we have not helped our case much.  It's time to change the story, men. 
In the end, there are eyes that are looking for leadership.  If we fail in our God-given commission to lead our families, then the world will continue to supplant and replace us.  To the point that "Dad" won't even matter anymore….
Please Note: We moderate all reader comments, usually within 24 hours of posting (longer on weekends). Please limit your comment to 300 words or less and ensure it addresses the content. Comments that contain a link (URL), an inordinate number of words in ALL CAPS, rude remarks directed at the author or other readers, or profanity/vulgarity will not be approved.