Thursday, February 12, 2015 @ 02:14 PM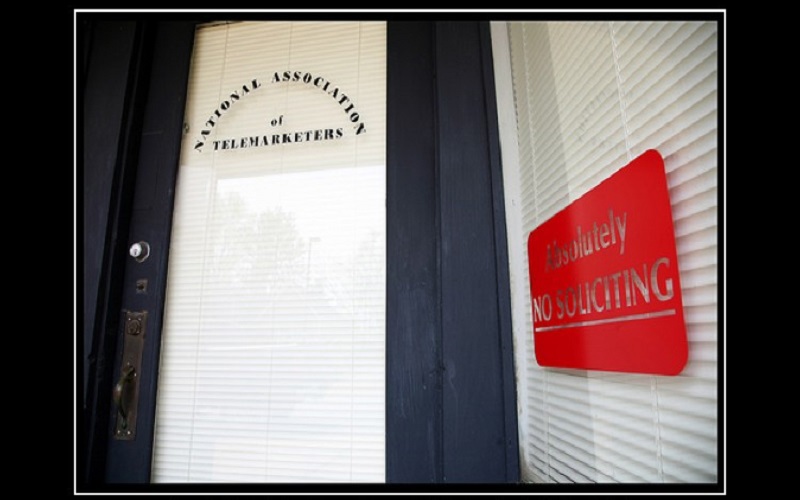 ATTENTION: Major social media outlets are finding ways to block the conservative/evangelical viewpoint. Click here for daily electronic delivery of The Stand's Daily Digest - the day's top blogs from AFA.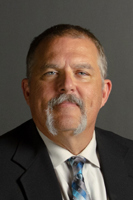 Dr. Ray Rooney, Jr.
Digital Media Editor
MORE
Most people know who the Pharisees were. Even if they are not particularly religious. Even if they haven't really read the Bible. Almost everyone knows the Pharisees were the bad guys in the New Testament who were extremely antagonistic towards Jesus Christ and largely (though not entirely) responsible for His crucifixion.
The overwhelmingly common perception is that the Pharisees were religious zealots who were quite narcissistic. In the Sermon on the Mount everyone knows Jesus was referencing the religious leaders of His day (which included the Pharisees) when He warned of "practicing your righteousness before other people in order to be seen by them…" (Matthew 6:1) and "they love to stand and pray in the synagogues and at the street corners, that they may be seen by others" (Matthew 6:5).

Since there was and remains only one sinless Jesus, most of the rest of us readily acknowledge that blanket statements are hardly ever safe to make (the only two I believe that are worth fighting for are "all have sinned, and come short of the glory of God" and "I am the way, the truth, and the life. No one comes to the Father except through me": Romans 3:23 & John 14:6 respectively). Not all Pharisees remained hypocrites and narcissists (i.e. Nicodemus and Joseph of Arimethea). Yet today, the term Pharisee is used rather casually to reference whole groups and populations that want to live in a manner pleasing to God.

If you say that our forefathers believed in Jesus and wanted government to reflect godliness, you will be called a Pharisee. If you believe the Bible teaches that marriage was instituted by God to be between one man and one woman, you will be called a Pharisee (among a lot of other things none of which can or should be printed for public viewing). If you are pro-life you must be a Pharisee. If you believe in the First Amendment's guarantee of free speech and the free exercise of religious expression then you are a Pharisee. And if you believe salvation is found only in and granted exclusively by Jesus Christ, oddly enough, you are considered to be a Pharisee.
Yet if you are intellectually honest and do some bona fide study/research you will find that the moniker of "Pharisee" fits far better with some surprising people/groups. For instance, Pharisees were frequently referred to as "hypocrites" by Jesus. What is a hypocrisy? According to one dictionary it is "the practice of claiming to have moral standards or beliefs to which one's own behavior does not conform."
Who wins that title today? Hands down it is the Southern Poverty Law Center (SPLC). They love to identify and monitor "hate groups." To the tune of "939 known hate groups." They have a hate map and even a hate blog. But don't stop there. A visit to their website will give you "Hatewatch Headlines" "Hate Incidents" as well as a whole category called "Hate and Extremism." These people truly love hate. As a matter of fact were it not for hate they wouldn't really have anything to do. At 939 identifications I would imagine you could bump that up to 940 if you started a group of 5 kids who advocated French fries over broccoli for the main side on Thursday night suppers. The SPLC would proudly identify them as a green vegetable hate group.

Sure, they identify Klansmen, neo-Nazis, etc. as hate groups. Who wouldn't? But do we really need an organization to tell us that? Of course not. Who is going to donate to a group that tells you Nazi ideology is bad? But if you want to stir the proverbial pot just shout out that you are sick of righteousness and holiness. You are tired of people saying "no." "No" to immorality. "No" to lawlessness. "No" to selfishness. Now you've got a crowd of people nodding their heads saying "Yeah! I'm sick of not getting what I want." So, if you belong to a group that is opposed to illegal immigration you'll find yourself on their hate map. Advocate for traditional marriage and the SPLC deems you "anti-LGBT"…a hate group (as in the American Family Association and Family Research Council). If you check out their "hate map" be sure to notice how they classify the hate in the "Type" column. My personal favorite branding of hate by the SPLC? "General Hate."

In the same dictionary that I looked up "hypocrisy" I also looked up the word "hate." The SPLC might want to consider that hate is defined as "feel[ing] intense or passionate dislike." All I can say is that if anyone at the SPLC has even a modicum of integrity and intellectual honesty they will bring the tabulation of known hate groups to 940 nationwide and to 23 in Alabama by adding themselves to the hate groups.

What was it Jesus said about the Pharisees? "Woe to you, scribes and Pharisees, hypocrites! For you travel across sea and land to make a single proselyte, and when he becomes a proselyte, you make him twice as much a child of hell as yourselves" (Matthew 23:15).
Congratulations SPLC. You win first place for being America's top hypocrites. You who love to hate would make even Caiaphas proud. Your web site belongs right alongside the high priest's statement concerning Jesus: "it is better for you [chief priests and Pharisees] that one man should die for the people…" (John 11:50). Talk about hypocrisy! That is precisely what Jesus had been saying all along. On their "Teaching Tolerance" web page the SPLC says, "We want kids to get along with each other…" Wow! That statement and its source should be listed in the dictionary under "hypocrisy." And they think to accomplish that with their website that literally drips with disdain and hatred? Oh my…
Please Note: We moderate all reader comments, usually within 24 hours of posting (longer on weekends). Please limit your comment to 300 words or less and ensure it addresses the content. Comments that contain a link (URL), an inordinate number of words in ALL CAPS, rude remarks directed at the author or other readers, or profanity/vulgarity will not be approved.