Friday, February 27, 2015 @ 11:14 AM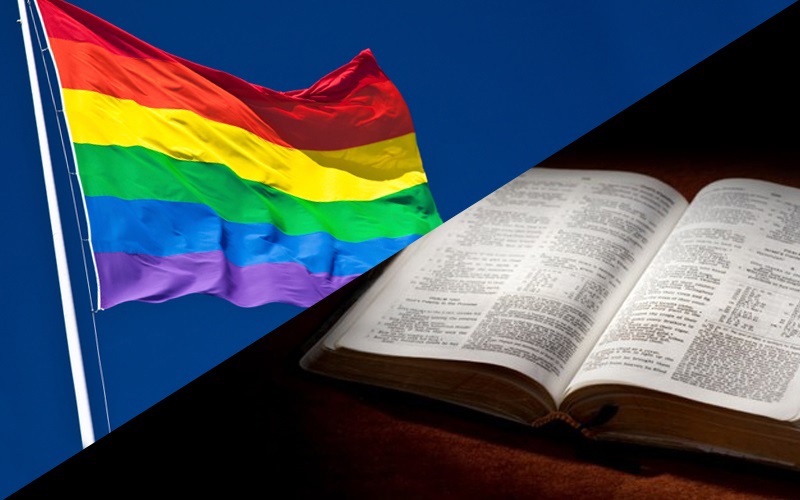 ATTENTION: Major social media outlets are finding ways to block the conservative/evangelical viewpoint. Click here for daily electronic delivery of The Stand's Daily Digest - the day's top blogs from AFA.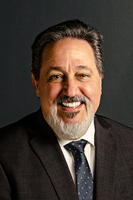 Ed Vitagliano
Executive Vice-President
MORE
Last month the pastor of a Nashville-area megachurch joined a handful of others in the evangelical community in complete support of homosexuality as something fully approved of by God. 

This departure from Scripture has been going on for a long time in mainstream denominations like the Episcopal Church, but it's a fairly recent development in the evangelical community.

Senior pastor Stan Mitchell told the congregation of GracePointe Church: "Some two-and-a-half years ago, we were thrust, I believe, by a divine wind into a prayerful, mindful, painful, invigorating, careful, and hopeful conversation regarding sexual orientation and gender identity."

Then he dropped the bombshell: GracePointe would now fully embrace the homosexual orientation of parishioners and would even perform same sex marriages.

At least initially, the consequences for such a departure from Scripture seem severe. According to the Christian Post, both attendance and giving have dropped by nearly half. 
Before commenting, and wanting to be fair to Pastor Mitchell, I watched his entire sermon, which focused on the post-resurrection appearance of Christ to the two disciples on the road to Emmaus (Luke 24:13-35). I wanted to make certain that the blowback he had received was valid.

It was.

Now let me say this: Mitchell is a wonderful communicator. He seems like a very humble and compassionate man. And the sermon was really quite powerful. In fact I would go so far as to say it was moving. That is, until he made application of the sermon to the subject of homosexuality.

The core message of Mitchell's sermon was this: These two disciples didn't recognize Jesus even though He was walking right beside them. Then their eyes finally saw and understood. Sometimes we can't see the truth until God reveals it. This is the way we should approach homosexuality. We used to think it was sin, but now God has opened our eyes to see something new.
This is not a new approach. Episcopal and Methodist leaders have been doing this for more than a decade. This is relatively new in evangelical circles, however.

I'm not going to engage "gay theology" in this post, because I've done that extensively elsewhere over my 19 years as a journalist for the AFA Journal. But I do want to highlight the logical fallacy put forth by many of these Christian leaders.

Like Mitchell, these leaders claim that the Holy Spirit is showing us a new way of looking at things. And as we pray and dialogue together, the Spirit reveals to us this new truth, opening our eyes like the eyes of the disciples on the road to Emmaus.

"We believe that God's presence and image is invested in humans so deeply that the word of the Lord can and does come through people like you and me," Mitchell said in his sermon. (Emphasis in original.)

Let's stop right there. That sounds quite spiritual, doesn't it? Of course, it is true that God uses human vessels to communicate "the word of the Lord" to others.

But that doesn't mean that everything a human vessel says about God is the word of the Lord. So how do we measure it? We examine and test it according to the Scripture. If we don't do that, we become lost very quickly.

This becomes more and more apparent as Mitchell continues to justify his support of homosexuality. As he proceeds in building his case that God speaks anew through human agency, Mitchell discusses Paul's exhortation in 1 Corinthians 14 that all should desire to prophesy. But what does "prophesy" mean? Mitchell says, "It simply means to be a vessel of God's disclosure." All should be allowed to prophesy, no one is a perfect prophet, and all should judge the prophecy together.

"But this is a picture of community together hearing the word of the Lord through one another," he adds. "In light of this we believe the church should be conversational. … Conversation should be the lens through which we view ideas and community."

This is wrong. Conversation is fine as long as it is a conversation that attempts to determine what the Scripture teaches. Otherwise a conversation unbound by the Bible becomes every man doing what is right in his own eyes.

Contradictions abound in such mushiness, and sure enough, Mitchell gets stuck in the bog. If he says church life should be conversational, then why should we believe him? Where does that truth come from? Moreover, what if we have a conversation and decide that we should not be conversational? Then who's right?

This is the problem for these folks. They don't start anywhere with an objective truth upon which they can build. Mitchell bases his entire sermon on Luke 24, but who has the right to say we have to believe what Luke 24 teaches? Why can't we ignore what the text says and simply "dialogue" our way to whatever truth appeals to us? That's obviously what Mitchell has done when it comes to Romans 1. It's as if he has said, "I know that Romans 1 teaches that homosexuality is unnatural and practicing it is a sin. But we have had a conversation about it and have arrived at a different conclusion."

Finally, when Mitchell closes his sermon by announcing the doctrinal shift on sexual orientation, he says he understands that this change might cause some in his congregation to leave.

Mitchell then has the unmitigated gall to compare such a departure to Paul and Barnabas parting ways over whether or not to let Mark accompany them on their next missionary journey (Acts 15:36-41).

So that disagreement between apostles is comparable to announcing that a church has embraced both homosexuality and same sex marriage as fine and dandy in the eyes of God?

In any case, it doesn't matter what Stan Mitchell or Ed Vitagliano says. Jesus said that "the Scripture cannot be broken" (John 10:35), and He meant it. Dialogue and converse all you want. Keep praying and asking God if it's OK if we approve of what He disapproves.

In the end, we are imperfect and impermanent dwellers on God's earth. As 1 Peter 1:24 says, "All flesh is like grass, and all its glory like the flower of grass. The grass withers, and the flower falls off."

So in what should such broken and temporary creatures anchor their lives? The very next verse tells us: "but the word of the Lord endures forever."
It's time for Christians to remember that.
Please Note: We moderate all reader comments, usually within 24 hours of posting (longer on weekends). Please limit your comment to 300 words or less and ensure it addresses the content. Comments that contain a link (URL), an inordinate number of words in ALL CAPS, rude remarks directed at the author or other readers, or profanity/vulgarity will not be approved.