Thursday, March 12, 2015 @ 8:36 AM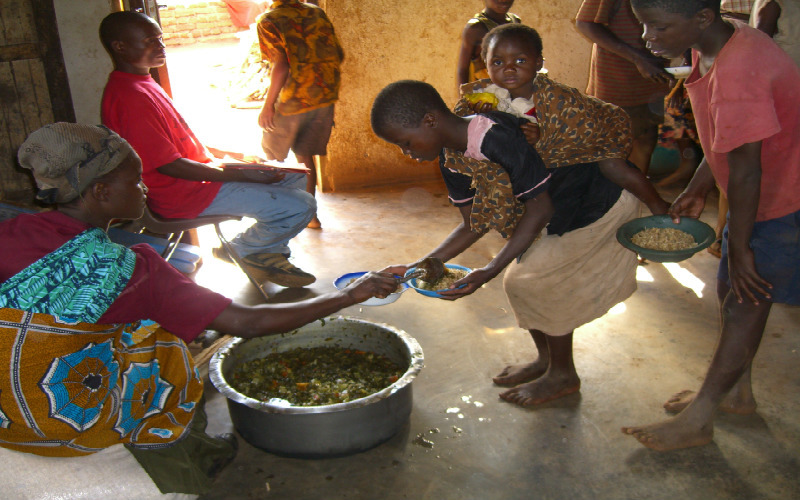 ATTENTION: Major social media outlets are finding ways to block the conservative/evangelical viewpoint. Click here for daily electronic delivery of The Stand's Daily Digest - the day's top blogs from AFA.
Jim Shempert
One Million Dads
MORE
I write a lot about my daughter.  If you were able to see my personal Facebook page, you know I talk about two things:  Jesus and my daughter.  I love my wife too, even though I don't talk about her as much.  My daughter loves birds.  Has since she was born.  Probably has something to do with the décor in her bedroom. 
Right after Christmas, I bought a bird feeder that sits in front of one of the bigger windows at our house.  My little girl loves to go see her "buurds."  Unfortunately, she also likes to bang on the window and gets mad when they fly away. 
Enter the crazy weather that the South has had the last couple of weeks.  I tell you, the global warming was killing us down here the month of February and early March.  Eight inches of snow one week, and then 2 inches of ice the next.  People in the Deep South lose their minds with ice!  We aren't used to it.  We see it maybe once a decade.  Basically, we shut down as a society when it ices over.  Milk and bread can't be found for miles.    Obviously, we plan on surviving on milk sandwiches.  (Wait for it…)
The day of the storm, my office closed for the impending Icenado that we were about to experience.  Again, we Southerners don't deal with ice.  The next morning, when the storm was upon us, I went to the window and watched as it came beating down.  Sleet was pretty thick, and all traffic had ceased.  If you weren't at home by then, you were probably staying wherever you were.  In this driving storm, I saw that the base of my daughter's bird feeder was covered over in sleet.  The winter storm brought with it single digit temperatures in some places, so the sleet had covered over where the bird feed came out and formed an inch thick layer of ice.    
I love children and small animals.  Admittedly, I am a pretty shrewd person with anyone who does not meet those two criteria.  So, I saw many of these poor birds, trying to feed themselves in a driving ice storm.  So, I went to my garage and walked outside with a wood chisel and a paint scraper.  I did my best to hack away the ice while the birds sat in the trees looking at me, curiously I'm sure.  I hacked away enough ice to allow feed to come through.  So I went back inside.  It didn't take long though, and the bird feeder was covered over again.  I waited for the storm to slack up, because it was pointless to try again.  When the storm finally slacked up, at least 10 or 15 birds were trying to peck through the ice.  By now, the ground had frozen into a solid sheet, so there was nothing for the birds to eat anywhere else.  These birds were getting a little frantic, as they all lined up for a shot to get food.  When one would fly away, another would land in its place.  None were successful. 
I felt compassion for these birds.  So, I went back to my garage, filled the biggest cup I could find with bird seed, and threw it on the ground.  It bounced across the sheet of ice, forming a huge semi-circle in front of their bird feeder.  The place where, when they had nowhere else to go, they could find food.  My daughter would be pleased, I took care of her pets.  I felt a little puffed up about myself and walked back inside. 
I believe that God, through the Holy Spirit, still speaks to us all.  That "still, small voice" that you hear so much about.  It's usually when we are quiet enough to listen, that He will speak to us.  We can choose not to listen, like we can choose most things in this life.   "Be still, and know that I am God; I will be exalted among the nations, I will be exalted in the earth" (Psalm 46:10).  We often find God in those moments of our life that we choose to be silent, when we realize the enormity of the smallness that our human condition includes. 
I walked back into my house feeling all warm and fuzzy about myself, and that little voice whispered, "why don't you have the same concern for My people as you do those little birds?"  Boom!  Warm feelings gone.  Self-importance ripped away.  I will stand out in an ice storm to try and feed birds, but what am I willing to do for the Gospel? 
In our daily lives, we come into contact with tens, hundreds, maybe even thousands of people (Lord help you!) of people who are lost.  Lost the same way that you and I were.  ("And that is what some of you were. But you were washed, you were sanctified, you were justified in the name of the Lord Jesus Christ and by the Spirit of our God." 1st Corinthians 6:11) The only way we are alive spiritually, and some of us physically, is because Jesus stepped in for us.  Jesus didn't say, "Hey Jim, it's cold out here, you will have to starve." He knew the death that awaited Him.  His sweat was like drops of blood because of it.  Christ had never experienced separation from the Godhead until the Cross.  He had lived his whole life in relationship with the Father.  The thought of being separated from Him, caused a pain "unto death." 
Christ died that death so that you could live for Him!  He died that death and rose again so that you could be His ambassador to the world.  What good is it to accept the free grace of Jesus Christ, and then not tell others about it?  What good is it to see someone starving, have the food they need, and not give it to them?  The best evangelical message I have ever heard is one sentence long.  "Christianity is one beggar telling another beggar where to find bread."  D. T. Niles. 
You and I are/were beggars.  There is no worse or better beggar.  We are just simply beggars.  Some of us were alcoholics.  Some of us were porn addicts.  Some of us cheated on our wives.  Some of us stole.  Some of us lied.  Some of us killed, be it physically/spiritually/emotionally.  Some of us turned our backs on God.  Some of us judged other sinners when we were nothing more than simple sinning sinners ourselves.   We were born outside of a relationship with God due to our sin.  We fail God on a daily, some of us minute by minute basis.  We are wretches without Christ.  But God calls you Holy, because if you have accepted the free grace of Jesus Christ and made Him the Lord of your life, He sees His Son and not us.  "My dear children, I write this to you so that you will not sin. But if anybody does sin, we have an advocate with the Father--Jesus Christ, the Righteous One" (1 John 2:1).
So what do we do?  What great call or strategy meeting are we going to have?.  To close, I paint a picture of a simple fisherman and a carpenter talking on the banks of Sea of Galilee:
When they had finished eating, Jesus said to Simon Peter, "Simon son of John, do you love me more than these?"
"Yes, Lord," he said, "you know that I love you."
Jesus said, "Feed my lambs."
Again Jesus said, "Simon son of John, do you love me?"
He answered, "Yes, Lord, you know that I love you."
Jesus said, "Take care of my sheep."
The third time he said to him, "Simon son of John, do you love me?"
Peter was hurt because Jesus asked him the third time, "Do you love me?" He said, "Lord, you know all things; you know that I love you."
Jesus said, "Feed my sheep. Very truly I tell you, when you were younger you dressed yourself and went where you wanted; but when you are old you will stretch out your hands, and someone else will dress you and lead you where you do not want to go."  Jesus said this to indicate the kind of death by which Peter would glorify God. Then he said to him, "Follow me!"  (John 21:15-19)
P. S., Those words, Jesus said to a man who had publicly denied Him three times.  The one on whom He chose to build the early church.  A man that would be murdered for the name of Christ.
 His command to Peter, is the same to him, as it is to us.  Feed the hungry, clothe the naked, visit the sick.  Bring light to the darkness.
Please Note: We moderate all reader comments, usually within 24 hours of posting (longer on weekends). Please limit your comment to 300 words or less and ensure it addresses the content. Comments that contain a link (URL), an inordinate number of words in ALL CAPS, rude remarks directed at the author or other readers, or profanity/vulgarity will not be approved.