Tuesday, March 31, 2015 @ 1:59 PM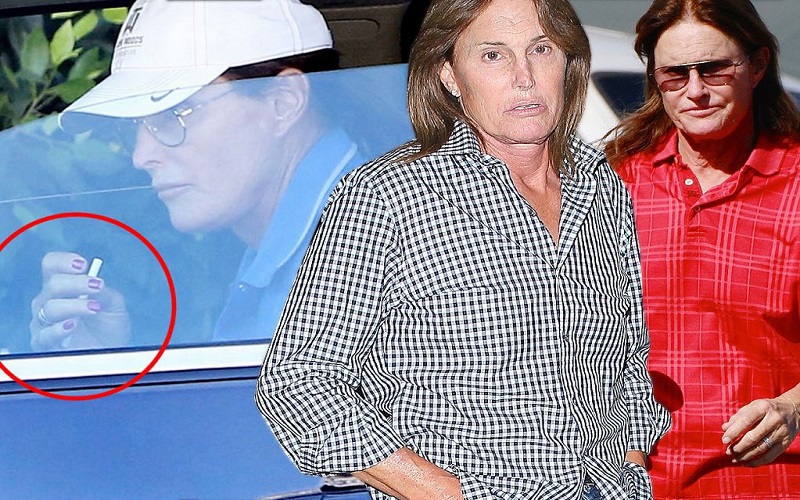 ATTENTION: Major social media outlets are finding ways to block the conservative/evangelical viewpoint. Click here for daily electronic delivery of The Stand's Daily Digest - the day's top blogs from AFA.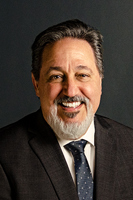 Ed Vitagliano
Executive Vice-President
MORE
I remember Bruce Jenner primarily as an athlete. I graduated from high school in 1976, and Jenner was an American hero for winning the gold medal in the decathlon at the Olympics that summer. Like so many of my countrymen, I watched the Olympics on television. As a 17-year-old, I was mesmerized. 
Jenner subsequently fell off my own personal radar for the next 30 years or so. The next time I heard of him was with the fairly unexplainable success of Keeping Up with the Kardashians (E!) beginning in 2007. (Jenner is the stepfather of the Kardashian children who are all adults on the show.) 
Now he is in the public eye for another reason: News outlets are reporting that Bruce Jenner is "transitioning" to becoming a female. I really don't think this is possible, of course, but my question is always, Why? What is eating at the hearts of these poor souls that drives them to such unhappy depths?
Don't get me wrong: There are plenty of people who are perfectly happy with their sex who are also miserable in other areas. Something always seems to be "driving" us, no matter who we are. What is that something? It might sound strange to hear the answer: We are drawn to love. More accurately, we are drawn to the object of affection we most deeply love. 
In 1 Timothy 6:7-10, the apostle Paul warns us about the dangers of loving one particular object: money. "For we have brought nothing into the world, so we cannot take anything out of it either," Paul says. "If we have food and covering, with these we shall be content. But those who want to get rich fall into temptation and a snare and many foolish and harmful desires which plunge men into ruin and destruction. For the love of money is a root of all sorts of evil, and some by longing for it have wandered away from the faith and pierced themselves with many griefs" (NASB). 
Elsewhere, Paul states emphatically that greed (like that addressed in 1 Timothy 6) is nothing less than idolatry (Colossians 3:5). An idol is the supreme love of one's life and/or something that a person pursues and serves to the exclusion of God.* 
Obviously, then, money is not the only idol we might have. But all idols will most assuredly lead us "into ruin and destruction," just like money will. Why? Because God is our Creator and Savior and the only One capable of giving us peace. On the other hand, an idol is not God. An idol promises us what our souls are craving, but an idol can never deliver. Like the sirens of Greek mythology, they beckon to us, but when we dive into the waters to grasp them, we are smashed upon the rocks. 
The pursuit of idols causes us to pierce ourselves with many pains and sorrows. What causes the pain? We do. Paul says those who pursue wealth (as an idol) have "pierced themselves with many griefs." (Emphasis added.) Money doesn't pierce them; the love of money does. The blood from the wound is mine but so are the dagger and the hand that thrust it. 
I am heartbroken for Bruce Jenner's pain. It must be terrible. But the bad news is that whatever it is he's pursuing, he either won't ever be able to grasp it, or if he does, he will be crushingly disappointed. 
I'm not a Christian psychologist or professional counselor, although as an ordained minister for more than 30 years, I have counseled a lot of folks. I don't pretend to understand the confusion of the Bruce Jenners of this world, people who feel cut off from their own gender. 
I do know this: Even sexual wholeness is not enough to give a man true peace. When someone like Jenner has taken the last drug and had a surgeon amputate the last vestige of his biological manhood and left his psychiatrist's office for the last time, the pain won't end. He will have lovingly embraced his idol in his arms and simply found it inadequate. It is silent and impotent. And it cannot love him back. Then he will set his eyes on a new love – a new object of his affection – and he will pursue it, piercing himself with many new sorrows along the way. 
As a Christian I should feel compassion for Jenner, but I should never feel disdain. The ugly truth is I have idols of my own. They sit there under the trees atop a high place, grinning and whispering their promises, their beauty shining in the moonlight. In misery I pursue them, pierced with many pains, made anxious and fearful when the circumstances of life threaten to keep me from grasping them in heartfelt embrace. 
God in his mercy shows me that their elevated place is the result of usurpation; their smiles are filled with malice, and their whispered promises are lies. He uncovers the façade and shows me the putrid flesh beneath the harlot's garments. 
Of course, some of my idols have been smashed and burned along the path of my life as a disciple of Jesus. I have been obedient at times, like Israel obeyed the commandments of God to destroy the false gods they encountered in the Promised Land. 
Yet there are still more idols in the land I am called to possess. I will spend the remainder of my earthly life recognizing and overthrowing them. Even then I will be forced into vigilance, for idols dispatched will sometimes try to slither back in like an invasive vine and put down roots once again. 
The paradox is that, even in this perpetual warfare, I have peace. How can that be possible? 
It's because when I came to know Christ, a new love invaded my heart. It is that love that has declared war on all my false lovers. There is one supreme affection that desires my whole heart and shows me the truth about every idol. 
As I embrace Christ, I find healed the wounds of past dagger thrusts. As I grow in Christ, I find the hands that once wounded my own flesh reaching out to the Bruce Jenners of the world. 
Bruce, take my hand. Let me lead you to the One who can make you truly whole. 
*There is perhaps no better book on this subject than Tim Keller's Counterfeit Gods: The Empty Promises of Money, Sex, and Power, and the Only Hope that Matters.
Please Note: We moderate all reader comments, usually within 24 hours of posting (longer on weekends). Please limit your comment to 300 words or less and ensure it addresses the content. Comments that contain a link (URL), an inordinate number of words in ALL CAPS, rude remarks directed at the author or other readers, or profanity/vulgarity will not be approved.