Monday, March 9, 2015 @ 7:22 AM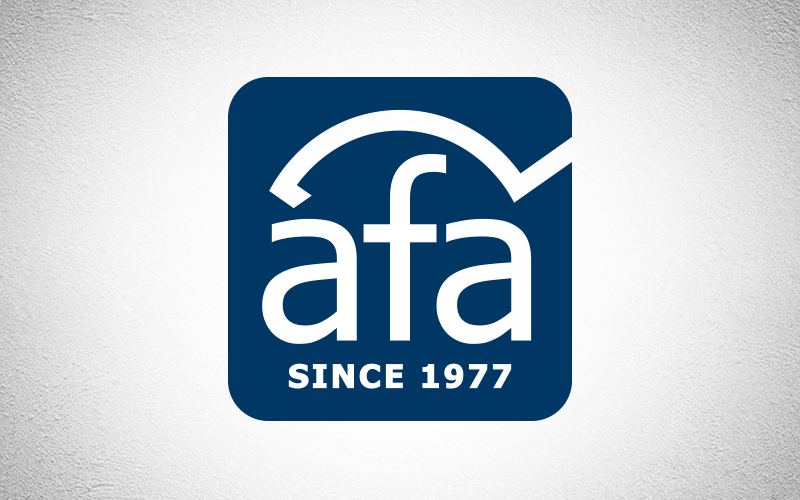 ATTENTION: Major social media outlets are finding ways to block the conservative/evangelical viewpoint. Click here for daily electronic delivery of The Stand's Daily Digest - the day's top blogs from AFA.
Jim Shempert
Chief Information Officer
MORE
In part one of this series, I talked about time.  Time, time, time.  Time is a valuable resource.  When we are young, we tend to judge much of our life by how much time it will take to get to a certain point.  For example, "When I'm 16, I can get my l license."  After we are adults, there is hardly anytime.  Spouse, kids, bills, church, life in general pulls every moment of our valuable time from us.  We do good to get in the bed by 11 before being up at 5 am.  We race and race through this life trying to attain some goal that is far in the future.  Meanwhile, later in our lives, we have ample amounts of time, but what we are missing is the people who were once in it.
We have some good friends at my church.  Two of the finest Christian people you could meet.  They would truly give you the shirt off their backs if you asked them for it.  We cherish their friendship, whether we ever tell them or not.  Sometimes, we have had to ask the mom to keep or pick up our daughter when we did not have childcare.  They have two boys who are around 10.  Busy, is far too small a word to accurately describe their life.  Still, they make time for all their boys' activities.  One day, we were in a pinch because I had a committee meeting at church, and my wife had taken a group from our church to a play about 2 hours away.  Of course, like she had done many times, she said, "Sure, I can pick her up, no problem."  It is a blessing to have people like that in your life. 
Well, the committee forgot that there was a meeting that day, so I didn't have to stay long.  I called her and said that I was on the way.  The dad was at one ball game, the mother was at the other.  Now, not only are we friends with them, but I am pretty partial to both their boys.  They treat my daughter like she was their little sister.  Not many Sundays pass when both of them come up to me asking where she is, or how she is.  I've taken quite a shine to them both. 
I pulled up to the church where the younger one, I'll call him B for name's sake, was playing that night.  I had a long list of things in my head for that evening.  Email my committee and reschedule the meeting, get my daughter home and get her fed, give her a bath, get her in bed.  Then there is always laundry, dishes, and other things before I heated up whatever I was going to eat.  Then, I had to finish some work stuff at home and plan for the next day.  After our friend got there, I made the swap over of car seats, bags, and cups.  As I was about to say goodbye and head toward my list of things that would occupy my time, B looked up at me with big green eyes and said, "Mr. Jim, will you stay and watch me play."
This little guy is my buddy.  As busy as my day/night was, there's no way that I could tell him that my obligations and lists mattered more to me than he did.  Jesus thought a great deal about children in his day too.  One of His most powerful and misunderstood lessons deals with the innocence of a child, and how that reflects the Kingdom of God:
"At that time the disciples came to Jesus and asked, "Who, then, is the greatest in the kingdom of heaven?"  He called a little child to him and placed the child among them. And he said: "Truly I tell you, unless you change and become like little children, you will never enter the kingdom of heaven."  (Matthew 18:1-3)
Do what now?  Unless we change to be like little children?  How are we supposed to do that?  It's not like we can physically be born again right?  Obviously, Jesus was speaking to the heart of a child.  Children love without prompting.  They love without restriction.  They even love, when they are abused or taken advantage of.  They do not allow the things that adults do to cloud their vision of the world.  If you tell a child, "Jesus loves you this I know, for the Bible tells me so," there is no cynical reaction.  There is no great debate about if Jesus, in fact, does love them, or if in fact Jesus even exists at all.  There are no roundtable discussions, no nuances, and no "interpretations."  There is immediate acceptance.  It is this world that destroys innocence. 
So with all my obligations, what did I do when that shining face asked me if I was going to watch him play?  I sat down and cheered him on for the whole first half.  His mom, me, and my wild toddler who was determined to get out on the court and grab a basketball.  She's not one to be still for very long, so I made it through the first two quarters before I had to leave.  B's team was winning big, so I was sure that victory was well within grasp anyway. 
On my way home, I got a text from his mom, that read, "Thanks for staying, that made his day."  You see, it is in giving of ourselves, that we are most like Christ.  "For even the Son of Man did not come to be served, but to serve, and to give His life a ransom for many"  (Mark 10:45).  If your desire is to be more like Jesus, then the attitude of a servant is what you need to adopt.  Even if it crowds your time, and schedule. 
So men, adhere to what Corinthians says, "Let no one seek his own good, but that of his neighbor."   Spend time with that child at church that you know comes from a single parent (i.e., no dad) home.  Reach out to that neighborhood kid who won't come out to play with the others, because he doesn't know anyone.  Break the mold that society puts on a child of divorce and reflect the light of Christ to Him.  Show them that there is a better way.  Give your time, your precious, busy, valuable, fleeting time to teaching children around you the love of Christ.
If we are not willing to sacrifice our time for our children, then we are telling them they are not worth it.  That, is an unforgivable sin, in my book.  
Please Note: We moderate all reader comments, usually within 24 hours of posting (longer on weekends). Please limit your comment to 300 words or less and ensure it addresses the content. Comments that contain a link (URL), an inordinate number of words in ALL CAPS, rude remarks directed at the author or other readers, or profanity/vulgarity will not be approved.