Thursday, April 9, 2015 @ 1:55 PM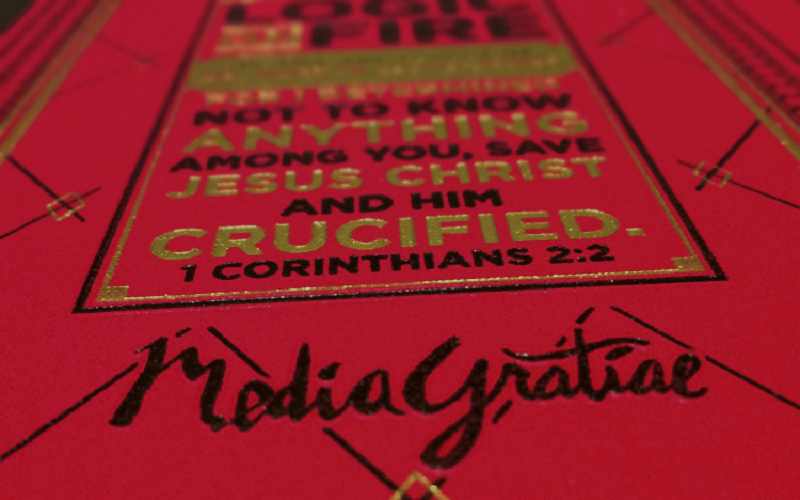 ATTENTION: Major social media outlets are finding ways to block the conservative/evangelical viewpoint. Click here for daily electronic delivery of The Stand's Daily Digest - the day's top blogs from AFA.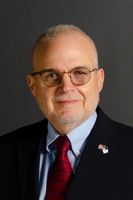 Buddy Smith
Senior Vice President
MORE
American Family Studios was launched in 2011 to produce films, documentaries, church resources, and educational content to complement the continuing work of AFA. Through the artistic use of audio and visual media, AFS reaches new audiences with the timeless truths of Scripture and brings inspiration and encouragement to Christians. You also may know that there are other divisions under the banner of American Family Studios; each having their own defining character and distinguishing features with which we seek to serve the ministry's mission. One of these is called Media Gratiae.
AFS Director, Jeff Chamblee (JC) recently sat down with the director of Media Gratiae, Matthew Robinson (MR), to talk about the history of the imprint and what's going on with an exciting new project "Logic on Fire: the Life and Legacy of Dr. Martyn Lloyd-Jones", and what's on the horizon.  
BEGIN INTERVIEW:  
JC: Matthew, first of all, what is Media Gratiae? What does it mean, and how do you say it? 
MR: Media Gratiae [pronounced ME-dee-ah GRAH-tee-ay] is a simple Latin phrase for "the Means of Grace." Media Gratiae is a division of American Family Studios committed to producing multimedia projects that are, as our name indicates, focused on the means of grace. We believe that Christ has fully accomplished the redemption that the Father planned, and now the Spirit is applying that grace in time to the lives of God's people all around the world. We believe that God has appointed certain "means" to serve as the channels through which the Spirit applies that grace, and that the preached, read, and studied Word of God is chief among them. In addition to Bible studies and teaching resources, we've produced music projects, Christian biography, etc.  
JC: People may wonder about the relationship between AFS and Media Gratiae. Can you speak to that?  
MR: Sure. Media Gratiae is a division of American Family Studios. I've been tasked with directing this division under your leadership and guidance as director of AFS. Like every other person at the American Family Association, my job is to serve the mission of the ministry: "The mission of the American Family Association is to inform, equip, and activate individuals to strengthen the moral foundations of American culture, and give aid to the church here and abroad in its task of fulfilling the Great Commission." Media Gratiae projects may seem to focus primarily on the second half of the statement, but we are actually doing the very work necessary to fulfil the first part. Without clearly presenting the gospel as man's only hope for reconciliation with God and then with his fellow man, any attempt to strengthen the moral foundations of American culture, etc. will be futile.  
As far as day-to-day operations go as director of Media Gratiae, I work shoulder to shoulder with the same excellent American Family Studios crew that run camera, lights, audio, etc. on AFS projects like Summer Snow and I Am Potential, (Austin Brooks, Jeremy White, Michael Perkins, Jon Yerby, etc.). AFS is a really talented crew, and without them Media Gratiae would just be little more than a lot of good ideas. I am deeply thankful for these guys. 
JC: For those who may not be familiar with the history of Media Gratiae, tell us a little about what you've been doing with the division over the last few years. 
MR: The first project we undertook as Media Gratiae was a 12-week multimedia Bible study released in 2013 called Behold Your God: Rethinking God Biblically . 
The study focuses on God's self-revelation in the Bible, helping the believer to apply the descriptions of God to the most practical areas of the Christian life. There's a church history element to the study, In that we travel to England, Scotland, Wales, several places in New England and other places associated with people whose lives illustrate the kinds of things we will be studying. These people include well known figures like Charles Spurgeon, A.W. Tozer, George Muller and others, as well as lesser known preachers and missionaries who have lived their lives on the highest possible, most biblically-informed views of God.  
JC: For the last year or so you have been very involved in making a film that is about to be released. Tell us about that.  
MR: I've been directing and producing a feature-length documentary called "Logic on Fire: the Life and Legacy of Dr. Martyn Lloyd-Jones." We will be having the World Premiere event on the first night of the Gospel Coalition Conference before about 7,000 people in Orlando on April 13, then releasing the film to the world on the 14th. Martyn Lloyd-Jones (1899—1981) was affectionately known to many as simply "the Doctor." More than 30 years after his death, he remains one of the most influential and widely-known preachers among conservative evangelicals in the world. For the last year I've been interviewing his family and friends as well as contemporary leaders who have been massively impacted by the Doctor's ministry.  
In 1981, Christianity Today said that "if Lloyd-Jones' life were a novel it would be panned by critics as too unrealistic." But "because his life is a historical reality we are left to wonder at the providential energy that could have effected such an astonishing career." Not only did Lloyd-Jones have "a life worth looking into," but I believe that his choices in both life and ministry have much to say that is very urgent to speak into all that the church is facing today. The film tells the story of Dr. Lloyd-Jones' life, and all along application is being made to our own lives. I am beyond excited to get the message of this film out, and am so thankful for the opportunity to do so.  
JC: With the ongoing success of Behold Your God and the kind of overwhelmingly positive reception that Logic on Fire is getting already from all corners of Christendom, what's next for you, and what's next for Media Gratiae?  
MR: That's an important question, and I can't tell you how thankful I am that it's being asked at all. Opportunities for Media Gratiae are opening all around, and I am prayerfully evaluating them all. I've been issued invitations from seminaries all around the country to screen the film on their campuses. This seems like the answer to our prayers, as well as AFA Vice President Buddy Smith's initial charge to me upon seeing the film for the first time. He said, "Matt, we have to get this message into every seminary in America," and I am perfectly happy to go and do just that for the next year if the Lord wills. There are other projects in preplanning stages, and no shortage of great ideas. Please pray with me that the Lord will make His way plain before us as we seek to please Him in all that we do. 
JC: Anything else you'd like to add?  
MR: While we're on the subject of "what's next," I'd like to end on a personal note. The last 4 years have been something of a whirlwind with extensive traveling around the US and UK, interviewing so many Christians that I hold in the highest possible esteem, often having the opportunity to sit under powerful preaching at conferences in Cardiff, Minneapolis, Orlando, Leicester, Atlanta, etc., and being in an almost constant state of amazement at the way the Lord has been pleased to bless the efforts of our little media ministry. Now that Logic on Fire is only days from release, it would be easy for me to get completely fixated on "what's next." But I have learned something from Lloyd-Jones (via Iain Murray) that I pray I never forget, and I am seeking to live on it.  
Rev. Murray tells us in the film that, toward the end of the Doctor's life a visitor approached Lloyd-Jones in an attempt to commiserate with him on the fact that his physical condition prevented him from being able to continue preaching. She said, "You must be very disappointed that you can no longer preach, Dr. Lloyd-Jones." To her great surprise  the Doctor replied, "Not at all! I never lived for preaching!" 
As Rev. Murray says in the film, that is such a key statement. There's something much bigger than even preaching, and there is something far, far greater than producing and directing multimedia projects. That something of course is being a Christian. Think of when the seventy-two returned from the preaching mission they'd been sent on in Luke 10, and how they were rejoicing at the success they'd had. The Lord was quick to show them that there is a much greater joy than the joy of successful ministry. He said, "do not rejoice that the spirits are subject to you, but rejoice that your names are written in heaven!" Then at that very time, Christ "rejoiced greatly in the Holy Spirit" and began thanking His Father for all that He is and all that it has pleased Him to do, which is the greatest of all joys.  
While I am prayerfully evaluating all the wonderful opportunities that seem to be on the horizon for Media Gratiae, I am personally in a place where I am looking intently upon "What's now" rather than "What's next." The reality of a sinner like me having been reconciled to God by faith in the Lord Jesus Christ is more than enough to live every moment rejoicing in God, whatever mission He chooses for me.  Soli Deo Gloria.   
(Editor's Note: In late 2015, Media Gratiae became an independent ministry and can be found at MediaGratiae.org).
Please Note: We moderate all reader comments, usually within 24 hours of posting (longer on weekends). Please limit your comment to 300 words or less and ensure it addresses the content. Comments that contain a link (URL), an inordinate number of words in ALL CAPS, rude remarks directed at the author or other readers, or profanity/vulgarity will not be approved.