Wednesday, May 13, 2015 @ 7:40 AM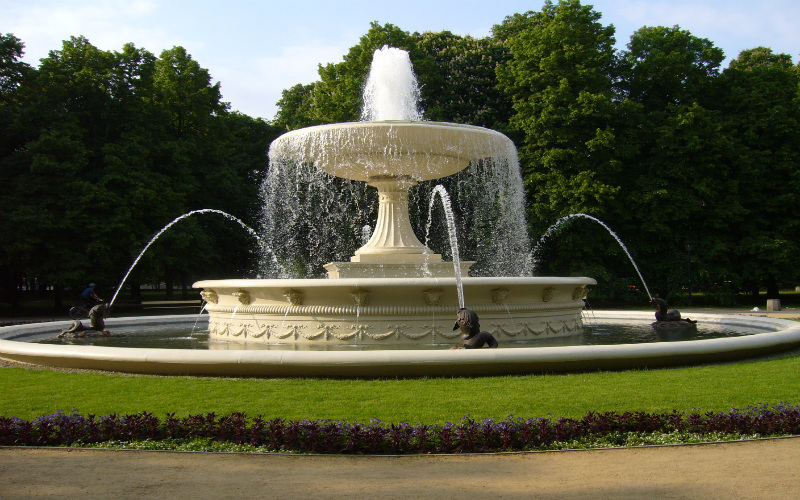 ATTENTION: Major social media outlets are finding ways to block the conservative/evangelical viewpoint. Click here for daily electronic delivery of The Stand's Daily Digest - the day's top blogs from AFA.
Jim Shempert
One Million Dads
MORE
When I blog, I blog from real life.  That may not be the best writing style, but I feel like transparency is what reaches people.  If my command is to 'go and make disciples of all nations, baptizing them in the name of the Father and of the Son and of the Holy Spirit' what better way to reach them than to be real with them.  Don't preach lofty ideals and deep theological terms.  Preach a message that the people can understand, so that God can use your message to bring those people to Him. 
There is a great debate in our country now about sin.  What is sin, what is not sin?  What Jesus would say, what He would not say?  From a governmental stance, we are a country of freedoms.  We all have the right to believe whatever we want in whatever arena we want.  That message is to all Americans.  However, my belief is, Christian Americans are supposed to live by a different doctrine.  If we are to call ourselves Christians, we must live like Christ.  This is not another debate blog about this sin, or that sin.  This is a blog to remind you that you are a sinner.  From the preacher in the pulpit to the meth addict on the street corner, WE ARE ALL SINNERS!  Whether you are a non-believer, a new Christian or a stalwart of the Church, one thing connects us all:  without the saving grace of Jesus Christ, we are dead in our sins. 
The Church has somewhat forgotten that in her approach.  We have far too often forgotten the grace that pursues, from the moment of conception to the point of justification and on into our sanctification as members of the body of Christ.  Grace is at constant work in our lives.    I make no atonement for sin.  I'm certainly not a new Rob Bell.  I'm not a Universalist.  I am Bible literalist.  Two verses always stick out to me when I talk about judgment.  One for the church from the mouth of Jesus:  "Many will say to me on that day, 'Lord, Lord, did we not prophesy in your name and in your name drive out demons and in your name perform many miracles?'  Then I will tell them plainly, 'I never knew you. Away from me, you evildoers!' (Matthew 7:22-23)"     The other for the world:  "And whosoever was not found written in the Book of Life was cast into the lake of fire. (Revelation 20:15)" Pretty tough condemnations for both. 
God is just.  Man too often tries to make God fit into our worldview when He is far too holy for our minds to comprehend.  Some even have the audacity to question God's motives when we are but the dust of the ground.  James 4:8-12 reads:  "Come near to God and he will come near to you. Wash your hands, you sinners, and purify your hearts, you double-minded. Grieve, mourn, and wail. Change your laughter to mourning and your joy to gloom. Humble yourselves before the Lord, and he will lift you up. Brothers and sisters, do not slander one another. Anyone who speaks against a brother or sister or judges them speaks against the law and judges it. When you judge the law, you are not keeping it, but sitting in judgment on it.  There is only one Lawgiver and Judge, the one who is able to save and destroy. But you—who are you to judge your neighbor?"
What a novel concept!  There is only one Lawgiver and Judge, who is able to save and destroy!  Personally I prefer the save part.  But I am not ignorant of the fact that there is also judgment.  Here is my statement of faith.  I am a horrible, terrible, reprehensible sinner.  There is nothing holy in me.  Everything about me is evil.  From the way that I drive, to the way that I interact with people that frustrate me, to the way that I get upset with my wife over silly things.  I AM A SINNER!  My sins are probably different than yours.  But they are none the less sins.  I have run the gamut of sin in my life.  I was raised in the church.  I was taught right and wrong.  I rebelled against that life.  I ran down a path of addiction and death.  I received the life changing grace of Jesus Christ.  I became one of those Jesus freak people.  I then became a Pharisee who looked down on anyone who was not as fervent as me.  I questioned their faith.  Then I got a wake-up call.  I was no better than them.  In the light of Christ, we are all the same.  We are all sinners.  He died for every single one of us.  Do some reject that?  Many.  The message, though, that the Church must present again and again and again is the one of Deuteronomy 30:15.  "See, I set before you today life and prosperity, death and destruction." 
It really is that simple.  I believe it is absolutely necessity for sanctification.  I do not believe that you can stay in your sin, ANY SIN, and be of Christ.  I do think, though, that our first job as Christians is to be standard bearers for our King.  Not to be the executioner.   We are to guide others to the fountain of grace that exists in the shed blood of Jesus Christ.  We are not to stand at the door and reject anyone because we are not worthy to do so.  To call back to Revelation 20, "Then I saw a great white throne and Him who was seated on it. The earth and the heavens fled from His presence, and there was no place for them. (Revelation 20:11)" Newsflash:  The Him is not you.
My job, until my death, is to tell others that Christ loves them.  That He died for them, even when they were sinners because He desired a personal relationship with them. My commission is one sealed in the blood of a Savior who loved me when no one should have.  I did nothing to deserve the grace and justification that He provided me.  And because of that free gift, I am obligated to tell others of this gift, and of the Savior that provides it until breath no longer inhabits my body. 
There is a fountain filled with blood drawn from Emmanuel's veins;
And sinners plunged beneath that flood lose all their guilty stains.
Lose all their guilty stains, lose all their guilty stains;
And sinners plunged beneath that flood lose all their guilty stains.
Please Note: We moderate all reader comments, usually within 24 hours of posting (longer on weekends). Please limit your comment to 300 words or less and ensure it addresses the content. Comments that contain a link (URL), an inordinate number of words in ALL CAPS, rude remarks directed at the author or other readers, or profanity/vulgarity will not be approved.