Wednesday, June 3, 2015 @ 1:20 PM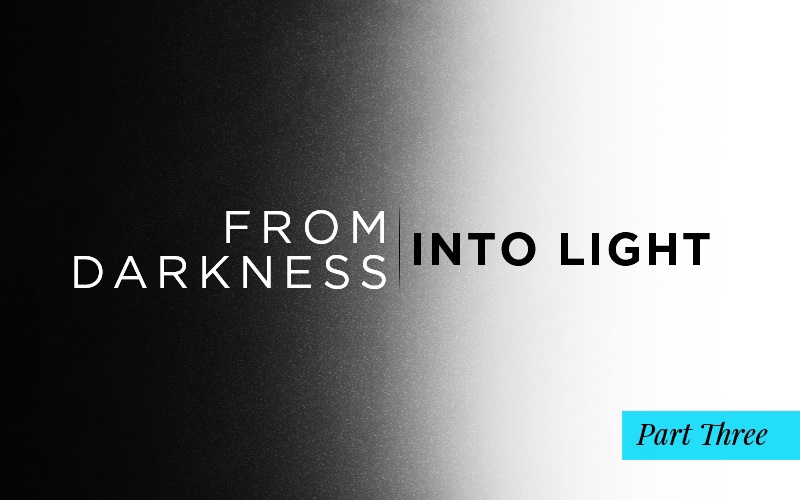 ATTENTION: Major social media outlets are finding ways to block the conservative/evangelical viewpoint. Click here for daily electronic delivery of The Stand's Daily Digest - the day's top blogs from AFA.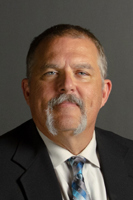 Dr. Ray Rooney, Jr.
Digital Media Editor
MORE
Darkest
For it is time for judgment to begin at the household of God… (1 Peter 4:17)
In the first blog of this series I described how we embrace darkness when we choose anything other than the revealed light of Jesus Christ.  When we ignore or forsake the calls to repentance because we love our ways and choices better than God's, we have chosen to be in the dark.  In the second blog I examined how the darkness of the world has crept into the Church thus making both the world and the community of faith even darker.  When we think the span of two millennia has given us wisdom concerning the human condition that the biblical writers (therefore by implication God) did not have, we have gone beyond Jesus.  Sadly, nothing could be further from the truth.
This blog will look into what is just over the horizon or beyond the next bend in the road for the Church: the utter darkness of God's judgment.
Let's go back to the Old Testament prophets for a moment.  The two seminal events that the Old Testament is focused on are the Exodus and the Babylonian captivity.  The Exodus is the story of coming out of bondage.  The Babylonian captivity is the story of going back into bondage.  The road to back into captivity begins in earnest with the last verse of the book of Judges which reads: "In those days there was no king in Israel. Everyone did what was right in his own eyes" (Judges 21:25).  Not long after, the story of David and the kings who followed him emerge and you basically have "Judges 2" with the same ending.  The road into captivity is paved with minimizing or reinterpreting the word and will of God.
Enter the prophets who pointed out and condemned the Hebrews' sins and then began preparing an unheeding and unrepentant people for the judgment of God.  This would be their darkest hour.  Look as Jeremiah tells God's people what is coming and why:
For twenty-three years…the word of the Lord has come to me, and I have spoken persistently to you, but you have not listened. You have neither listened nor inclined your ears to hear, although the Lord persistently sent to you all his servants the prophets, saying, 'Turn now, every one of you, from his evil way and evil deeds…behold, I will send…for Nebuchadnezzar the king of Babylon, my servant and I will bring them against this land and its inhabitants, and against all these surrounding nations. I will devote them to destruction, and make them a horror, a hissing, and an everlasting desolation…This whole land shall become a ruin and a waste, and these nations shall serve the king of Babylon seventy years (Jeremiah 25:3-11).
Did you notice how Jeremiah, speaking the prophetic word, called Nebuchadnezzar "my servant"?  How long has God been sending His Spirit through various voices conveying the message that the Church is to stand firm in matters of faith and holiness in our time? Yet for decades now seminaries have increasingly become bastions of liberal theology and pluralism, denominational leaders have continually come out and down on the side of progressivism (concerning everything from theology to sexuality) and local churches have refused to soil their hands with cultural issues (abortion, sexual immorality of all kinds, the growing hostility of government towards Christianity, etc.). 
Peter was merely echoing and affirming Jeremiah when he reminded Christians that God always dispenses judgment first among unrepentant believers (1 Peter 4:17).  Nothing seems more extreme, brutal, or unfair than God turning to the unregenerate of the world to be His instrument of discipline on His own people!  Just ask those whose society, culture, and way of life were devastated by a heathen king named Nebuchadnezzar! 
Listen to the cry of Hosea: "You who are of purer eyes than to see evil and cannot look at wrong, why do you idly look at traitors and are silent when the wicked swallows up the man more righteous than he?" (Hosea 1:13).  It is bad enough when the believer is ostracized and ridiculed in a sinful society.  But when God turns to the unrighteous to chastise and bring in line the children of God…it is unbearable.  It is the dark at its darkest.
Faithful Christians like Billy Graham, D. James Kennedy, Don Wildmon, Church Colson, and James Dobson are just a few of the powerful Christian voices who for decades called the nation and the Church to repentance.  Neither culture nor God's Church have listened.  Another generation of those speaking with the voice of the prophet have come forth and gotten the same response.  In truth it has gotten worse. 
And so the darkness we are about to experience is going to be as painful and profound as that which Hosea described. 
God's American church has lost the courage to stand before our detractors and proclaim as did Peter "there is salvation in no one else, for there is no other name under heaven given among men by which we must be saved" (Acts 4:12).  We've become embarrassed to quote Christ's words "I am the way, and the truth, and the life. No one comes to the Father except through me" (John 14:6).  Many in our churches have come to believe that while Jesus Christ is the way of salvation for us Allah is for others and Buddha is for still more.  I know church pastors and denominational leaders who do not teach, preach, or believe that Jesus was born of a virgin or literally raised from the dead.  They have found "a different gospel" (Galatians 1:6) and are "always learning and never able to arrive at a knowledge of the truth" (2 Timothy 3:7).  Peter spoke this word of terrifying warning: "For them the gloom of utter darkness has been reserved" (2 Peter 2:17).
I have no doubt that God has already chosen our "Nebuchadnezzar."  We have fallen in love with "the appearance of godliness" but we deny that there exists any power to change our hearts or transform our culture (2 Timothy 3:5).  We have refused to accept the words of our generation's prophets by either stopping our ears or labelling them "kooks" and "extremists."  Judgment is on the way and it is going to commence "at the household of God." 
Hiding in our churches is just about over.  We are soon to face Daniel's lion's den and his friends' fiery furnace.  A word of hope in what is soon to become the darkest hour we've faced?  Read those two accounts in the book of Daniel.  You'll understand.
(Be on the lookout for the next installment in this blog series!)
Please Note: We moderate all reader comments, usually within 24 hours of posting (longer on weekends). Please limit your comment to 300 words or less and ensure it addresses the content. Comments that contain a link (URL), an inordinate number of words in ALL CAPS, rude remarks directed at the author or other readers, or profanity/vulgarity will not be approved.