Tuesday, July 7, 2015 @ 1:38 PM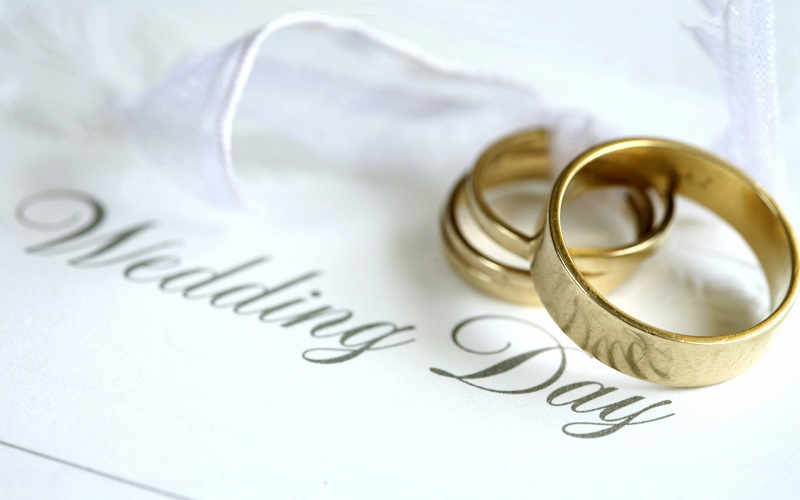 ATTENTION: Major social media outlets are finding ways to block the conservative/evangelical viewpoint. Click here for daily electronic delivery of The Stand's Daily Digest - the day's top blogs from AFA.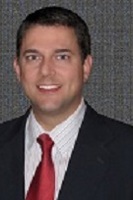 Dr. David Smith
David Smith, M.D. Guest Blogger who is also a practicing family doctor
MORE
With the recent Supreme Court decision legalizing "marriage" between homosexuals, Christians across the country have been pondering how to respond to this bold affront to traditional, biblical values. While the liberal, secular media desire to reinforce comparisons of this latest invented "constitutional right" to the civil rights movement, a better comparison can be made to the 1973 Roe v Wade decision that also invented a new "constitutional right" of abortion.  What the church can do now to affect change in the current marriage crisis situation is similar to what has been done to combat the results of the bad decision made in 1973. 
The civil rights movement finally succeeded and has been accepted by Christians as just and right because it was based on a true Constitutional right that began in the Declaration of Independence with Thomas Jefferson's statement that was even quoted by Dr. Martin Luther King in his "I Have A Dream" speech, "We hold these truths to be self-evident: that all men are created equal." Churches which were in line with what the Bible states, and not swayed by racist, Bible-twisting, rationalizations for not holding all people on an equal plane, were eventually able to overcome their misled brethren. The Supreme Court greatly erred in its attempts to dehumanize a portion of the human race and later corrected their errors.  Christians eventually made the right decision on civil rights based upon understanding the whole of God's revealed Word, the Bible, and rejecting those who took Scripture out of context.  The value of all persons in God's eyes was upheld and affirmed. 
With the Roe v. Wade decision, Christians again had to look at what the Bible states and realize again that all persons are valued by God who holds all life to be sacred. While it is legal, abortion has never been equated with being right in the eyes of the Christians who have steadfastly opposed abortion and will continue to do so. Christians made the right decision on abortion based upon God's revealed Word, the Bible. The value of all persons in God's eyes was upheld and affirmed. 
With the most recent Supreme Court decision on marriage, Christians again have to turn to the Bible and can very clearly see again that God values everyone the same, but He does not value all relationships among us the same. What the Bible states is clear to most Christians just as much as in other decisions, with the Church supporting civil rights, opposing abortion, and also opposing homosexual actions. Just as the Church has opposed abortion on biblical grounds, it will also oppose homosexual actions and "marriage" based on the Bible. 
The liberal, secular media desire to correlate the marriage ruling with the civil rights movement because they believe that by doing so, they can silence the opposition. Christians cannot accept this comparison as it is not valid given that the Church actually accepts the rulings that came forth out of the civil rights movement in our country while it does not accept the current marriage ruling. Let us compare two similar topics that the Church generally opposes: abortion and homosexual behavior. Just as the Church has never been silenced regarding abortion, it never will regarding homosexual marriage either. Secular and liberal media have successfully driven wedges in our nation, again using a racial incident, just before the announcement of the marriage ruling, to further lessen the response to this tragedy of five lawyers who decided to make a new law against the will of fifty million voters and a majority of the states.  
Another reason there are attempts to avoid comparisons to the abortion decision of 1973 is that the liberal media know that the majority of the public now oppose that decision and are pro-life.  Since the 1973 Roe vs. Wade decision, the majority of the people in our country have decided not to accept abortion. People have eventually come to see the harm that is done to the unborn and to those who remain when abortion occurs. Churches have not turned their backs on those who have committed the sin of having an abortion and have reached out to them in their pain to let them know that there is healing in Christ. Christians have realized the importance of adoption and have stepped up to the plate to provide an alternative to those who seek life for their child instead of death. Crisis Pregnancy Centers have been part of the solution to helping people see this issue differently. The same decision of the Supreme Court in 1973 does not seem so set in stone any longer just as prior rulings of the Supreme Court regarding equality of humans also were eventually changed. 
Since the recent decision that attempts to destroy biblical, natural marriage in our country, the Church has been firmly stating its opposition and is committed to upholding biblical values again that eventually will succeed. Five lawyers who think they can overcome a few thousand years of teaching by their decree are certainly misinformed. The perseverance that brought change in our country before will eventually overcome this latest assault upon the holiness of God and righteousness. How will this happen? It will happen because true Christians realize the importance of affirming and strengthening their real, biblical marriages and become lights in their communities all across the nation to show the difference between what will be proven to work and what will not. Unfortunately, the harm that will come from this Supreme Court decision will come to light over time and the Church will be there to help the wounded. Children harmed from not having a mother or a father will eventually grow up and seek something to fill that vacuum. They will seek out the Church and the true Church will be there to lift them up to Christ who binds strongholds and heals the wounded. Just as the Roe vs. Wade decision brought an opportunity for the Church to shine brighter, so too, will this decision. God is certainly up to the task ahead and He is willing to equip any who seek to work with Him. One possible way is to begin might be to broaden the mission of Crisis Pregnancy Centers to include something akin to Crisis Marriage Centers.  With God, all things are possible.
Please Note: We moderate all reader comments, usually within 24 hours of posting (longer on weekends). Please limit your comment to 300 words or less and ensure it addresses the content. Comments that contain a link (URL), an inordinate number of words in ALL CAPS, rude remarks directed at the author or other readers, or profanity/vulgarity will not be approved.