Friday, July 10, 2015 @ 10:08 AM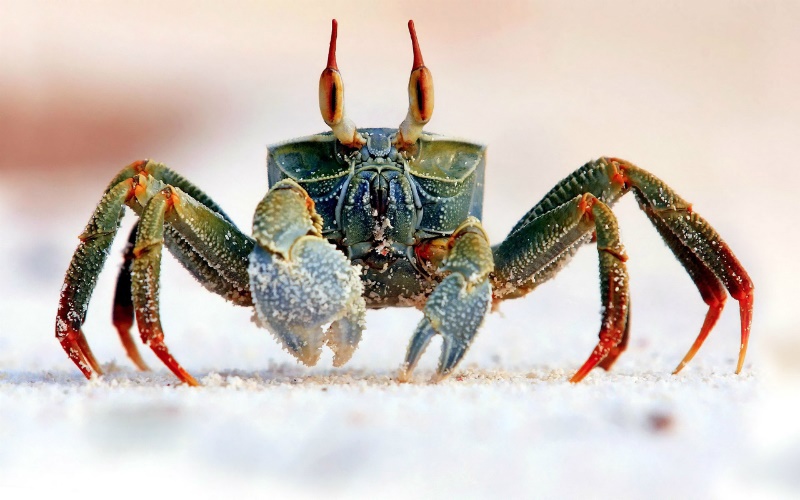 ATTENTION: Major social media outlets are finding ways to block the conservative/evangelical viewpoint. Click here for daily electronic delivery of The Stand's Daily Digest - the day's top blogs from AFA.
Jim Shempert
One Million Dads
MORE
"So you are a Christian? Guess you can't eat shellfish then!  Hypocrites!!!"  "Guess you can't eat bacon either!"  "Wear any garment of mixed cloth?" "Have a tattoo? Guess what you are a sinner!!" 
These are all comments that have posted recently concerning blogs about the recent SCOTUS marriage decision or just the terrible direction our nation seems to be heading.  They are based in one place:  ignorance of the Bible. 
That's not me being ugly, it just happens to be the case.  I am one of the moderators for several of our sites, and I see this line of thinking a lot. Unfortunately, the problem with this is that it calls to the tenets of the Judaic law. 
For those who don't know and care to learn something, the Old Testament is geared toward the Jewish people.  All its writers?  Jewish.  Everyone.  Why you ask?  The Jews are God's chosen people.
Deuteronomy 7 explains: "For you are a people holy to the LORD your God. The LORD your God has chosen you out of all the peoples on the face of the earth to be His people, His treasured possession. The LORD did not set his affection on you and choose you because you were more numerous than other peoples, for you were the fewest of all peoples. But it was because the LORD loved you and kept the oath he swore to your ancestors that he brought you out with a mighty hand and redeemed you from the land of slavery, from the power of Pharaoh King of Egypt. Know therefore that the LORD your God is God; he is the faithful God, keeping his covenant of love to a thousand generations of those who love him and keep his commandments.  (Deuteronomy 7:6-9)"
You see, I am a Christian, a follower of Jesus Christ.  Jesus Himself was a Jew, and His traditions were based in Jewish culture.  But I, am not a Jew.  Judaic Law does not apply to me in the way that it does to the Jewish people.
Say what?  Let's start with the Jewish people.  God gave The Law to the Jewish people via Moses.  Jewish people for hundreds of years tried their best to live up to the Law.  Unfortunately, humans are sinful.  All of us.  Because of your sin, you are outside the will of God.  The only atonement for people of OT (Old Testament, from here on out) times was the sacrifice of animals on an altar to God.  Because of the blood sacrifice, God promised atonement.  However, humans kept right on in their sin, and the blood of whatever animal they chose would wear out.  So God intervened again. He promised the Jews that there would be One coming who would be their final atonement.  "He will swallow up death in victory; and the Lord GOD will wipe away tears from off all faces; and the rebuke of his people shall he take away from off all the earth: for the LORD hath spoken it.   And it shall be said in that day, Lo, this is our God; we have waited for him, and he will save us: this is the LORD; we have waited for him, we will be glad and rejoice in his salvation. (Isaiah 25:9)"
So let's fast forward a little bit.  Jesus Christ, the man who all Christians believe to be the Son of God, was crucified on Calvary.  In Jewish culture, the temple was the literal house of God on Earth.  There was a chamber at the very back called the Holy of Holies.  There it was said that the very spirit of God would descend.  So much so that it was separated from the rest of the temple by a heavy curtain.  It was also not a tourist attraction, as only the High Priest was allowed to enter it, once a year.   I did a little research on the curtain, and the best explanation for modern times is that it was 60 feet high and four inches thick.  Without breaking out a ruler, think of a soda can thick. 
So Jesus, innocent of all charges brought against Him, dies.  At the moment of His death, the Gospel of Matthew describes it this way:
And when Jesus had cried out again in a loud voice, He gave up his spirit.  At that moment, the curtain of the temple was torn in two from top to bottom. The earth shook, the rocks split and the tombs broke open. The bodies of many holy people who had died were raised to life. (Matthew 27:50-52)
You see, Christ is our atonement.  Wait!?   I thought you said He was promised to the Jews.  He was.  But God also had grander plans than just the Jews.  Galatians 3 speaks to the ultimate plan of God for humanity:
So the law was our guardian until Christ came that we might be justified by faith. Now that this faith has come, we are no longer under a guardian. So in Christ Jesus you are all children of God through faith, for all of you who were baptized into Christ have clothed yourselves with Christ. There is neither Jew nor Gentile, neither slave nor free, nor is there male and female, for you are all one in Christ Jesus. If you belong to Christ, then you are Abraham's seed, and heirs according to the promise. (Galatians 3:24-29)
Through Jesus Christ, you are an heir to the Kingdom of God and all the freedom(s) it affords (see Ephesians 2:13-15).  From the foundation of the world, He planned on you being there.  He paved the way.  The choice is yours.
So, let's go get some crab and scallops, wear polyester shirts, and let me tell you about Jesus.  I'm buying. 
He already paid my way anyway. 
Please Note: We moderate all reader comments, usually within 24 hours of posting (longer on weekends). Please limit your comment to 300 words or less and ensure it addresses the content. Comments that contain a link (URL), an inordinate number of words in ALL CAPS, rude remarks directed at the author or other readers, or profanity/vulgarity will not be approved.