Tuesday, August 25, 2015 @ 12:39 PM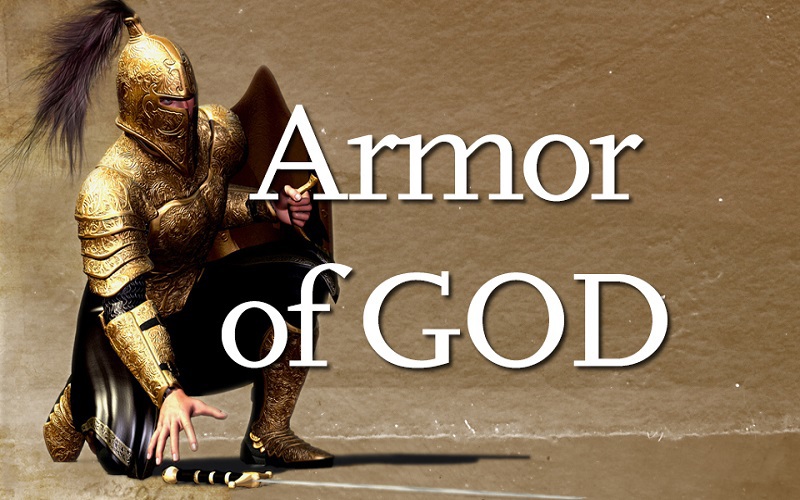 ATTENTION: Major social media outlets are finding ways to block the conservative/evangelical viewpoint. Click here for daily electronic delivery of The Stand's Daily Digest - the day's top blogs from AFA.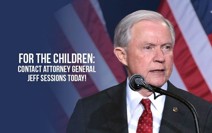 Attorney General Sessions needs to hear from you
In August, Judge Reed O'Connor of the Federal District Court for the Northern District of Texas blocked President Barack Obama's transgender bathroom directive. The Obama Administration appealed that decision to the Fifth Circuit in New Orleans. The good news is that, over the weekend, Attorney General Jeff Sessions' Department of Justice withdrew the appellate motion filed by the Obama administration. This means that Judge O'Connor's ruling will likely stand. This is a victory for our children's safety and the rule of law.
Thank Attorney General Sessions for this action to protect our children's privacy and safety.
Related to this radical attempt by the Obama administration is the retail chain Target's decision last April. Target announced it was allowing men who felt like women into female restrooms and changing facilities. Target's policy undermines the privacy and safety of women and children. Men don't belong in the same changing area as women. For this reason, AFA launched the #BoycottTarget campaign which has been immensely successful by garnering nearly 1.5 million signatures of individuals who will no longer be shopping at Target until they reverse this misguided policy.
This recent action by the Department of Justice sends a signal that policies like Target's should not be pushed on American families, much less America's children. The #BoycottTarget movement is making a difference. We must let Attorney General Sessions know that we appreciate his department's actions.
Thank Attorney General Sessions for this bold action to protect America's schoolchildren.
Your effort in signing this petition will not go unnoticed. We must speak up if we are going to protect our children.
TAKE ACTION
Thank Attorney General Jeff Sessions for withdrawing from President Obama's transgender bathroom directive.
MORE
We have been given the command in Galatians 5:1 to "Stand fast therefore in the liberty by which Christ has made us free; and do not be entangled again with a yoke of bondage."  The great deceiver will come along and attempt to entice us to go back into bondage.  Why?  Let's read 2 Peter 2:18-22:
"For when they speak great swelling words of emptiness, they allure through the lust of the flesh, through lewdness, the ones who have actually escaped from those who live in error.  While they promise liberty, they themselves are slaves of corruption; for by whom a person is overcome, by him also he is brought out of bondage.  For if, after they have escaped the pollutions of the world through the knowledge of the Lord and Savior Jesus Christ, they are again entangled in them and overcome, the latter end is worse for them than the beginning.  For it would have been better for them not to have known the way of righteousness, than having known it, to turn from the holy commandment delivered to them.  But it has happened to them according to the true proverb: "A dog returns to his own vomit," and,"a sow having washed, to her wallowing in the mire.'"
 'They allure through the lust of flesh' using enticing 'empty words' to the ones (that is you and me) who escaped the yoke of bondage.  We have escaped hell along with the corruption of the world, yet we are commanded again in 1 Peter 5:8, "Be alert and of sober mind.  Your enemy the devil prowls around like a roaring lion looking for someone to devour." He so subtly uses people and their cunning words to entangle us back into bondage.  
We are a part of the Army of God.  Think about that.  You are a warrior for Christ.  Now what wise, loyal warrior in an army that is committed to the cause of the war, will go and set their tent in the enemy's camp?  Yet that is what we tend to do as Christians.  We are trying to fight a war while at the same time seeking to be comfortable with our enemy.  We must remember 1 Corinthians 10:12-13, "Therefore let him who thinks he stands take heed lest he fall.  No temptation has overtaken you except such as is common to man; but God is faithful, who will not allow you to be tempted beyond what you are able, but with the temptation will also make the way of escape, that you may be able to bear it."
Living by the Holy Spirit as laid out in Galatians 5:16-25 best teaches us how to overcome our sin nature, the carnal man inside of us.  The carnal man; our flesh; the sin nature within us will fight against the renewing of the Holy Spirit.  When we are born again and fully lay our lives down for Christ we are committing ourselves to fight the good fight.  We are enlisted in the war that rages against the darkness of this world. 
We must not be fearful but instead trust that the Holy Spirit will empower and equip us for this battle against our carnal nature within and the evil world without.  Our formidable enemy wants only one thing: to entice us and lure us back into bondage.  We must daily crucify our flesh and put to death our lustful desires.  Through our obedience to the Word of God we will no longer be the old version of self but instead a new creation.  Romans 12:1-2 says,
"I beseech you therefore, brethren, by the mercies of God, that you present your bodies a living sacrifice, holy, acceptable to God, which is your reasonable service.  And do not be conformed to this world, but be transformed by the renewing of your mind, that you may prove what is good and acceptable and perfect will of God." 
As a soldier for Christ be prepared to go through a 'refining of fire' season.  It is a bootcamp that we all must go through to try and test how genuine our faithfulness is. Yes, it will be the hardest season we will go through but at the end it is always worth it because our faith will come out as pure gold.
Galatians 5:1, 1 Peter 5:8 and Romans 2:2 are NOT choices or options given to us.  Rather, they are commands from Christ the Sovereign Leader of the Lord's Army. Suit up soldiers and put on the full Armor of Christ.
Please Note: We moderate all reader comments, usually within 24 hours of posting (longer on weekends). Please limit your comment to 300 words or less and ensure it addresses the content. Comments that contain a link (URL), an inordinate number of words in ALL CAPS, rude remarks directed at the author or other readers, or profanity/vulgarity will not be approved.