Wednesday, August 19, 2015 @ 2:37 PM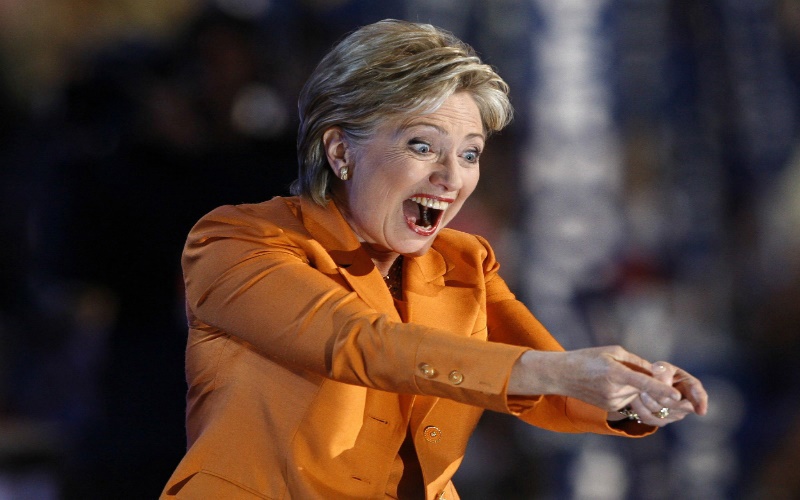 ATTENTION: Major social media outlets are finding ways to block the conservative/evangelical viewpoint. Click here for daily electronic delivery of The Stand's Daily Digest - the day's top blogs from AFA.
Jim Shempert
One Million Dads
MORE
I confess that I am old fashioned.  I open the door for my wife when she gets in the car.  I hold the door for the person behind me.  I still say "yes sir" and "yes ma'am" to both my peers and those older than me.  I still believe in being the leader of my family.  I guess you could say I am a product of my raising.  That, and the yellow flyswatter that would have been used on my backside had I not said those things when appropriate. 
Being old fashioned, one thing I absolutely believe in, is my reputation.  I am a bluntly honest person who loves my family deeply.  Once you wrong me, I forgive, but I likely won't have much else to do with you.  I am a big believer in honor and integrity.  If I have the reputation of being a trustworthy person, then you are likely to believe me when I tell you something.  If I have the reputation of being a liar, then you are more likely not to  trust anything I say.
Remember the famous phrase "What difference does it make?"  Hillary Clinton spoke it to a Congressional hearing in 2013 on the terrorist attacks in Benghazi that resulted in the deaths of four American citizens.  One of the dead was the ambassador to Libya.  It took Mrs. Clinton nine days to actually call it a terrorist attack.  As the Secretary of State she had sung the song along with President Obama about the attack being caused by a YouTube video mocking Muhammad.  Of course, that was a lie, but what difference does it make? 
Since then there's been a lot of talk of email and servers in the news.  It always makes me chuckle to hear non-tech folks use words like that anyway.  You see, while AFA allows me to blog on a regular basis, they pay me to be the IT Director here.  Servers and email are how I've been feeding myself for the last 12 years, and I like to eat, a lot.  Email is one of those necessary evils of office life.  While everyone hates spam a whole lot of people like to send out pictures of their grandkids, recipes, and get the latest updates from the board they follow on Pinterest (you know who you are).
I also know a thing or two about business practices as it pertains to email archiving.  I worked for a local banking corporation, a federally regulated system, for nine years.  We had federally mandated guidelines as it pertained to data.  We had to archive all data, including email, for seven years to meet FEDERAL standards.  To put it simply, if we were presented with a subpoena, we were required to produce seven years of data upon request. 
So, where it concerns Hillary Clinton's emails and server I know that one of two things happened. Either the federal government did not abide by the guidelines that it forces upon the medical, financial, and other governmental industries, or there is private, secure, "eyes only" type of email on a server in a private citizen's bathroom. 
Which is it?  Hillary Clinton has gone to great lengths to keep her email server out of the hands of government investigators.  She used the pitiful excuse that it was all private information, and then slowly, as even the biased media asked more questions, her story "evolved."
James 3:11 states, "Can both fresh water and salt water flow from the same spring?"  The truth and a lie are separate.  They are actually opposites of each other.  It would be like, light and dark for instance.  When I think about truth, I envision a candle in the middle of a dark room.  This world loves the darkness because it is evil.  The servants of this world, love the darkness because they are evil.  What the Christian must do now and always, is seek out the light; seek out that which is good, right, and true.  Then, point others to it. 
Mrs. Clinton hired a professional company to wipe the hard drives of the server that she owned.  Now, there are a variety of ways to destroy data on a hard drive so it is probably safe to say, that no data on the hard drives of her server will be able to be recovered.  When asked about her actions she gave this response:
John 3 speaks pretty clearly to the intent of evil.  "This is the verdict: Light has come into the world, but people loved darkness instead of light because their deeds were evil. Everyone who does evil hates the light, and will not come into the light for fear that their deeds will be exposed. But whoever lives by the truth comes into the light, so that it may be seen plainly that what they have done has been done in the sight of God (John 3:19-21.)"
While my job is not to judge, I can observe right and wrong, call out righteousness and evil, and point others to the light. 
If you have to lie and hide the facts, and then hire a professional company to painstakingly destroy the data on a server that was in your possession, you probably fall more in the darkness category than the light. 
Please Note: We moderate all reader comments, usually within 24 hours of posting (longer on weekends). Please limit your comment to 300 words or less and ensure it addresses the content. Comments that contain a link (URL), an inordinate number of words in ALL CAPS, rude remarks directed at the author or other readers, or profanity/vulgarity will not be approved.